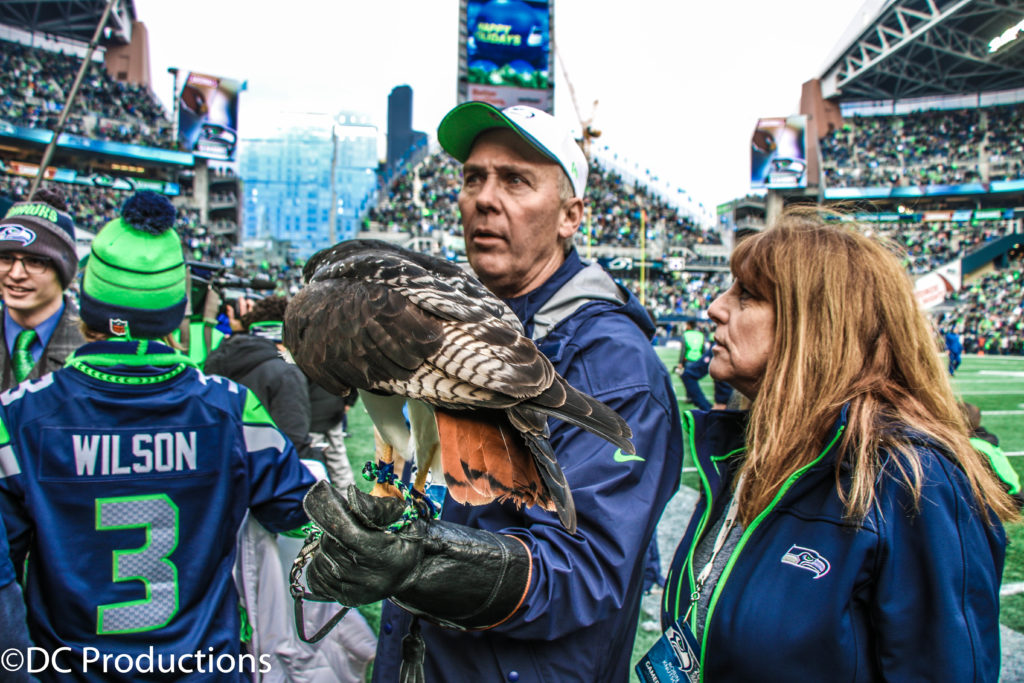 Hatched: 
April 21, 2005
Hospital:
World Bird Sanctuary, St. Louis
Species: 
Augur Hawk (Buteo Hawk)
Wingspan:
Approximately 4.5 ft
Black head and tail separated by a creme chest with a unique creme throat with black stripe.
Arrived in Spokane June 13, 2005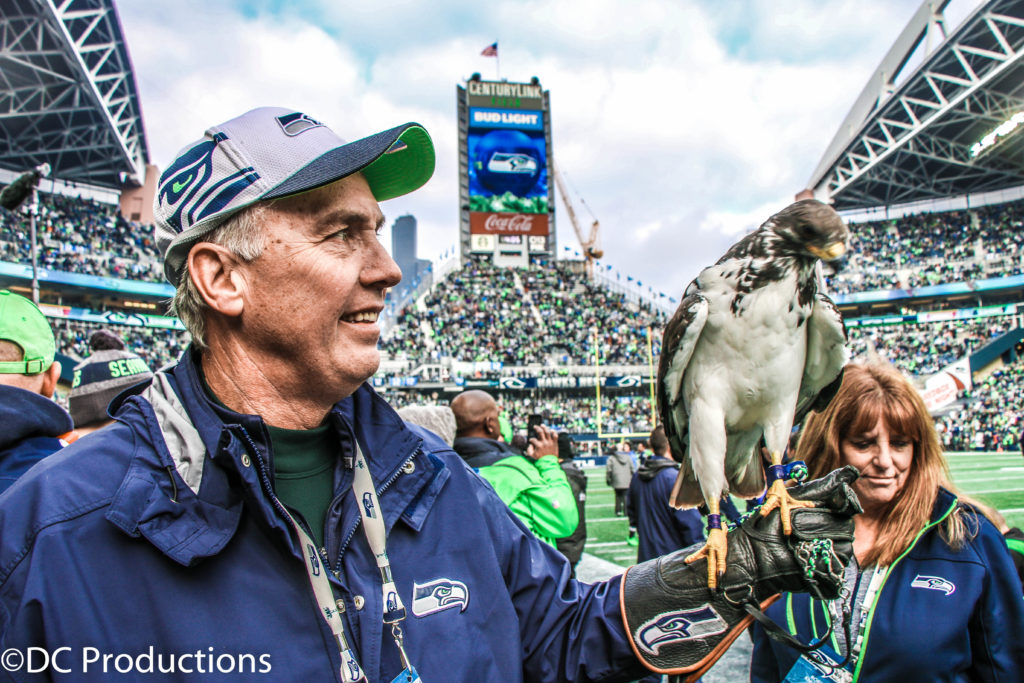 THE HANDLER/TRAINER
David Knutson
Master Falconer
Trainer/Handler
Spokane WA
Over 30 years expertise in training and handling and training Birds of Prey
Diehard Seahawks fan
Has been performing with live hawk at Seahawks games since the opening season of our current stadium.
KlearView Resources has successfully partnered with many Governments, Military and private contracts across the western states to mitigate avian and wildlife control issues by employing Birds of Prey as part of his operation.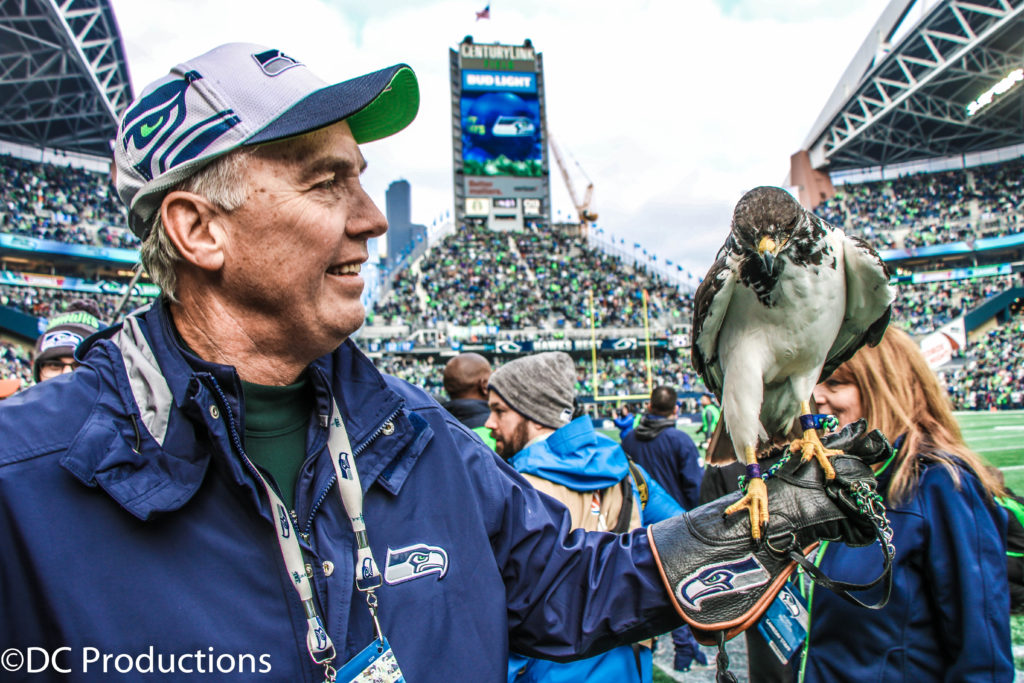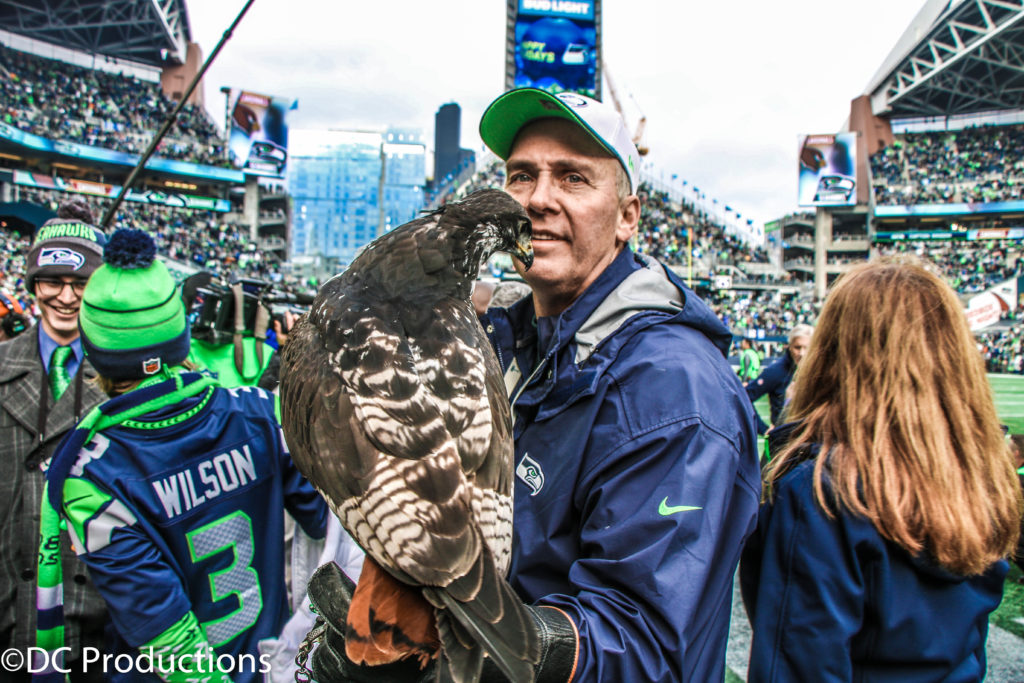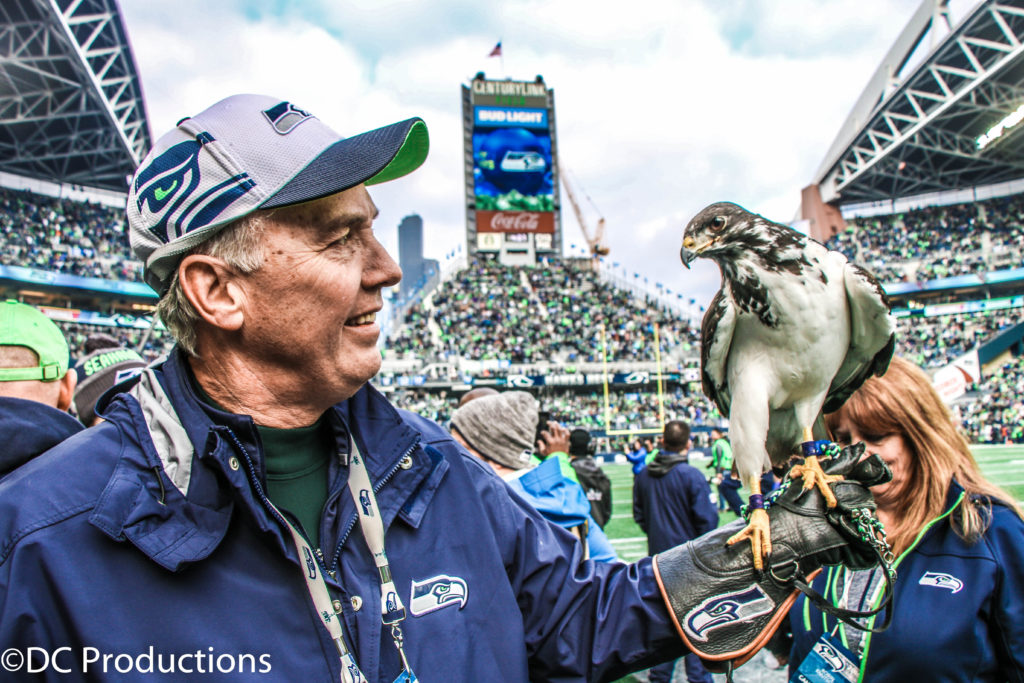 Comments
comments