On August 2nd, 2017, Channel ATV was granted exclusive access to cover the 68th Annual Seattle Seafair Fleet Week and Maritime Celebration. Seafair is one of Seattle's most cherished traditions, originally founded in 1950 to celebrate Seattle's centennial (Seattle's 100th birthday). Since 1950, Seafair has hosted parades, festivals, and of course, Fleet Week on the Seattle waterfront in honor of the men and women who serve our country. Seafair, the Seattle Navy League and the Port of Seattle graciously welcomed vessels and personnel from the U.S. Navy, U.S. Coast Guard and Royal Canadian Navy for its 2017 celebration.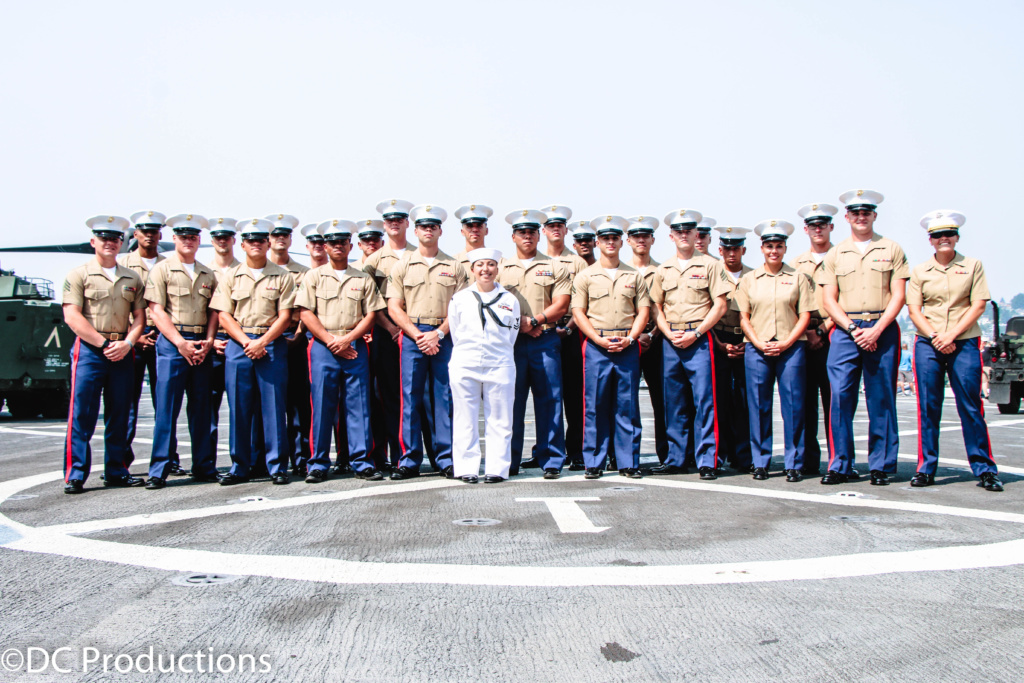 Arriving at Pier 90 at 7:30 am, Channel ATV, along with a select number of family members and honored U.S veterans, boarded the San Antonio-class Amphibious Transport Dock (LPD-23) U.S. Navy: USS ANCHORAGE, the second ship to be namesake of the city of Anchorage, Alaska. There is just one word to describe the great USS Anchorage: Majesty!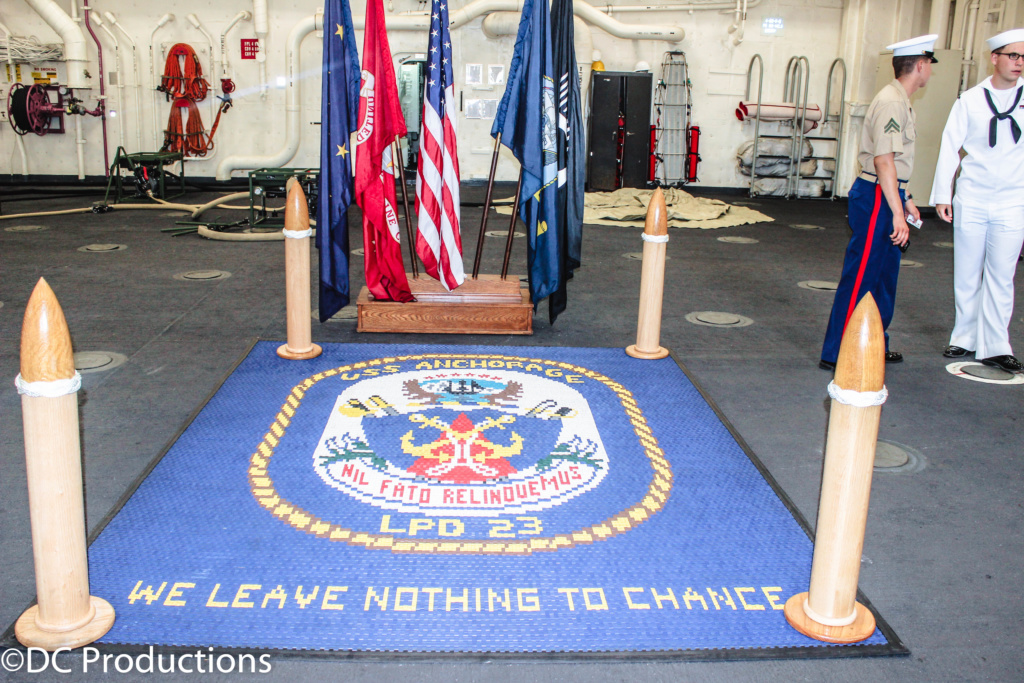 Guided by Mass Communications Specialist 2nd Class Matthew Dickinson, who has served in the U.S. Navy for 11 years, we begun our tour of the Anchorage. Our first interview on board was with Hospital Corpsman (HM) Victor Kpeyibor from Ghana. Joining the service to further his education, he's traveled the world in his 6 years with the United States Navy. This visit to Seattle is his first time in the city.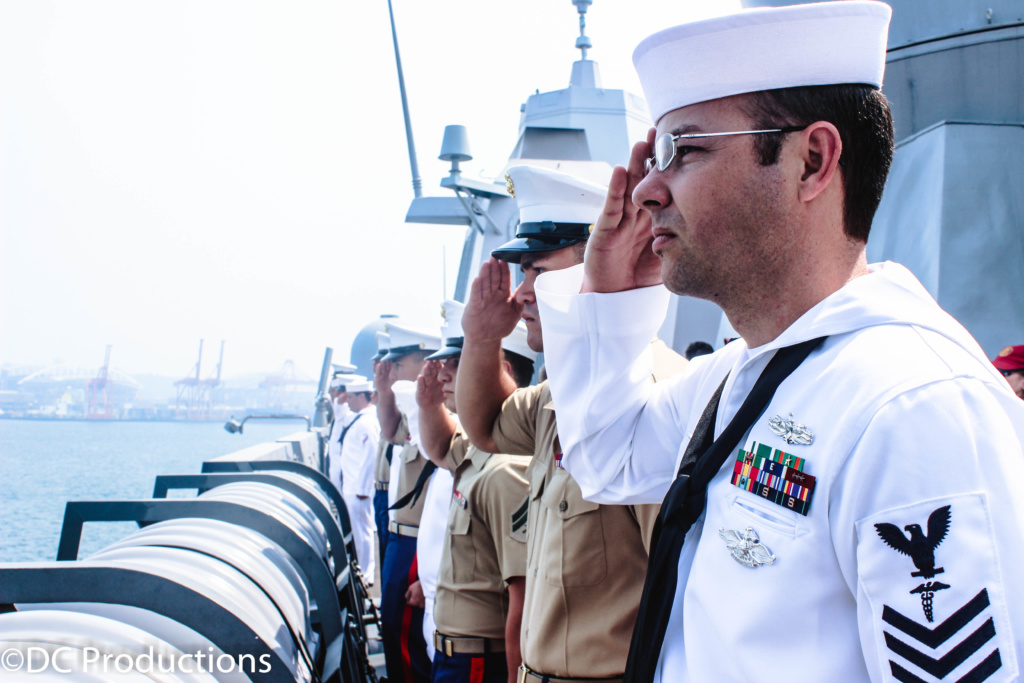 Our next interview was with Sergeant Colby Basham and L.C. Cody Douglas. We caught these two gentlemen showing a few of the on board families the UH-1Y Venom, one of the ship's helicopters. After showing us the ins and outs of the chopper, LC Douglas made it clear that leaves all the shooting from the chopper to Sergeant Basham! Basham and Douglas, both 23, show that one can serve their great country, and excel at any age.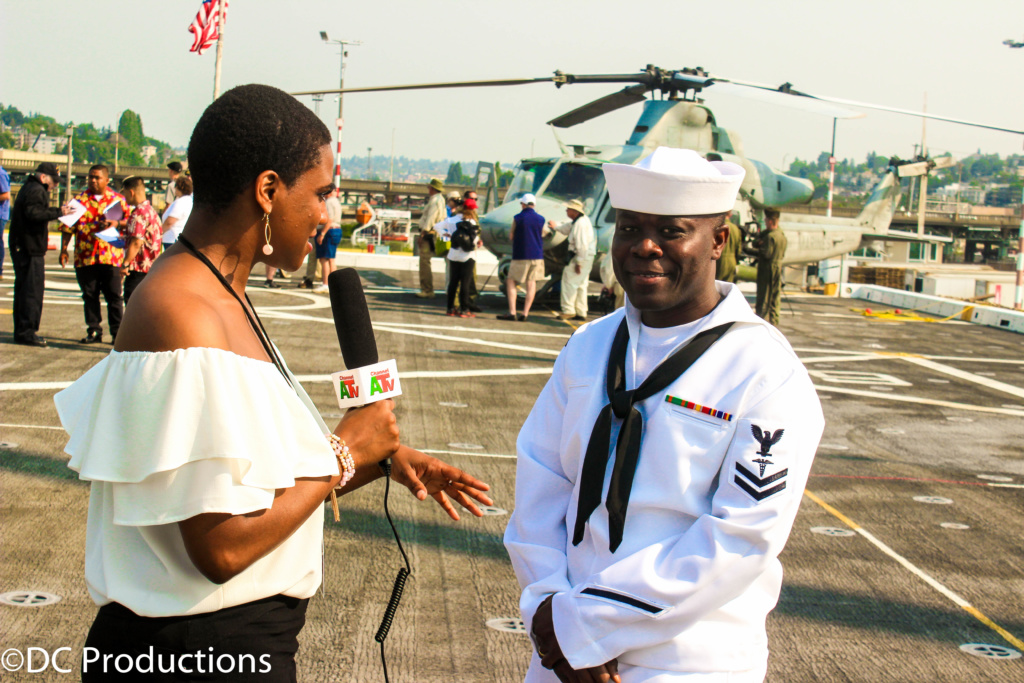 Finally, around 9:30 am, the ship's anchors are pulled and we sail into beautiful Elliot Bay. Sunshine, clear blues skies and cool breeze from the sound made for a perfect day for sailing, despite the slight smog from the wild fires in British Columbia.
Next, we received the pleasure of speaking with LS3 Peter Agwata. Originally from Uganda, he joined the service (via Texas) to continue the great tradition of fighting for ones country, as he comes from a long line of extraordinary warriors in his homeland of Africa. Furthering his education as well, he hopes his children continue this honored tradition of service as he did.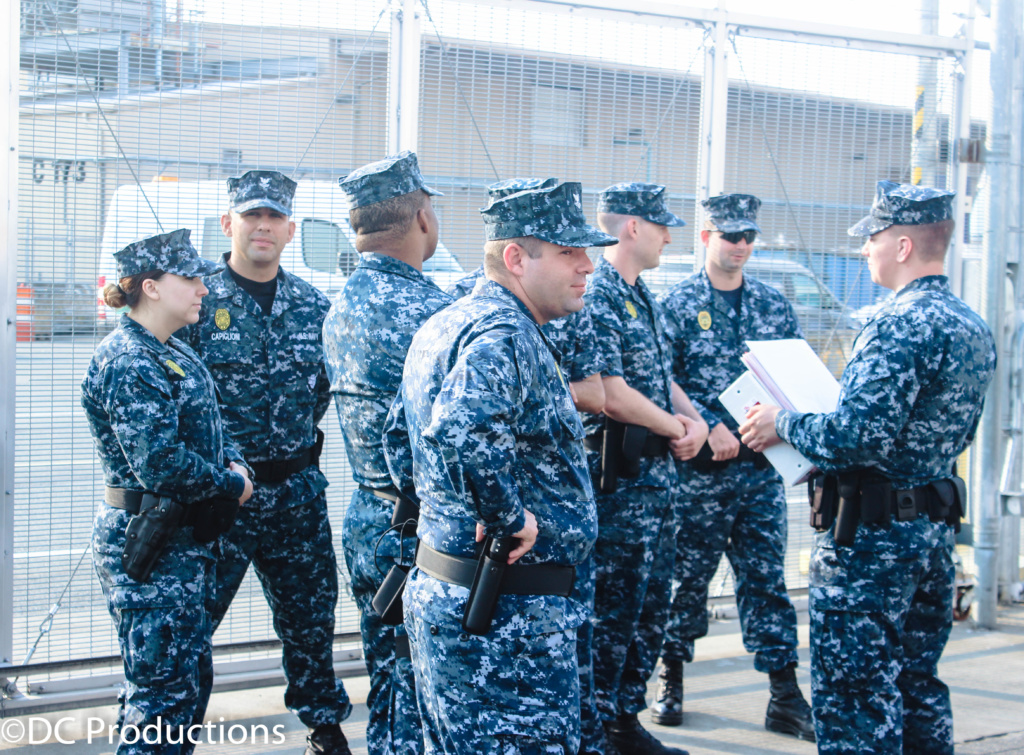 Afterward, we spoke to BM3 Francis Oladipo. At 30 years old, Oladipo recently received his Master's Degree in Public Health. He joyfully described his plans to use his education to serve his community and to naturally, give back to the U.S. Navy from which it came.
Our next interview was with Chief Petty Officer (E7) Horatio Johnson from Florida. What an honor to hear from one who has actively served in our US Navy for 19 years! Johnson eloquently described his experience as a serviceman, had a few words for the younger generations who may be looking for an education, and told us a little about "Manning the Rails".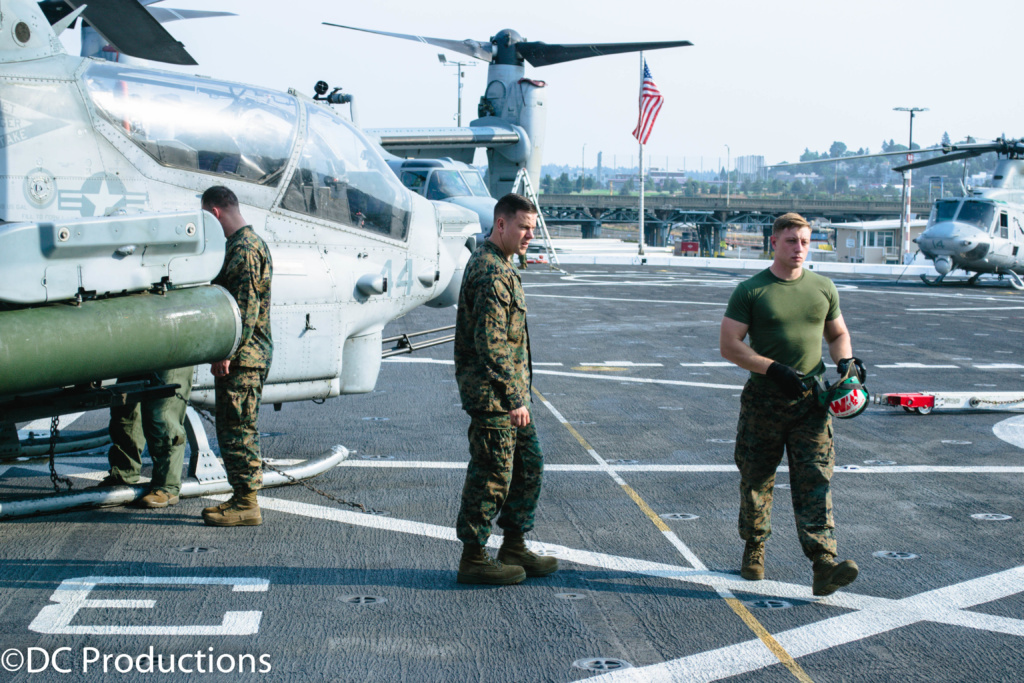 After lunch around 1:00 pm, as the Arleigh Burke-class Destroyer (DDG-112) USS Michael Murphy, Amphibious Transport Dock (LPD-23) U.S. Navy: USS Anchorage, the Royal Canadian Navy Kingston-class Coastal Defense Vessel (MM-706) HMCS YELLOWKNIFE and the US Coast Guard Hamilton-class High Endurance Cutter (WHEC 717) USCGC MELLON sailed past Pier 66 in the annual Fleet Week Parade of Ships lead by the Seattle fire boat, we watched in awe as our servicemen aboard "Manned the Rails", a centuries old tradition practiced to pay honor to passing naval ships, to fallen servicemen, and royalty. The sailors lined the ship beautifully as they received praise and adoration from Seattleites watching from the shore.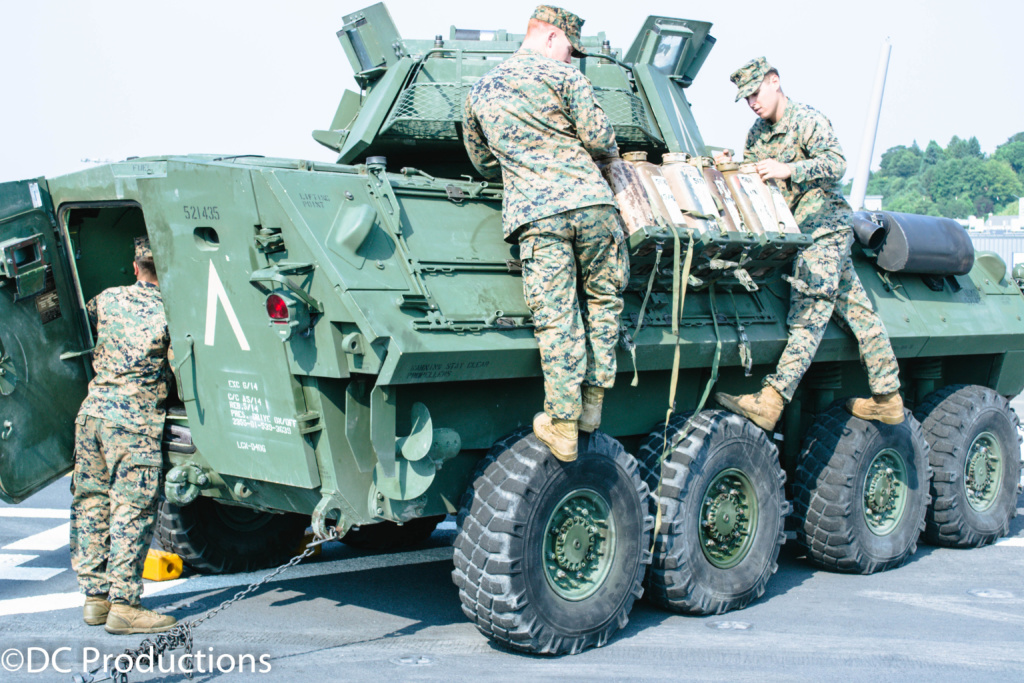 To our surprise, Seattle Fire Chief Harold Scoggins was aboard the USS Anchorage as well. He filled us in on what the Seattle Fire Department has been up to: From regularly assisting our servicemen on the water, to the fire department opening its application process and hiring new recruits this year. Be sure to stay in the loop with Channel ATV as we follow up with the S.F.D. to cover their upcoming events. Shortly after our interview with Chief Scoggins, the USS Anchorage docked at Pier 90 to conclude the day.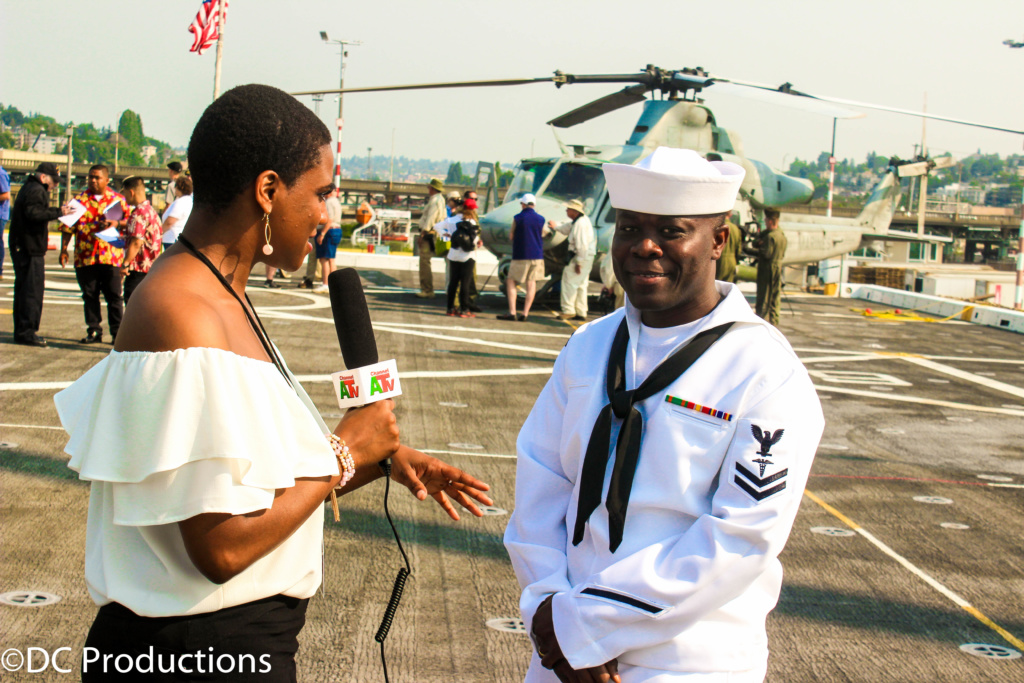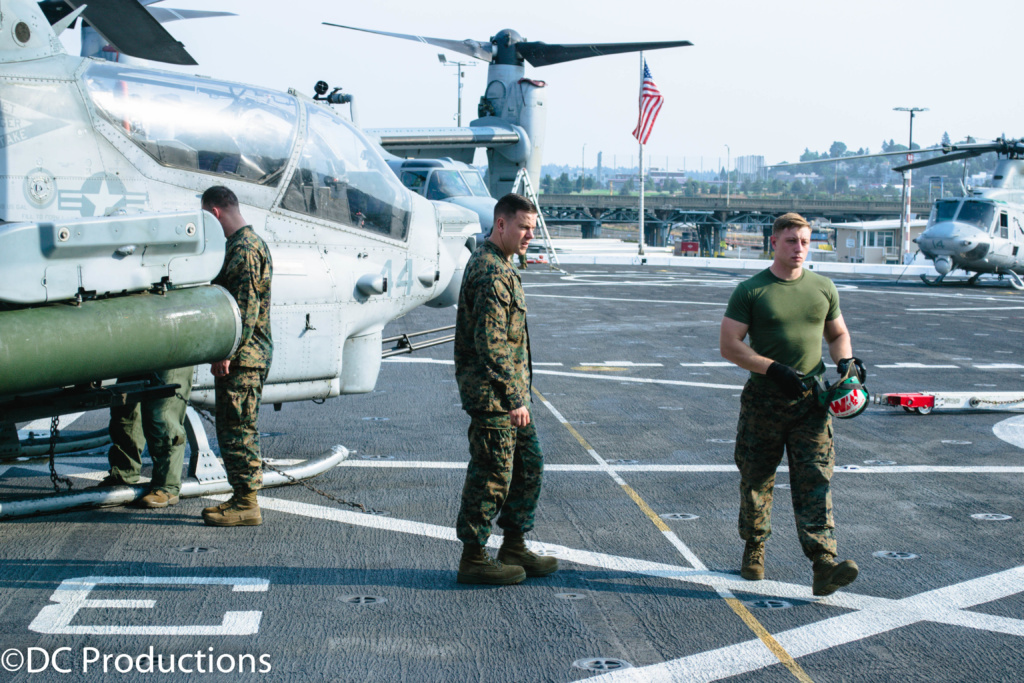 A huge thank you to the Seattle Seafair Organization and its sponsors, the Port Of Seattle, the Seattle Navy League, the U.S. Navy, U.S. Marines, Royal Canadian Navy, U.S. Coast Guard and the Seattle Fire Department for welcoming Channel ATV to join in continuing the great Seafair tradition.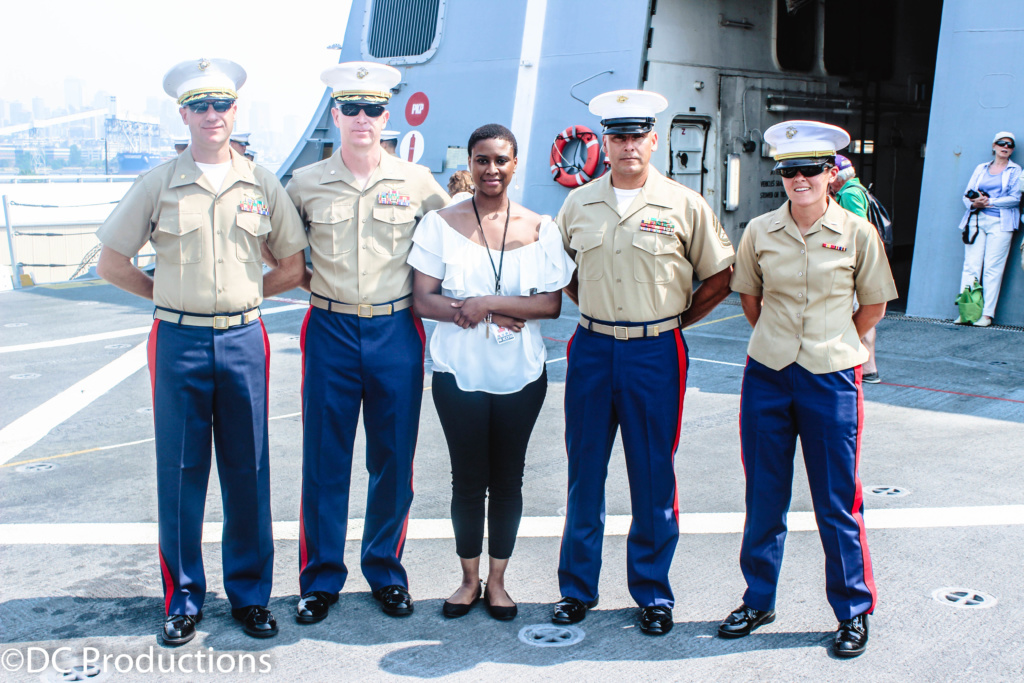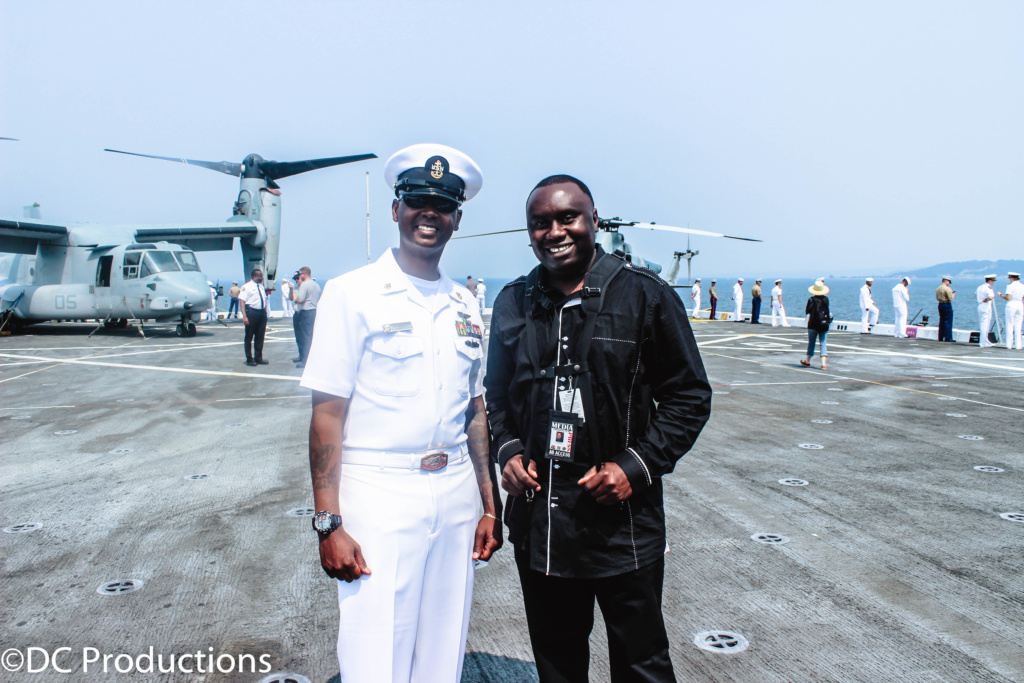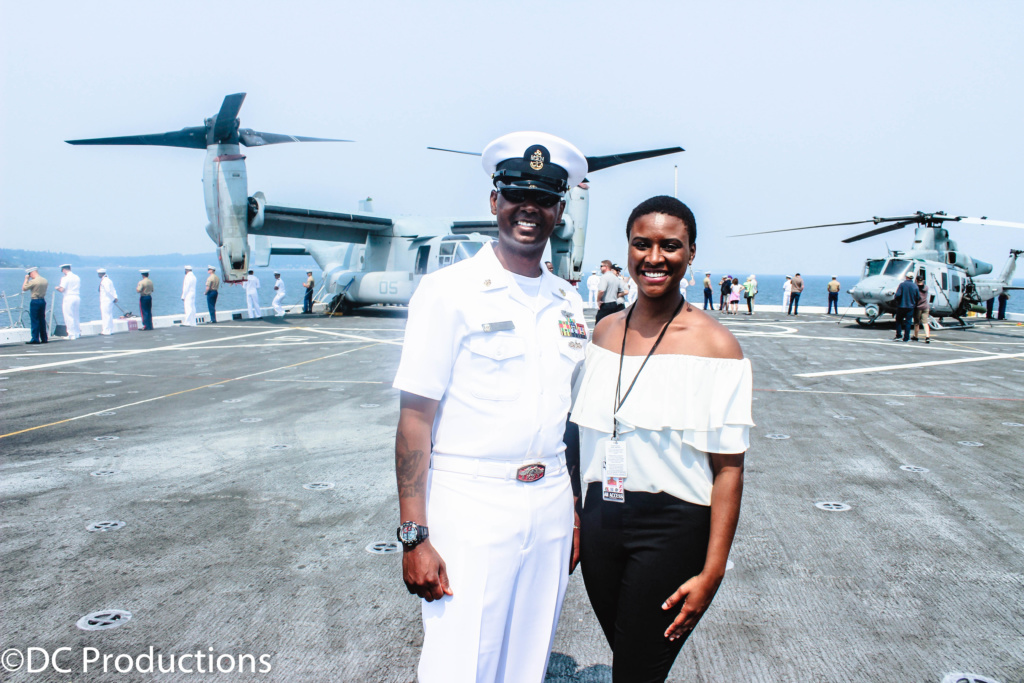 Reported By: DE'VAUGHHN WILLAIMS, Directed By: DAVIES CHIRWA
Comments
comments