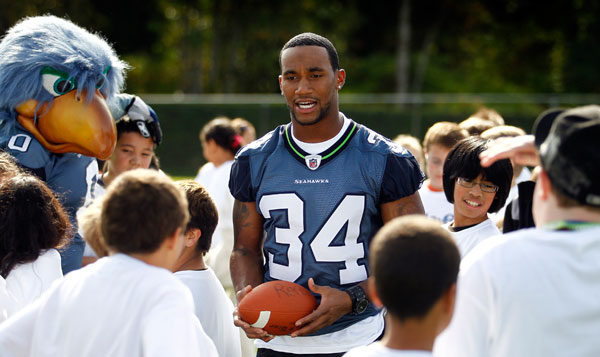 Roy Lewis was a the third-year cornerback from the University of Washington has become a member of this illustrious group by being selected as the Seahawks' Man of the Year for 2010. The award is presented annually to the player who goes above and beyond in his charitable and humanitarian work in the community. Lewis is now in the running for the national award, which is named after the late Walter Payton.
His selection caught Lewis by surprise. But then this entire season has been a series of surprises for him. From coach Pete Carroll's declaration during training camp that the coaches needed to find a way to infuse his energy and skills into the defense, which they have done by featuring him as a slot cornerback in the dime and Bandit packages. To being voted the special teams captain by his teammates prior to the regular-season opener. To this latest honor, which Lewis found out about Monday afternoon when he was summoned to the hallway at Virginia Mason Athletic Center were photos of the past winners are on display.
"Man, this is a surprise," Lewis said, smiling as he saw the spot where his picture will be added. "But then you guys have been surprising me all year long. It's just been a year of surprises and this is a really cool deal."
Lewis' area of emphasis for his community involvement is children, and it's in his genes. His mother, Kim Lewis, is an elementary school teacher in Southern California – where Lewis grew up, and grew into a standout athlete at Narbonne High School in Harbor City.
"I've just got a soft spot for kids," Lewis said. "I do the things in the community because when I was younger I didn't have the opportunity to experience it. There's just something about kids – just the innocence of them. You can be so much of an influence to a young person, and you never know how much of an impact that can make on their lives and the decisions they make.
"So I appreciate the opportunity. I feel privileged when I go out there and talk to the young kids. I have the opportunity to give back, so why wouldn't I give back?"
Lewis has been giving since his days at Washington. He was a member of Omega Psi Phi, the same fraternity that Kelly belonged to – as well as teammates Russell Okung, Ben Obomanu and Babineaux; not to mention Bill Cosby.
"Ever since then, I've just been on a roll," Lewis said. "Giving back, some people go out there and some people don't. For me, it's just a way to feel like I'm having a positive impact and using the NFL as a vehicle to touch other people's lives."
In addition to having his picture added to the Man of the Year hallway, a $1,000 donation was made in his name to the charity of his choice. "Give it to the kids," Lewis told the group that formed his welcoming community in the Man of the Year hallway. "It's all about the kids."
Even after his active Football days, Roy Lewis continues to remain a productive member of society as he gives back by fund raising for the boy and Girls Club as well as volunteer with CCHANNEL A TV.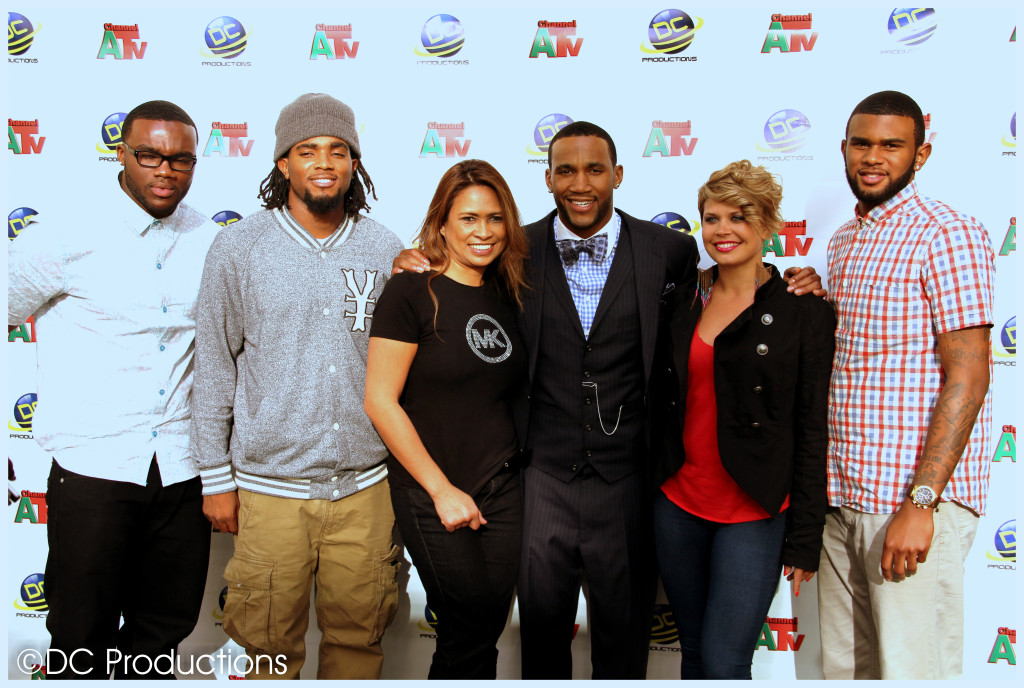 Comments
comments