BOW WOW Drop for CHANNEL A TV Producers DC PRODUCTIONS

BOW WOW CHANNEL A TV INTERVIEW WITH RJ.

BOW WOW – Bio
Date of Birth
9 March 1987, Columbus, Ohio, USA
Birth Name
Shad Gregory Moss
Nickname
Bow Weezy
L B Dub
Height
5′ 7″ (1.70 m)
Mini Biography
Shad Gregory Moss was born on March 9, 1987, in Columbus, Ohio. Shad never saw his father when he was growing up, and neither did his half-sister Erica, by his mother and her other husband. When he was five, he started his rap career using the nickname "Kid Gangsta." One year later, he took front stage during "The Chronic Tour" and impressed rapper Snoop Dogg, who later gave him the name "Lil' Bow Wow." Snoop Dogg later hired him as an opening act and introduced him to Jermaine Dupri, a producer who helped Shad's career.
He backed up the success of his 2000 debut album, "Beware of the Dog," with 2001's doggy bag, which contained songs like "Thank You," and "Take You Home."
In addition to his own albums, Bow Wow has contributed to 'Will Smith"s album, Wild Wild West, which was named after the movie, which also stars Smith, and had a guest appearance on Brandy Norwood's TV sitcom, "Moesha" (1996). He made his acting debut in Like Mike (2002), where he acted as a young orphan who gets a shot at the NBA. He is also a good friend of basketball star Allen Iverson. Bow Wow was dating the pop star Ciara and at the 2005 MTV Music Awards, Ciara showed up with a big "engaged" ring on her finger, but they both denied being engaged.
IMDb Mini Biography By: corrected by Misha D.
Trivia Starting rhyming at the age of 3.
Hip-hop artist/rap artist.
"Drove" Madonna's rhinestone encrusted limosine onstage before opening the door for her during the 2000 Grammy Awards telecast.
Is a straight-A student.
Performed the theme song to "All That" on stage at their 10th anniversary special. The original theme song from 1995 featured Lisa "Left Eye" Lopes and is still used before every episode. Had she not passed away, Lil Bow Wow would not have had to sing the theme at the anniversary special.
Is good friends with Jermaine Dupri.
Had a duet with Jojo in her song "Baby It's You"
Is good friends with Omarion Grandberry.
He has his own clothing line named Shago.
Was accompanied by singer Ciara to the MTV Video Music Awards in 2005.
Earned a spot in the Guinness Book of World Records as the youngest rapper to have a No. 1 hit (with the 2000 track "Bounce with Me").
Has one daughter, Shai.
Bow Wow Performing Live in Spokane, Washington State.
Where Are They Now
(July 2003) Releasing his third album "Unleashed"
(July 2005) Releasing his new album Wanted.
(July 2005) Preparing for his summer Scream Tour IV with Omarion, B5, Marques Houston, Bobby Valentino, and Pretty Ricky.
(September 2005) Finished his Scream Tour on September 4th 2005.
(December 2005) From 26th December 2005 through 1st January 2006, in concert on the Holiday Jam Tour. Bow Wow created this tour himself.
(December 2006) Bow Wow has just released his much anticipated 5th album, The Price Of Fame. He will be touring in the summer of 2007. Bow Wow is also currently working on some movies.
(July 2007) Worked with a record label LBW Ent. Bow Wow is also working on his collaboration album, "Face Off", with Omarion which was  out in December 4, 2007.
(2012 to date) TV Presenter at Black Entertainment (BET) on a program called 106 & Park and still recording music as well as venturing into other numerous businesses.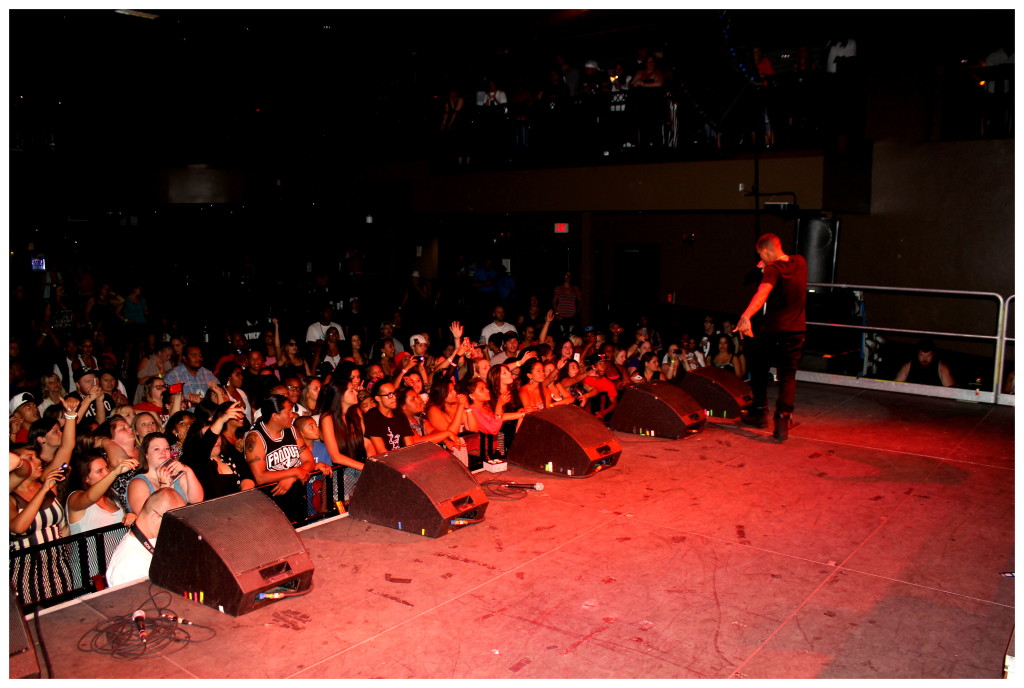 Comments
comments