Reported By

Juliet Dang for MODE MAGAZINE & CHANNEL A TV. 

Photos & Cinematography Directed and Produced by

Davies Chirwa 
DEVONATION'S
Wild Garden Fashion Experience
displayed the latest collection by acclaimed designer
Devon Yan-Berrong
. Velocity Dance Center doors opened at 
6pm
 with a lovely cocktail hour featuring Namiko Abloom's magnificent jewellery displays as well as dresses from Devon's previous collections, where one was featured in a local film.
Attendees were well-dressed for the show with colorful and lively garments, which included chic hair styles. The show began with the lovely voice of
Arnaldo Drag Chanteuse
who sang joyful cabaret songs and even covered Edith Piaf's
"La Vie En Rose"
, which was suitable as the setting of the stage was quite "garden-like" with paper blooms and wavy strands.
Whimsical music chimed in right after
Arnaldo
's performance, which triggered the start of the brilliant fashion show. Devon's pieces this year were breathtaking and all designs had an elegant flow to them. Namiko's jewellery was the "cherry on top". Her pieces coincided with Devon's so well it seemed as if they were working together in the same little shop the entire time.
Originally from Hong Kong, Devon Yan-Berrong moved to Portland Oregon in 2006 and pursue his dreams to freely express his passion for art and fashion. Devon quickly became acknowledged within the Portland arts community as someone to pay attention to his unique watercolor painting style. His artwork has been displayed in several galleries and requested by many others.Devon Yan-Berrong's began to start another passion in fashion, which was often found within his paintings.  A self taught artist/designer, Mr. Yan-Berrong showed his first complete clothing collection in 2010 at a fashion show. Soon after showing his collection at Portland fashion week 2010, he was recognized as one of the Emerging Designers.  Word spread quickly about his clothing designs, under the name DEVONATION, and he was invited to local and national fashion shows. He has even been personally asked by the producers of Project Runway to be on the show. In 2011, he relocated to Seattle WA, and showed his 4th completed collection at Metropolitan Fashion Week 2012 and was nominated as Emerging Designer of the year.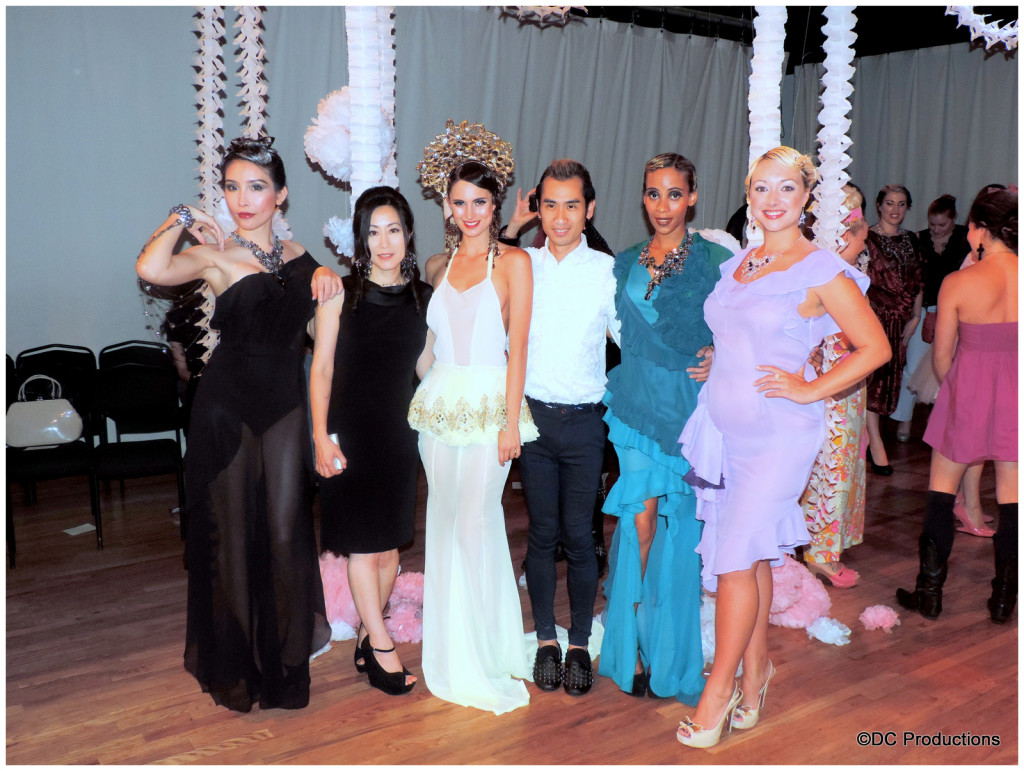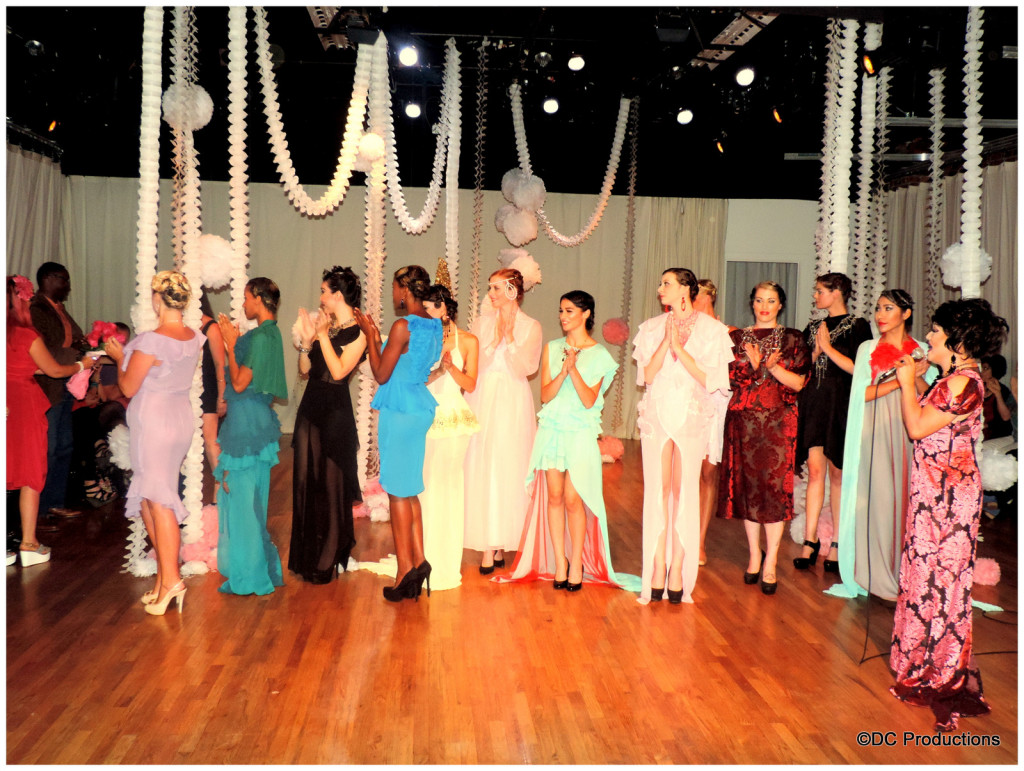 Namiko Layden-Nakamura
Namiko was born in Aomori, Japan, into a family with artistic influences and a diverse background. As she developed her love in the arts, her uncle mentored her in creating a harmonious balance in her art, through metal working and sculpture. She found herself later in life in Tokyo, where she studied fashion design and worked as a lace designer for many years. This experience brought new life to her art through precision, pattern use and development, as well as patience and skill.After moving to Seattle in 2001, she began pursuing her passion for jewelry design. Inspired by the natural beauty of the Pacific Northwest and it's strong resemblance to Japan, Namiko found her art's progression, and began creating intricate, handmade jewelry pieces that incorporate precious and semi-precious stones, pearls, vintage materials, and metals. Her focus was, and has remained, on the simplicity and beauty within each pearl. For her, the pearl symbolizes beauty at its rarest form; a hidden gem; creation where you least expect to find it.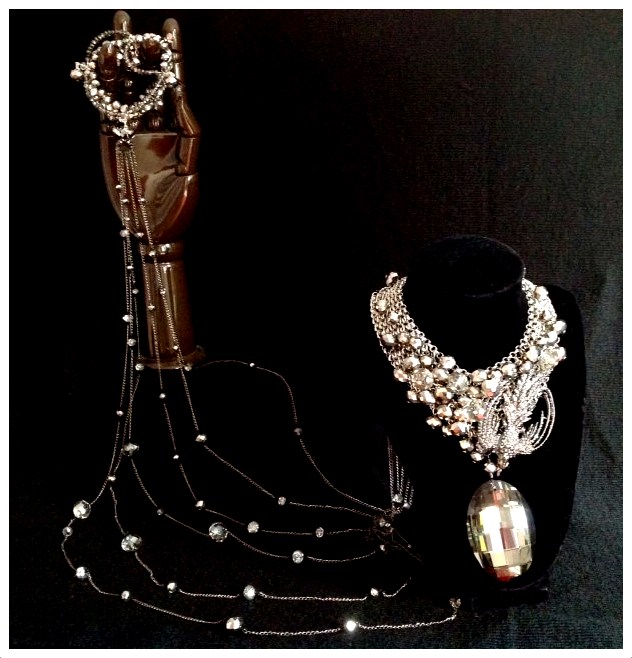 Namiko Abloom jewelry can be purchased retail at Luly Yang Couture. For more information about events, availability and opportunities contact please visit: namikoabloom.com, email info@namikoabloom.com, or visit their facebook page: www.facebook.com/namikoabloom.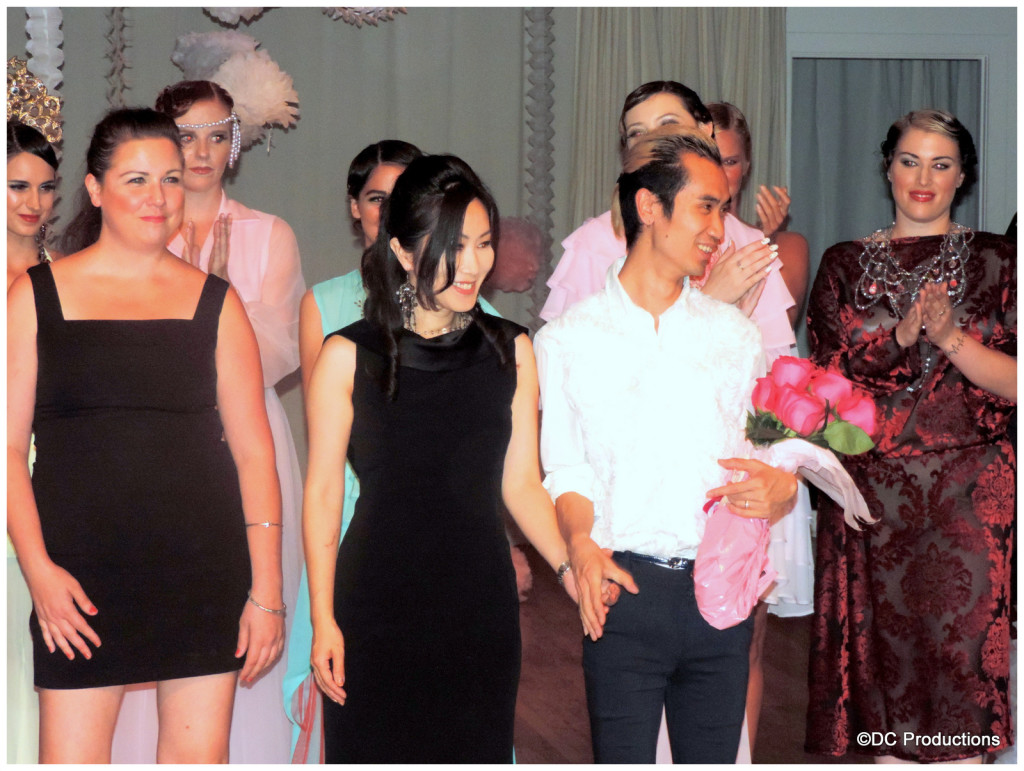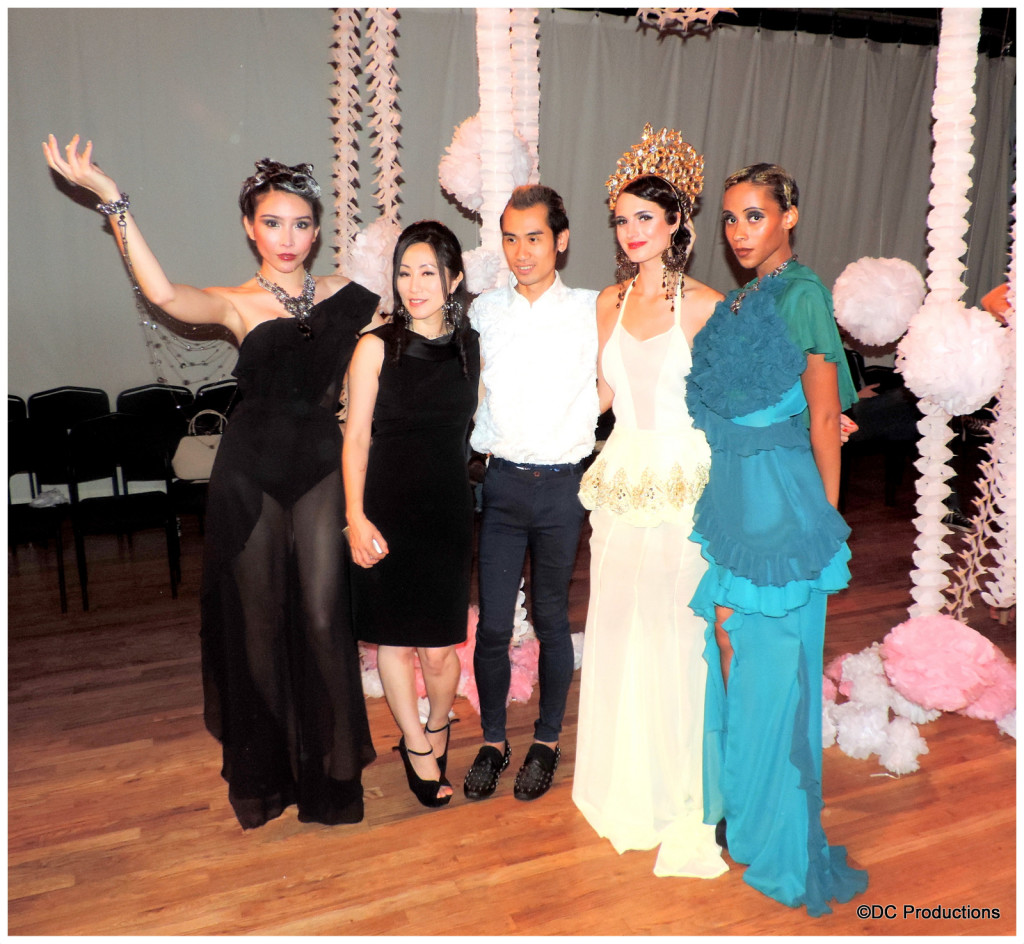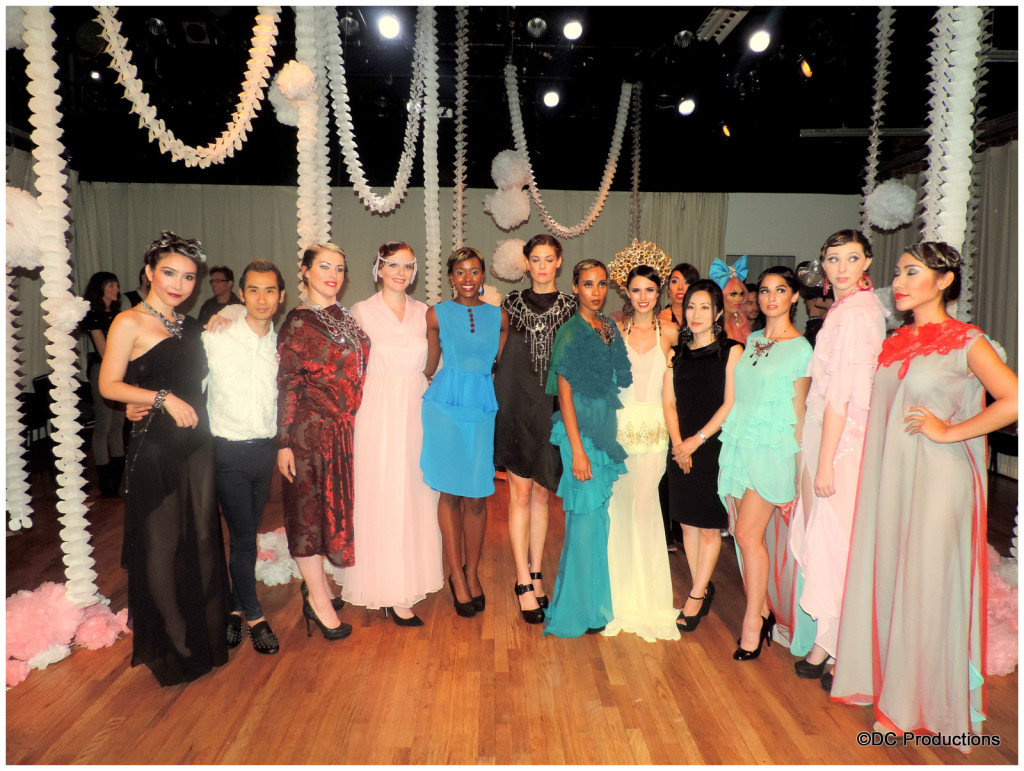 Arnaldo Drag Chanteuse
Arnaldo! started as a soloist with the Seattle Men's Chorus and has performed with SMC in some of the major concert halls in the US, Europe, New Zealand and Australia. In 1995, Arnaldo! started a group called Cabaret Q where the "drag chanteuse" persona began. In 1999, Arnaldo! began his solo cabaret shows in Seattle's Capitol Hill and has since performed his one person cabaret in Portland, Las Vegas, Palm Springs, Puerto Vallarta and New York. Arnaldo! has also collaborated with various directors, choreographers and songwriters in the Seattle area.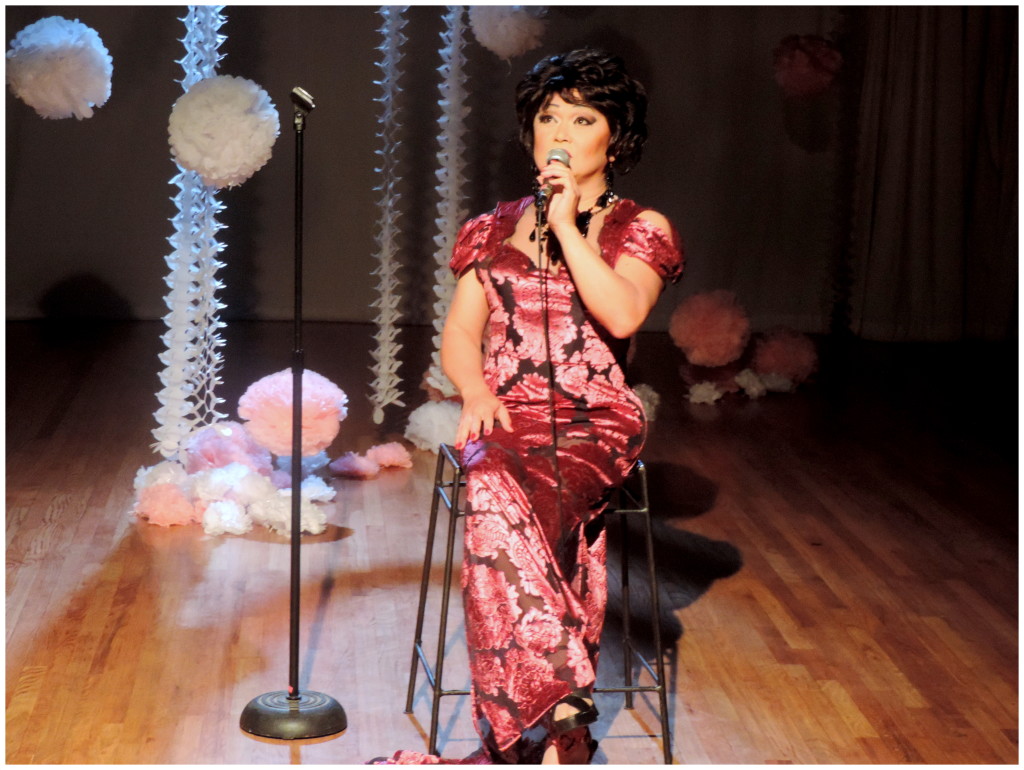 In 2005, he completed the Cabaret Summer Conference Workshop at Yale University (the only drag performer accepted in the program so far). In 2006, a group of cabaret performers spearheaded by Arnaldo! started the Pacific Northwest Cabaret Association and continues to organize "March is Cabaret Month" featuring local and visiting artists. 2007 marked Arnaldo!'s New York cabaret debut and in 2008, Arnaldo was honored with a New York Bistro Cabaret Award. In 2010, Arnaldo!'s SF debut was hailed as one of the top 10 cabaret shows that played in the Bay Area that year by "Jazz & Cocktails" of the SF Bay Times. 2014 was Arnaldo!'s Manila debut and was honored by GAWAD MUSIKA as "The Most Innovative Concert Artist" in Manila.
A huge thank you to Karen Ashley Design for providing Juliet's dress for the evening. Thank you to Ric Berrong for Event Media Accreditation.
Comments
comments