Reported by: Hawks & Found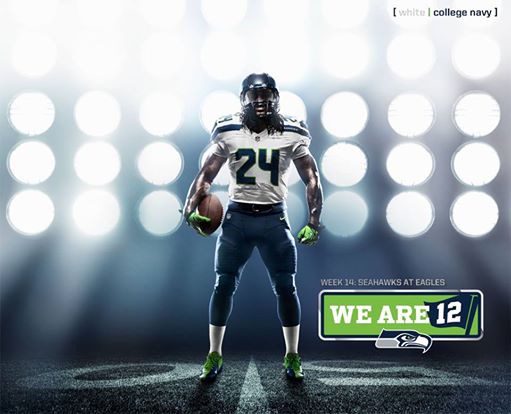 The 9-3 Philadelphia Eagles and 8-4 Seattle Seahawks square off in a great NFC matchup. The winner of this game will be in prime position to have a first round bye in the playoffs and win their division.
Here are four matchups to keep an eye on:
Eagles Running Back Lesean McCoy VS. Seahawks Middle Linebacker  Bobby Wagner – McCoy hasn't had as great of a season as expected, but the Eagles are moving the ball well and McCoy will be a prime weapon in the passing and running game, especially the last handful of games. Bobby Wagner is in his third game back from a toe injury and the Seahawks are noticeably different with him on the field. The player that wins this matchup drastically increases his teams chance to win the game.
Eagles QB Mark Sanchez VS. Seahawks Free Safety Earl Thomas – Earl Thomas will have the duties to eliminate long explosive plays from the Eagles offense, this includes keying in on big play WRs Jeremy Maclin and rookie Jordan Matthews. Mark Sanchez has played well since he took over for Nick Foles and he'll be facing by far the best secondary he's seen since he was a New York Jet and he faced Thomas' Seahawks in 2012. If Earl can eliminate Sanchez and the offense's explosive plays and possibly force a turnover or two, the Seahawks will have a great chance of winning the game.
Eagles Inside Linebacker Michael Kendricks VS. Seahawks Running Back Marshawn Lynch- The Eagles are going to have to commit to stopping the run big time, and that means they'll have to stack the box and help Kendricks gangtackle Lynch on power runs. If the Eagles can't stop Lynch from breaking large chunk runs early on, Seattle may have to go away from the run and rely on their inconsistent receiving core to win the game. It comes down to Kendricks and the linebackers being able to stop Lynch, Seattle's bread and butter. If they can't stop Lynch, they won't win the game
Seahawks Cornerback Richard Sherman VS. Eagles WRs Jeremy Maclin/Riley Cooper – Sherman at 6'3'' and Cooper at 6'4'' are a great matchup outside, but the way the Eagles use Cooper and move him around the field in the slot, the more likely matchup is going to be Maclin and his big play ability, VS. Sherman and his elite cover ability. If the Eagles can't break some big passing plays against "The Legion of Boom", they're going to have manufacture plays out of the running game and special teams, which Seattle is very stout at defending. The game might come down to this matchup.
Fearless Prediction: Seahawks 29 Eagles 22
Photo Credit: www.seahawks.com
Comments
comments