Reported by: Hawks & Found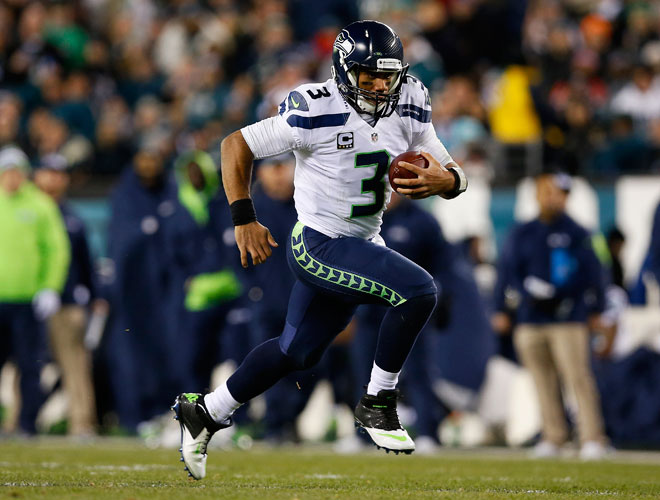 The Seattle Seahawks came to Philadepphia, and left the Eagles with more questions than they had answers for. They had a dominant defensive performance, let's look at our pre game matchup predictions and how they played out:
Matchup Breakdown
Eagles Running Back Lesean McCoy VS. Seahawks Middle Linebacker  Bobby Wagner
Wagner and the defense wreaked havoc on McCoy and the Eagles running game. McCoy could never shake loose and was held to 50 yards on 17 carries. Wagner won this matchup hands down
Eagles QB Mark Sanchez VS. Seahawks Free Safety Earl Thomas
Mark Sanchez and the Eagle offense could never get into the groove, Sanchez was inaccurate and rarely tested Earl Thomas deep. Seattle let the Eagles catch short gains and flew to the ball, much the way they played the Denver offense in the Superbowl in February. Sanchez threw for less than 100 yards passing (96) and had no explosive plays downfield.
Eagles Inside Linebacker Michael Kendricks VS. Seahawks Running Back Marshawn Lynch
Lynch was essentially held in check throughout the early part of the game. Lynch had an early 3rd quarter TD reception which had the Seahawks fully in control of the game, and they never looked back. The Eagles overall did a great job crashing the line of scrimmage and containing Lynch. Lynch eventually wears at a defense though, and by the 4th quarter his power runs were starting the drain Eagle defenders. Lynch finished with 87 yards on 23 carries, not great but effective, and the Eagle defenders that he ran over or carried for extra yards, will remember him tomorrow morning.
Seahawks Cornerback Richard Sherman VS. Eagles WRs Jeremy Maclin/Riley Cooper –
Sherman was masterful and dominant as he always is. The Eagles rarely looked his direction, and when they did, he was there for tight man sticky coverage, and didn't let any explosive plays happen deep. He held Maclin in check after Maclin's 1st quarter TD reception off the Jon Ryan fumble. Maclin finished with 3 receptions for only 21 yards, and Cooper three receptions for thirteen yards. Overall, Sherman and the "Legion of Boom" were totally dominant.
All in all, the Champs came to the city of brotherly love and flexed their muscle big time. The defense was absolutely dominant, giving Russell Wilson and the offense plenty of chances to get on track and manufacture a few big plays to put Seattle ahead. Next week the Seahawks play the 49ers, who will be desperate for a win after their loss in Oakland to the Raiders today. Go Hawks!
Photo Credit: www.seahawks.com
Comments
comments