Channel ATV (http://channelatv.org/ ) has been granted media credentials to cover Super Bowl XLIX in Glendale and Phoenix, Arizona. The NFC Champion Seattle Seahawks will play the AFC Champion New England Patriots at the University of Phoenix Stadium in Glendale, Arizona Sunday February 1st at 3:30pm PST on NBC.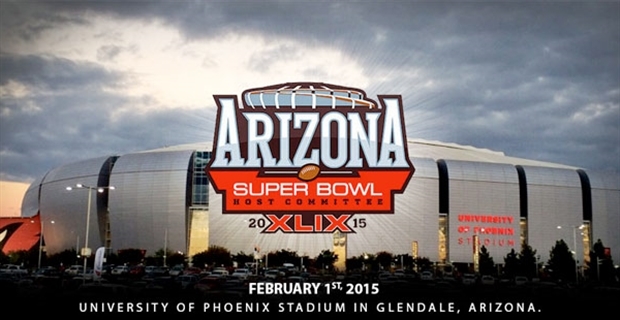 Channel ATV will be in Arizona to cover all the pre-game events during Super Bowl week. Coverage will include: team press conferences, Kids Day at the NFL Experience, the Beast Bus, Verizon Super Bowl Boulevard, special guest and fan interviews.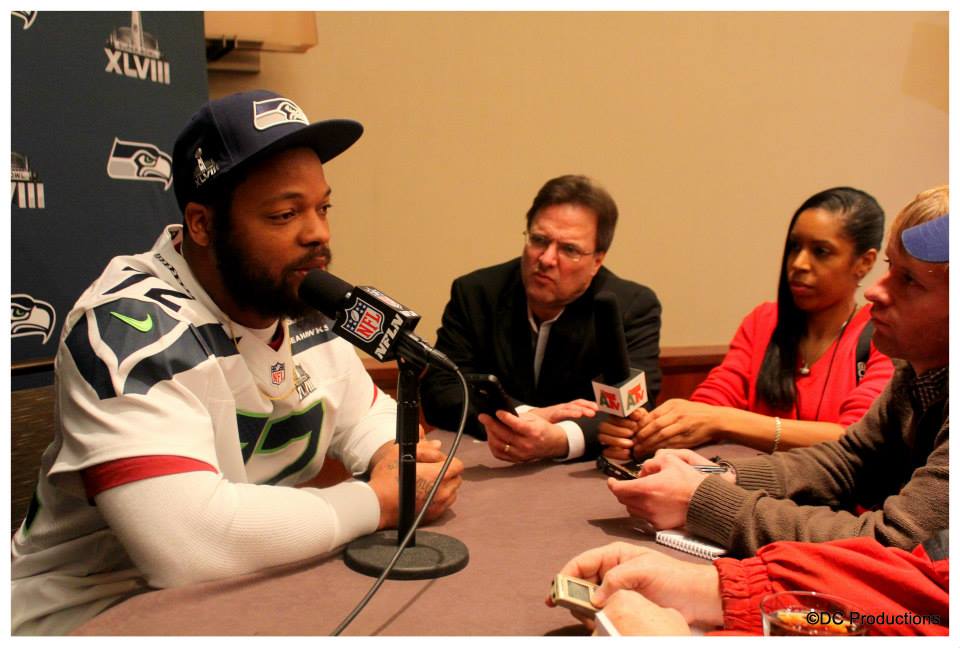 "We are very excited to provide media coverage from Super Bowl for a second year in a row," says Channel ATV Sports Director and Host Crystal Brown. "We will be covering numerous events this year, including some exclusive coverage of the Beast Bus."
For more information on Super Bowl XLIX visit:
http://www.nfl.com/superbowl/49
Some of our detailed coverage will include the following:
THE NFL EXPERIENCE ENGINEERED BY GMC
The NFL Experience Engineered by GMC, pro football's interactive theme park, will return to Arizona from Saturday, Jan. 24 – Sunday, Feb. 1. Located at the Phoenix Convention Center (100 North 3rd St.), the NFL Experience Engineered by GMC celebrates the sport's history and electrifying atmosphere of Super Bowl XLIX.
 Covering more than 850,000 square feet, NFL Experience gives fans a chance to pass like a pro or take a shot at kicking a game winning field goal. It has the NFL PLAY 60 Zone for the youngest of NFL Fans.  The NFL will host daily youth football clinics for kids to get out and get active, and where they will learn about flag football and Heads Up tackling.
 NFL Experience provides an opportunity for fans to meet some of their favorite NFL players of the past and present and learn about the history of the game including the opportunity to get an up close look at all past Super Bowl championship rings and a photo opportunity with the one and only Vince Lombardi Trophy.
The NFL Experience Engineered by GMC will house the NFL PLAY 60 Zone, which will host a wide range of digital interactive experiences, such as the NFL PLAY 60 and NFL RUSH App stations, as well as the Quarterback Toss. Fans can take a photo with their team's NFL Rusher, hop on the NFL PLAY 60 Bus with their favorite NFL players and run through the PLAY 60 Obstacle Course.
The 30,000 square-foot NFL SHOP at Super Bowl presented by Visa offers fans a unique shopping experience complete with the largest offering of official NFL limited edition Super Bowl XLIX merchandise and the latest in authentic NFL products. The NFL SHOP will open with the launch of NFL Experience Saturday, Jan. 24 – Sunday, Feb. 1.
Also, being held at the NFL Experience is NFL Auction.  NFL Auction and Hunt Auctions is partnering for the seventh consecutive year to bring NFL fans memorabilia from around the country. This year the Randall Cunningham Collection will be auctioned. In addition used jerseys from the likes of JJ Watt, Aaron Rodgers, Drew Brees and Jim Brown will be auctioned off. The live auction will take place Saturday, Jan. 31 in the Hunt Auctions Booth at the NFL Experience.
 Tickets to the NFL Experience are $35 for adults and $20 for children 12 and under.  Tickets can be purchased online at SUPERBOWL.com.  Beginning Jan. 24, opening day of The NFL Experience Engineered by GMC, fans can purchase tickets at NFL Experience Box Office located in the 120 Ballroom of the Phoenix Convention Center. Tickets sold at NFL Experience box office will go on sale two hours before opening daily.  For more information and to find out about special family packages available online only, visit SUPERBOWL.com. Tickets purchased online are subject to a Ticketmaster service charge.
VERIZON SUPER BOWL CENTRAL
Verizon Super Bowl Central, open Wednesday, Jan. 28 through Sunday, Feb. 1, is a free, family-friendly, football-themed fan campus that features street-level merchants and restaurants, local food trucks, concert stage, network broadcast stages and a nightly fireworks show. The 12-block area in downtown Phoenix will be the hub of fan activities for Super Bowl XLIX. Together with the NFL Experience Engineered by GMC, and iconic Super Bowl XLIX Roman numerals.
NFL PLAY 60 KIDS' DAY AT NFL EXPERIENCE ENGINEERED BY GMC
NFL PLAY 60 Kids' Day gives more than 2,000 local children the opportunity to spend time with NFL players at the NFL Experience Engineered by GMC at the Phoenix Convention Center (100 North 3rd St.), on Wednesday, Jan. 28, from 10 a.m. – 1 p.m.  Area children will take part in the excitement of Super Bowl Week alongside NFL players.
 Kids will learn more about the importance of healthy living during Kids' Day as part of NFL PLAY 60, aimed at helping youngsters get 60 minutes of exercise each day. Classrooms earned their invite to Kids' Day by completing the NFL PLAY 60 Challenge, in partnership with the American Heart Association, in the months leading up to Super Bowl. Additional Kids' Day invitees include Make-a-Wish recipients and their families, as well as Special Olympians, who will host unified flag football games for all Kids' Day participants to join.
 As part of their Kids' Day experience, local children will participate in interactive PLAY 60 fitness activities and take part in games including Punt, Pass & Kick, speed and mobility drills, quarterback challenge games, and extra point kicking stations. Students will also learn about fire safety from the Red Cross as part of FedEx's involvement in Kids' Day.
 At 12:00 p.m., Insanity fitness instructor SHAUN T and NFL players will lead a youth workout class for all 2,000 kids.
This year's 'NFL PLAY 60 Super Kid,' BOBBY SENA, will be a special guest at Kids' Day. Sena's entry video on how he 'plays 60,' keeps fit and eats right was selected from thousands of entries into this year's NFL PLAY 60 Super Bowl Contest. His submission video and interview are posted at NFLRUSH.com/superkid.
Sena will take the field on Super Bowl Sunday and will hand the game ball to a game official moments before kick-off of Super Bowl XLIX in front of a worldwide television audience.
WALTER PAYTON NFL MAN OF THE YEAR PRESS CONFERENCE
The three finalists for the 2014 Walter Payton NFL Man of the Year Award Presented by Nationwide will be made available to media at a press conference Friday, Jan. 30 at 9:15 a.m. at the Super Bowl XLIX Media Center Presented by Microsoft (100 N. 3rdSt., Press Conference Room C).  Finalists will be announced later this month. The award is named for the legendary Bears running back who died in 1999.
 MATT BIRK, a former player and previous winner of the Payton Award will introduce the finalists, who will be joined by members of the Payton family.
 The winner of the Walter Payton NFL Man of the Year Award Presented by Nationwide will be announced at the NFL Honors Award Show on Saturday, Jan. 30.   Nationwide is the presenting sponsor of the award for the first time this year. The Walter Payton NFL Man of the Year Award is the only league award that recognizes a player's off-the-field community service as well as his playing excellence.
The winner will receive a $50,000 donation in his name to a charity of his choice from the NFL Foundation and Nationwide.
 Finalists were chosen from the 32 team nominees for the award, all of whom receive a $5,000 donation to the charity of their choice. The three finalists will receive an additional $10,000 donation in their name from the NFL Foundation and Nationwide. The selection panel is comprised of NFL Commissioner Roger Goodell, former NFL Commissioner Paul Tagliabue, Pro Football Hall of Famer Anthony Muñoz, Sports Illustrated football writer Peter King, football great Frank Gifford, members of the Payton Family and 2013 winner Charles Tillman.
Comments
comments