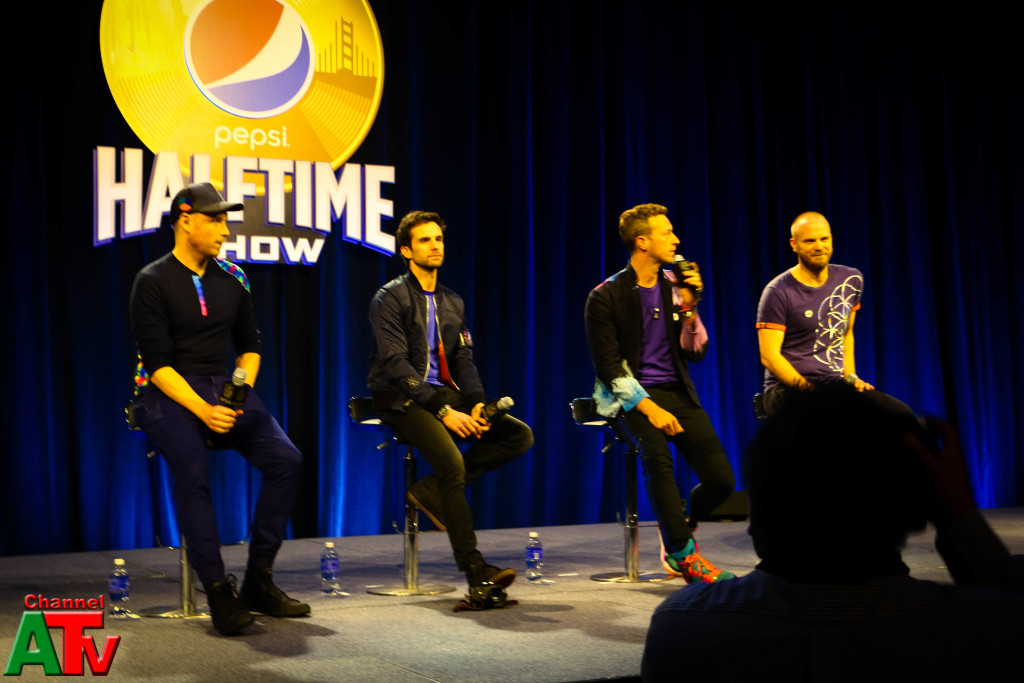 For a band that's known for their somewhat morose music, Coldplay sure are cut ups. Chris Martin's colorful sense of humor was on full display at the band's Super Bowl 50 press conference on Thursday afternoon. The frontman of the British four-piece wise-cracked his way through the 30-minute presser, joking about everything from the band's setlist ("We'll play all our No. 1 [hits] then work out how to fill the other 10 minutes") to their lack of football knowledge ("As long as [NBA star] Lebron James has a good game, it should be fine").
Super Bowl 50 is all about celebrating previous championships and as the headlining act of the halftime show, Coldplay will be joining forces with other artists from Super Bowl's past, including Beyonce, who Martin cited as a spirit guide as they navigate their way through the massive logistics of the show. He also all but confirmed that they'll be joined by Bruno Mars, as a question about their favorite Coldplay song was answered with, "This week, it's 'Uptown Funk.'"
But even with all of the jokes — when asked about what their Left Shark moment would be, Martin answered "I think when we bring our sharks out" — Martin offered up a few earnest responses, such as a question about the meaning of the title of their new album, A Head Full of Dreams.
"It comes from remembering when we were kids, just setting a dream, somewhere to get to," Martin said. "Which of course applies to all the players and maybe lots of people in this room…So the title for us, captures that feeling of hope and optimism about the future. That's what I think we're trying to celebrate in this halftime show. And the game itself celebrates people's dreams."
It was a touching answer, but a more representative quote would be this one: When asked how their halftime performance came about, Martin's responded with, "We started in Iowa three years ago," referencing the Presidential caucuses earlier in the week. "We had barely enough money to afford one can of Pepsi."
Check out photos from the press conference above and tune into the Super Bowl 50 halftime show presented by Pepsi this coming Sunday, Feb. 7, on CBS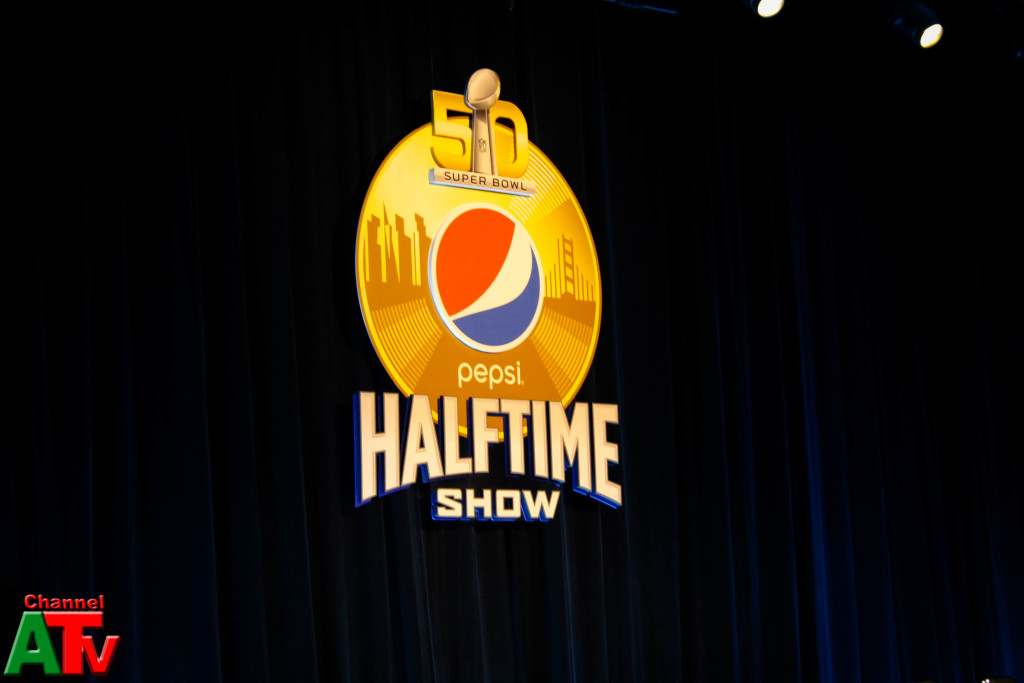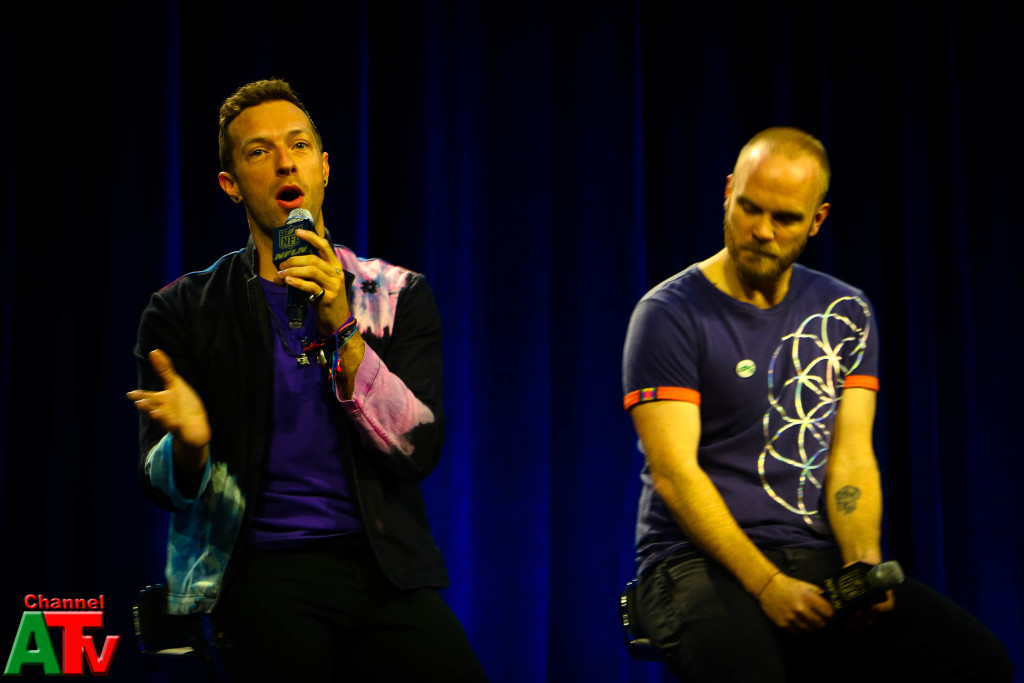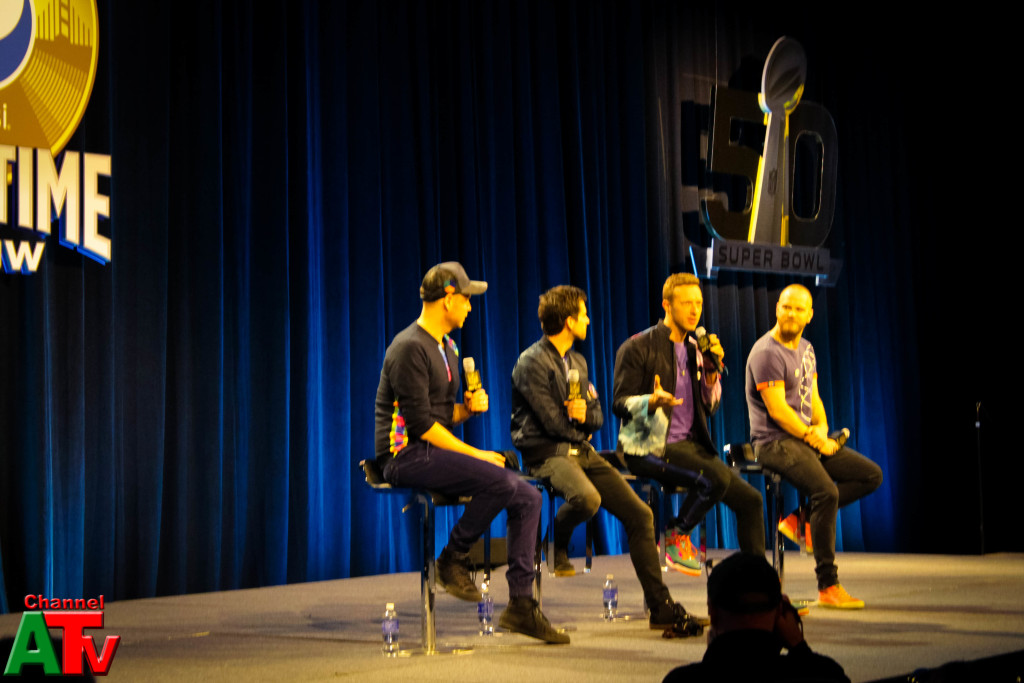 MEET COULDPLAY
When Coldplay issued their debut, Parachutes in 2000, many assumed they only succeeded because they filled the void left by Radiohead, who had became less radio friendly and more experimental with each new release. No doubt, Coldplay's sound —elegant, melodic, vaguely spacey and very dramatic — bore plenty of similarity to mid-1990s Radiohead. But the group's hooks, sharpened by frontman Chris Martin's ability to pull heartstrings, and the their willingness to evolve their sound, gave Coldplay staying power. As a result, the band became one of the most commercially successful acts of the new millennium.
Coldplay formed at the University College of London in 1998 by guitarists Martin, a pianist from childhood and also a singer, and Jon Buckland; they were later joined by drummer Will Champion and bassist Guy Berryman. (Tim Rice-Oxley was asked to join on keyboards, but was too busy with his own group, Keane.) They played their first shows as "the Coldplay," and in 1998 self-issued an EP, Safety. The following year, the group released the Brothers and Sisters EP on U.K. indie Fierce Panda, performed their first sessions for the BBC Radio 1 presenter Steve Lamacq, played Glastonbury, and signed to Parlophone in short order.
Though Parachutes' lead single, "Shiver," didn't make much impact, the follow-up, "Yellow" (Number 48, 2001), was omnipresent on radio and one of the first power-ballad hits of the new decade. The group's follow-up, A Rush of Blood to the Head (Number 5, 2002), consolidated Coldplay's position as the go-to band for melodically sturdy guitar-rock weepers, as it spun off a fistful of big hits: "In My Place" (Number 17 Modern Rock, 2002); "The Scientist" (Number 18 Modern Rock, 2003); the piano-driven "Clocks" (Number 29, 2003), which won the 2004 Grammy Award for Record of the Year; and "God Put a Smile on Your Face."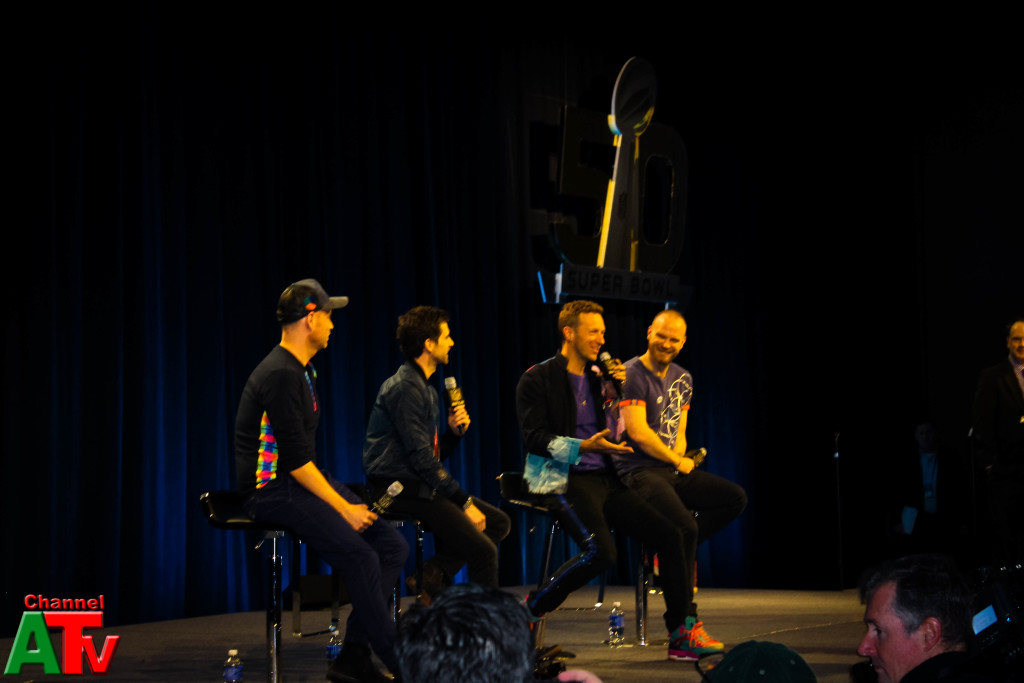 In Rush's wake, Martin became an outspoken advocate of fair trade (he appeared with the phrase "Make Trade Fair" written on his hand on a magazine cover) and spoke in favor of John Kerry's presidential bid. (Martin doesn't have an American vote, but his wife, the Oscar-winning actress Gwyneth Paltrow, does.) The band gives ten percent of their profits to charity.
Those profits went way up in 2005, when Coldplay released their third album, X & Y, which went straight to Number One in 22 countries, including the U.S. and U.K. Despite critical pans (including a high-profile drubbing in the New York Times), the album spun off the radio tracks "Speed of Sound" (Number Eight, 2005), "Fix You" (Number 59, 2005), "Talk" (Number 86, 2006), and "The Hardest Part" (Number 37 Adult Contemporary, 2006). Martin became a tabloid fixture thanks to his marriage, but his image, and his band's, remained relatively down to earth.
On 2008's Viva La Vida Or Death And All His Friends (Number One, Top 200) Coldplay's sound became more overtly experimental as the band worked with boundary-pushing producers like Brian Eno, who helped bring the band win significant critical acclaim. The album's first single, "Violet Hill," hit Number Eight, while the follow-up, "Viva La Vida," hit Number One and won Song of the Year at the 2009 Grammy Awards. After the release of Viva La Vida, Coldplay embarked on tours in North America, Latin America, and Europe. In December, 2009, they convened in a North London church to focus on a new album, again working with Brian Eno.
Jim Macnie contributed to this article.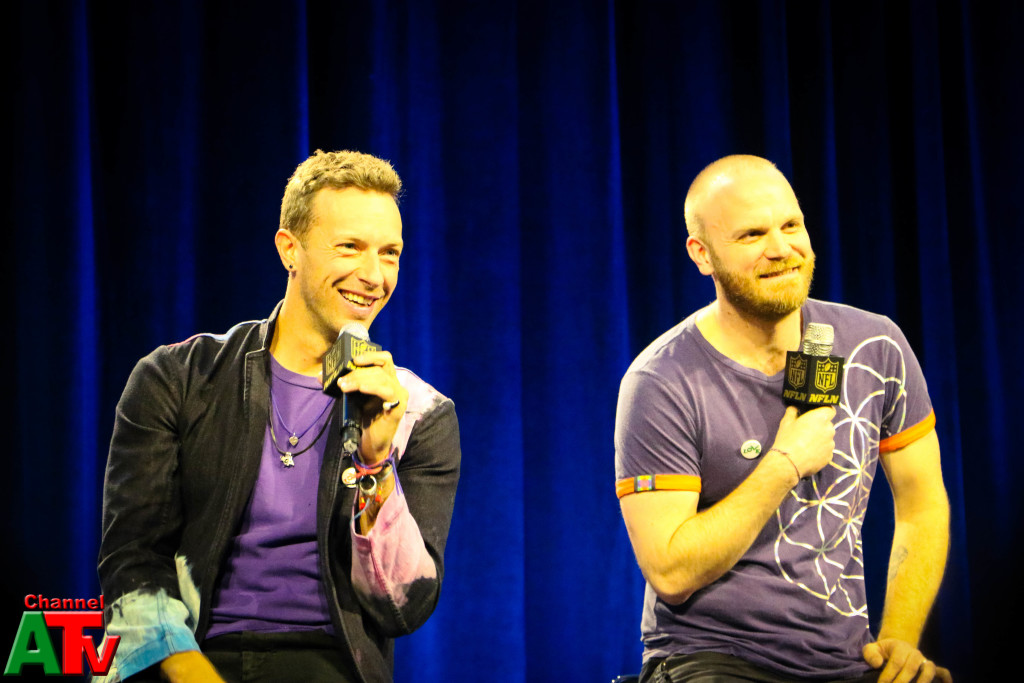 Comments
comments