WEDAY Seattle
Editor: Dina Phinney, Directed By: Davies Chirwa.
WE Day is a celebration of youth making a difference in their local and global communities. WE Schools is the yearlong program that nurtures compassion in young people and gives them the tools to create transformational social change. Together they offer young people the tools and the inspiration to take social action, empower others and transform lives—including their own.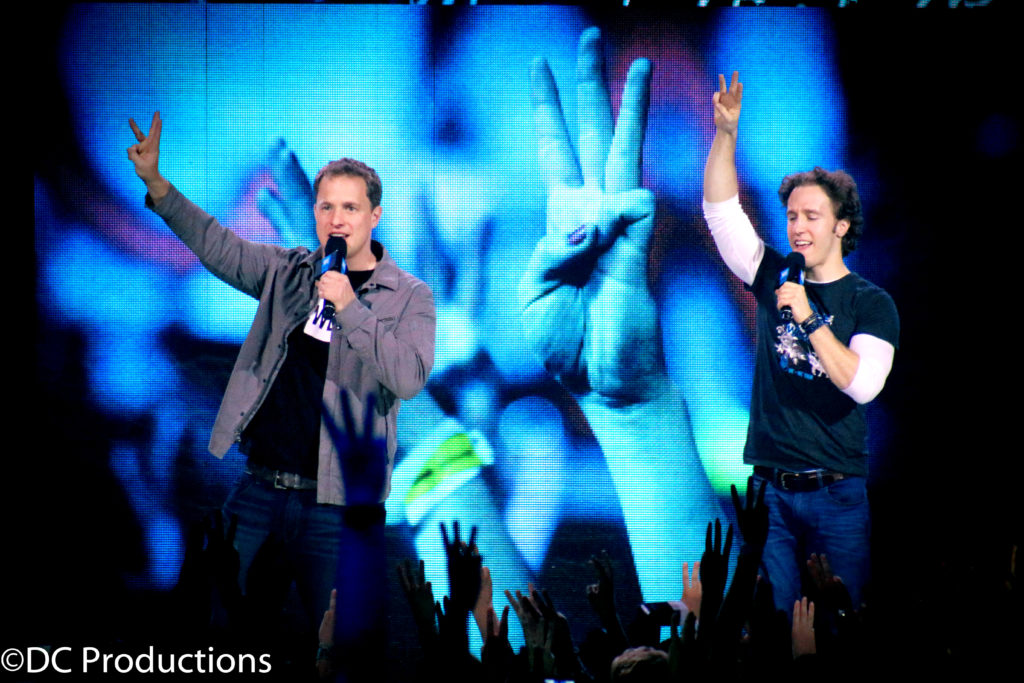 WE Day was founded by two brothers, Craig and Marc Kielburger who are also co-founders of Free the Children and ME to WE. They have inspired millions of people globally to make social change through volunteerism. They encourage and empower the students and youth to make an impact in their community. According to Craig Kielburger, there's 2.3 million students participating this year and volunteers log in 20 million of service hours. There are 150 schools In Washington State alone where the goal is to have one local or one global project. Through We Schools, the students can earn their ticket to attend We Day. We Schools is a yearlong program that engages and empowers students to be active citizens. Through WE Schools, the students are challenged to act with intention, lead with compassion and the conviction that together we can make this world a better place. Through the understanding of issues in our world, the students are provided with the tools to take actions on issues they are passionate about and creating a community bound by compassion.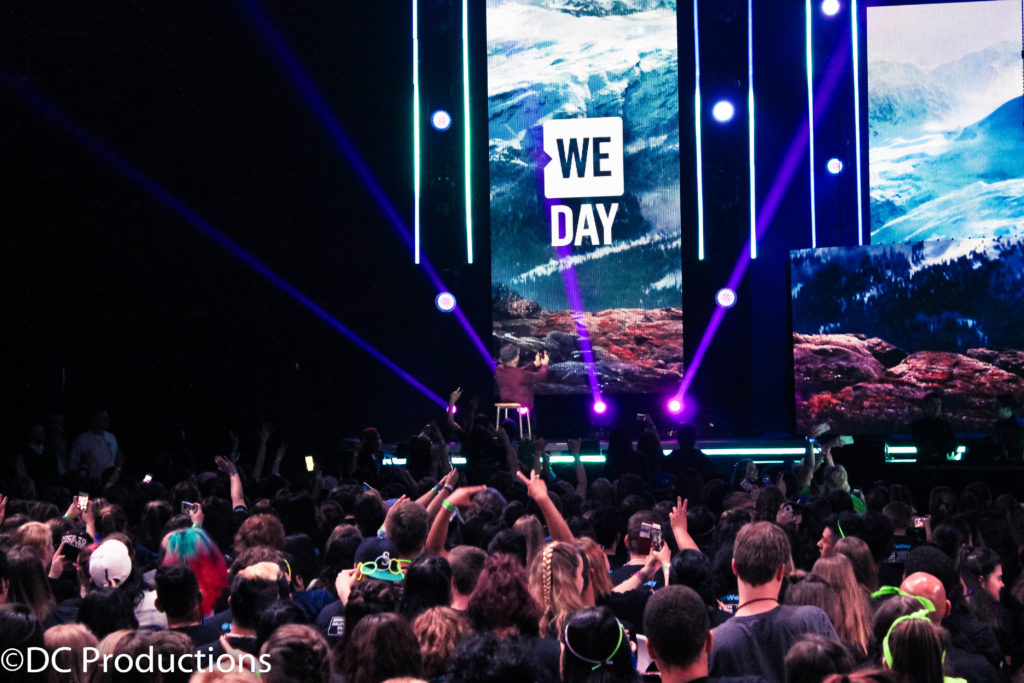 We Day tour started five years ago in Canada. Pete Carroll reached out to the Kielburger brothers to bring We Day to the US. Seattle was the first city to have We Day four years ago. Pete Carroll started a Better Seattle with the goal of having higher completion rate in high school. Today half of the schools in Washington State participate in the program where 248,000 students served and volunteered.
WE Day started as a single event nearly eight years ago and today it is a series of 14 stadium-sized events held across Canada, US and UK. This past year, hundreds of thousands of students attended WE DAY in cities like Seattle, Los Angeles, Chicago, Minnesota, Toronto, Vancouver, Alberta, Ottawa, Manitoba, Atlantic Canada, Montreal, Saskatchewan and UK. We Day is sponsored by Microsoft and All State. Microsoft has a Youth Spark program empowering the youth and they support 100 non-profit organizations in 55 countries.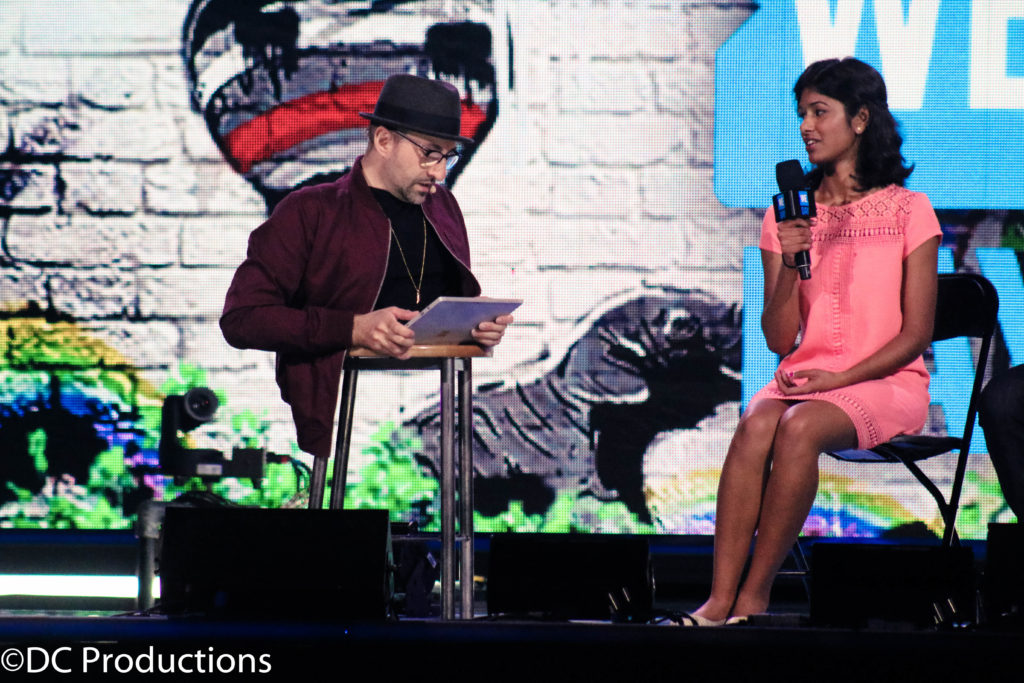 WE Day Seattle was held at Key Arena on April 20th, 2016. It was a powerful, life-changing event that brought together world recognized speakers, influential people, top artists and performers combined with thousands of youth to celebrate their contributions in the past year and kick-start a new year of local and change. Among the speakers were Coach Pete Carroll, Russell Wilson, Doug Baldwin, Ricardo Lockette, Paula Abdul, Spencer West, Kat Graham, Lilly Singh, Marlee Matlin, George Takei, Bailey Madison, Jason Harrow, Rebecca Tobin, Madison Beer, Gee Scott, Dominic Sherwood, Fik-Shun Stegall, Elliott Miville-Deschenes, Miguel Willis, Lindsey Zurburgg and Abigail Houck.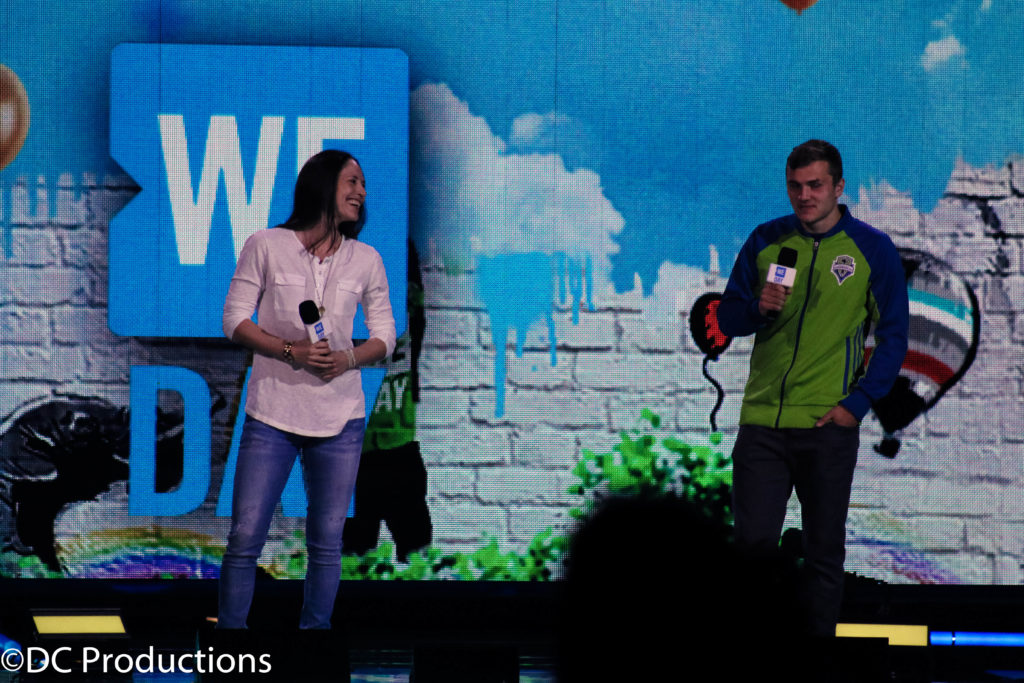 One of the most inspirational stories was with 11 year old Mikaila Ulmer, founder of Me & the Bees Lemonade. At a young age, she is running a business where her products are sold in Whole Food Stores nationwide, restaurants and many other outlets. Mikaila is a social entrepreneur, bee ambassador, educator and student. Part of the proceeds of her business is donated to local and international organizations fighting to save the honeybees.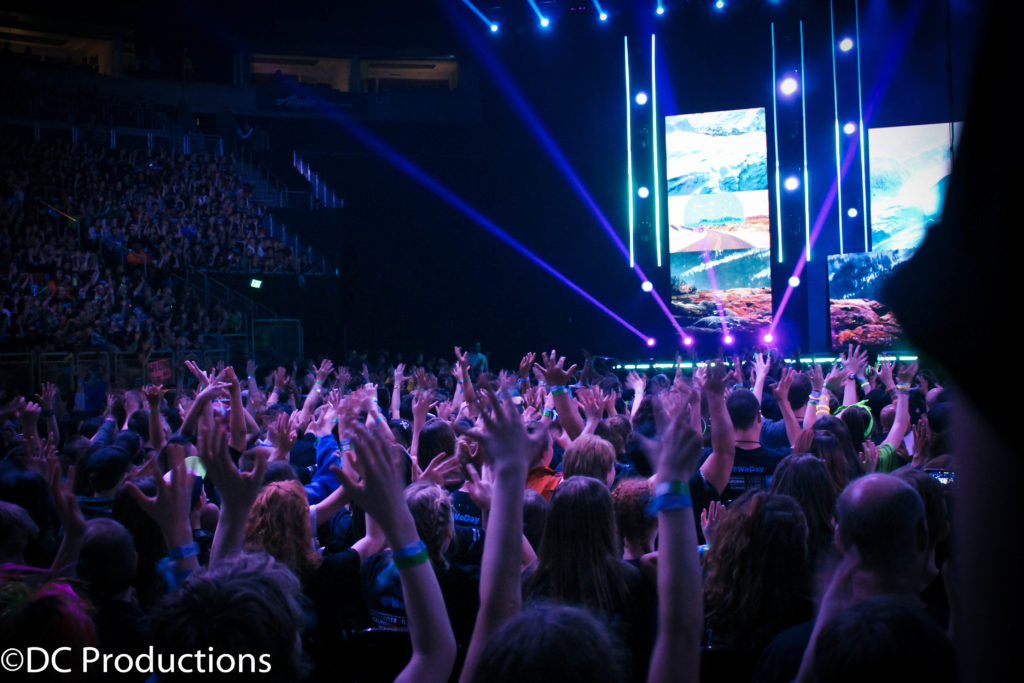 We had a chance to attend the Ciara's press conference. When asked what her message is to the students, she said, "Love is the foundation. Be confident in yourself. Spread love! Social media is very strong. Do not believe in something, you should stand-up for what you believe in. Encourage individuality. Know who you are. Be ready for the world. Use the great things around you and help others." When it comes to bullying and peer pressure, Ciara said, "Words can affect you.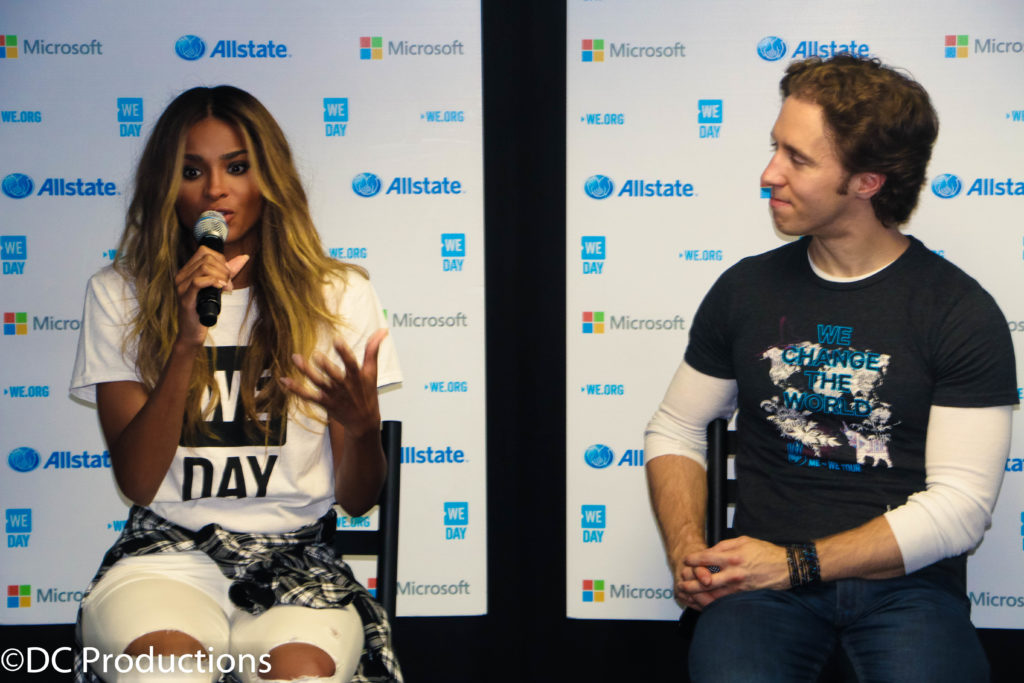 I am so good at this. It's all about the power of the mind, power of the thoughts. I heard a lot of "nos" than "yes". Words have so much power as you give them. When you speak, you speak the good things." In closing Ciara's advice is to set goals and speak the things you want.
When Seahawks Coach Pete Carroll took the stage, the crowd was ecstatic. Carroll is the reason why We Day is in the US. He brought with him Seahawks Quarterback Russell Wilson who talked about his Why Not You Foundation. The students went wild, cheering and chanting with him. Up next was Seahawks Doug Baldwin who talked about leadership and how to lead and influence others. He said, "Everybody can change the world but it is better if we can do it together." His message was very powerful and very well received.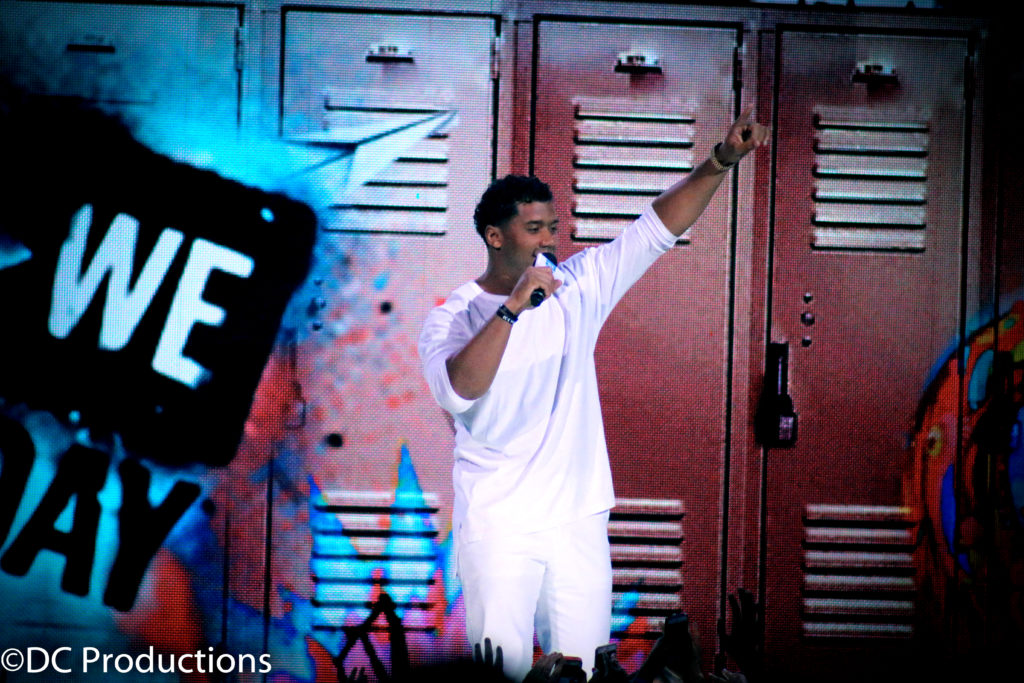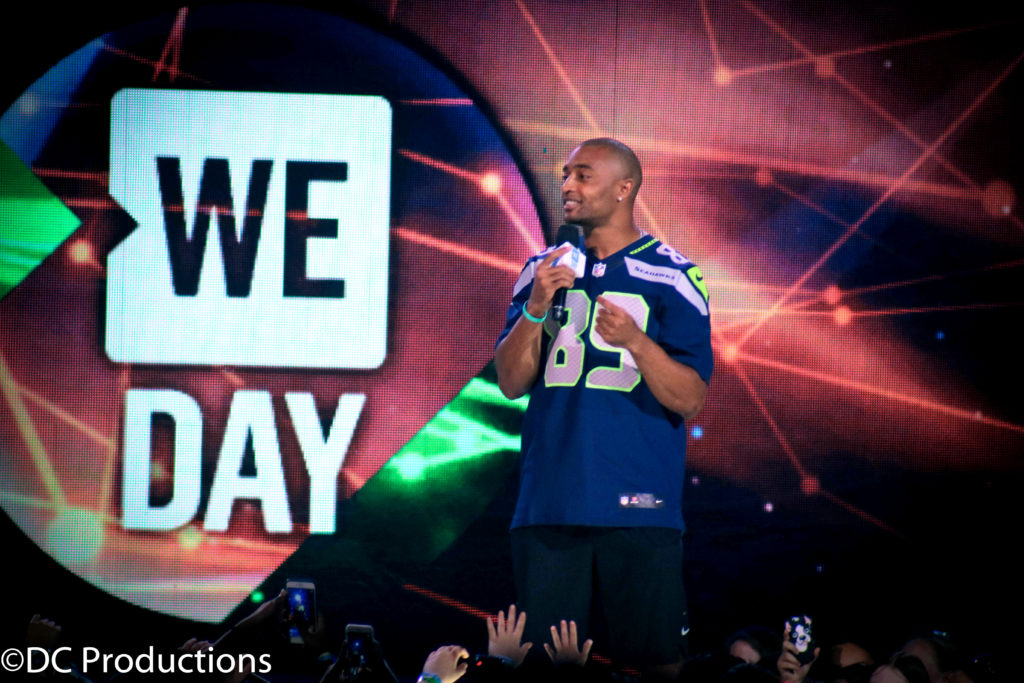 Then it was ESPN radio host, Gee Scott together with Seahawks Ricardo Lockette, who delivered stories about challenges, working hard and never giving up.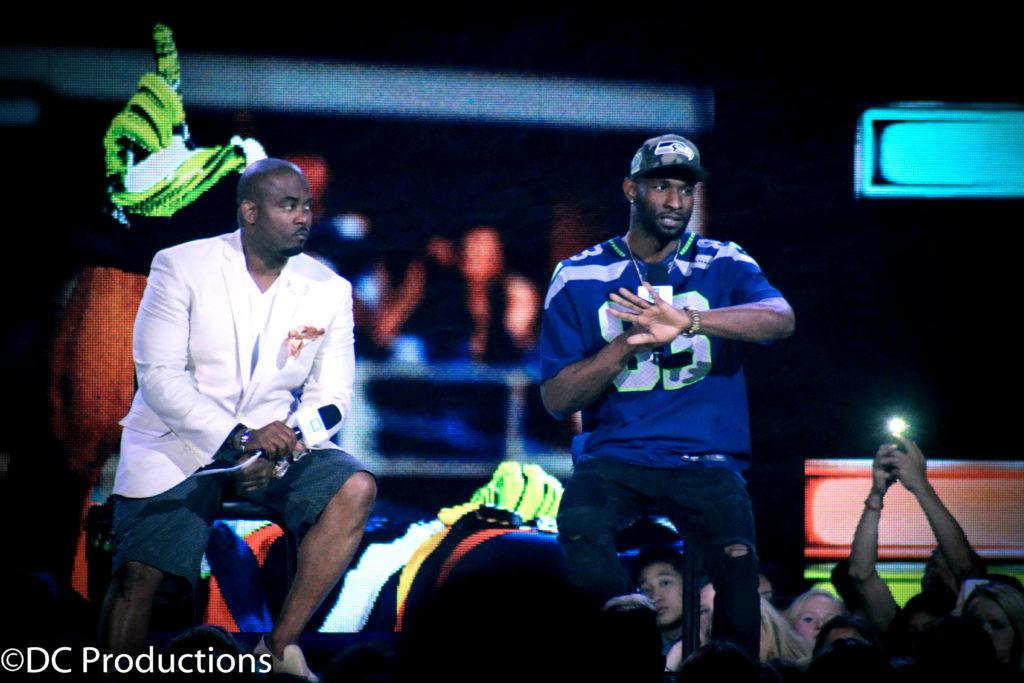 One of the most engaging speakers was Lilly Singh. Her message was "Be You! Love Yourself. Use your unique abilities to build a community and inspire change."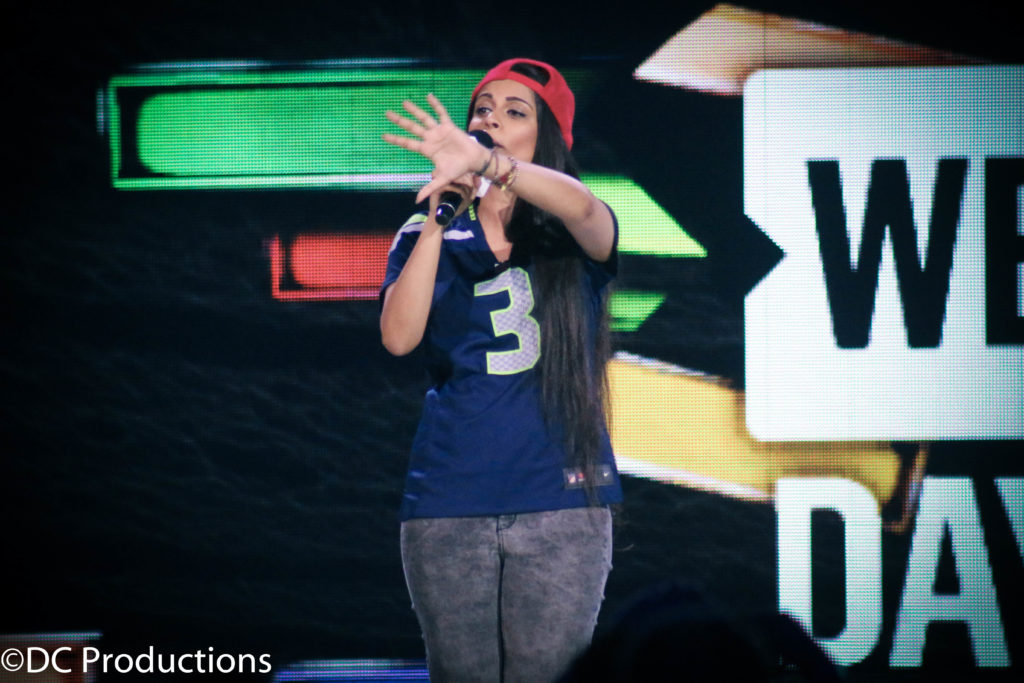 At WE Day Seattle, the Grammy award winning trio, The Band Perry with siblings Kimberly, Perry and Neil Perry rocked us with some country music. Jordan Smith, the best-selling artist of the voice performed a song. Local rap and hip hop artist, Sol energized the crowd with his music.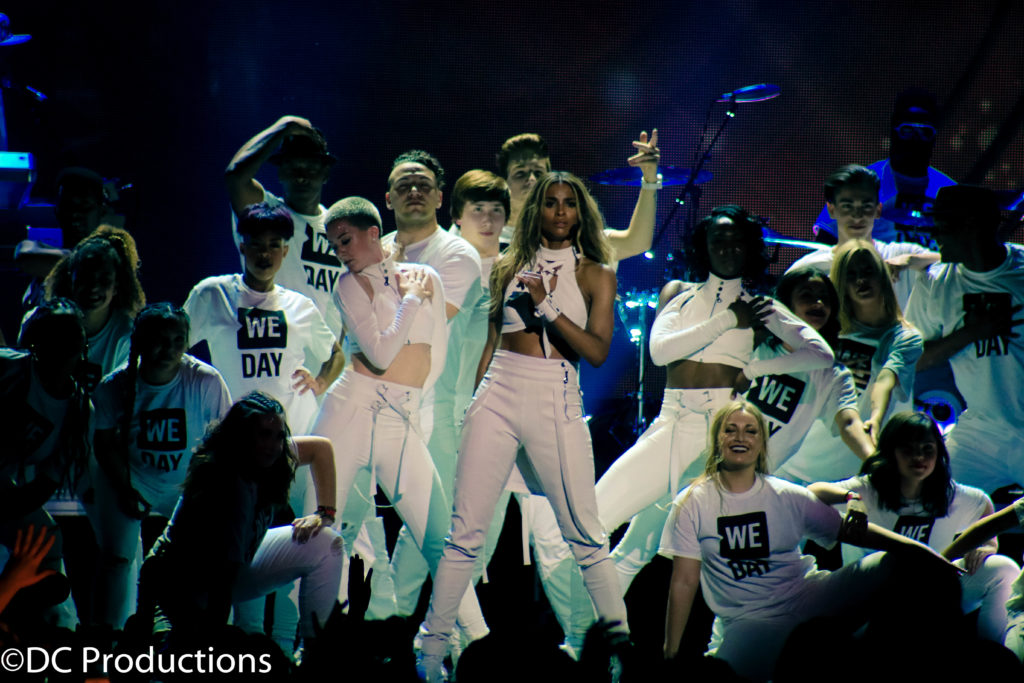 The highlight of the event was the high energy performance by Ciara and her dancers. The crowd was dancing and singing to her songs. It was a very uplifting, motivational and feel-good type of event and everyone left the venue with so much hope, inspiration and positivity.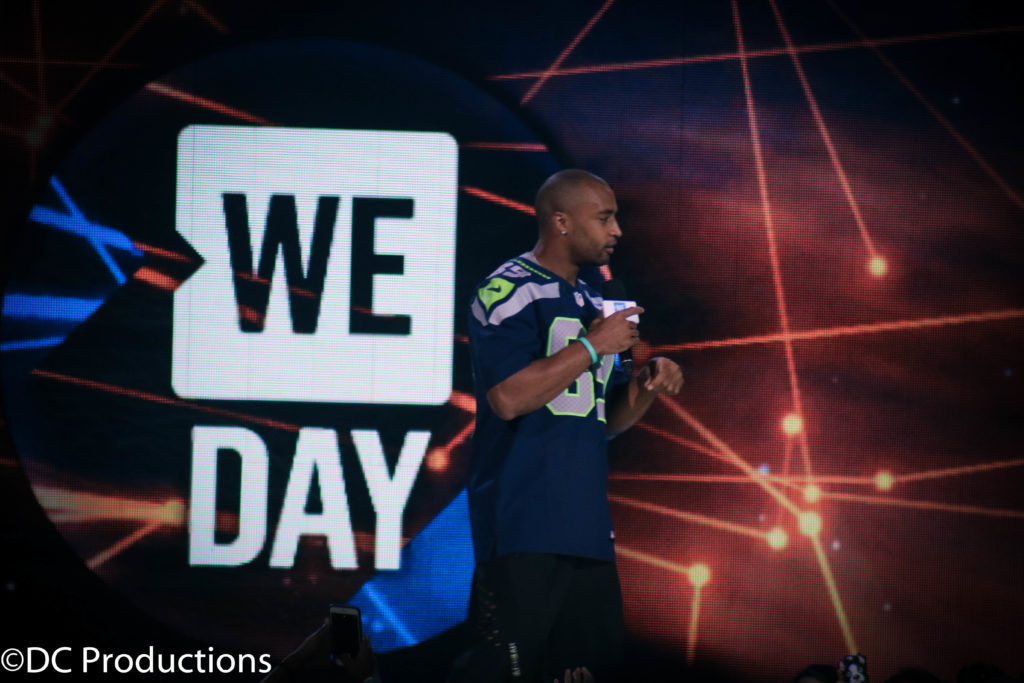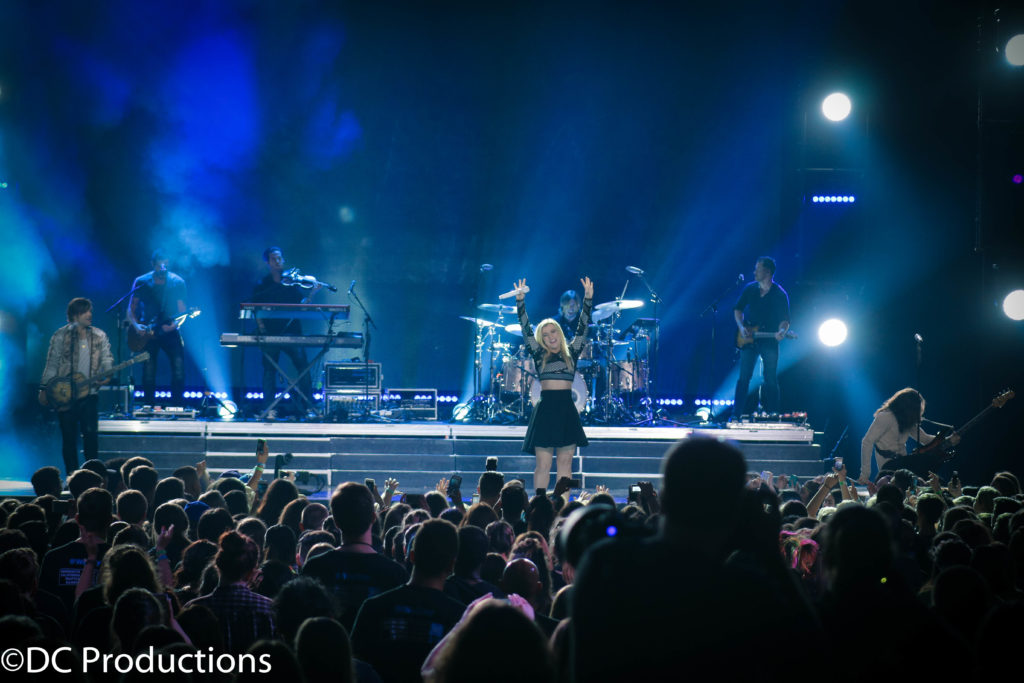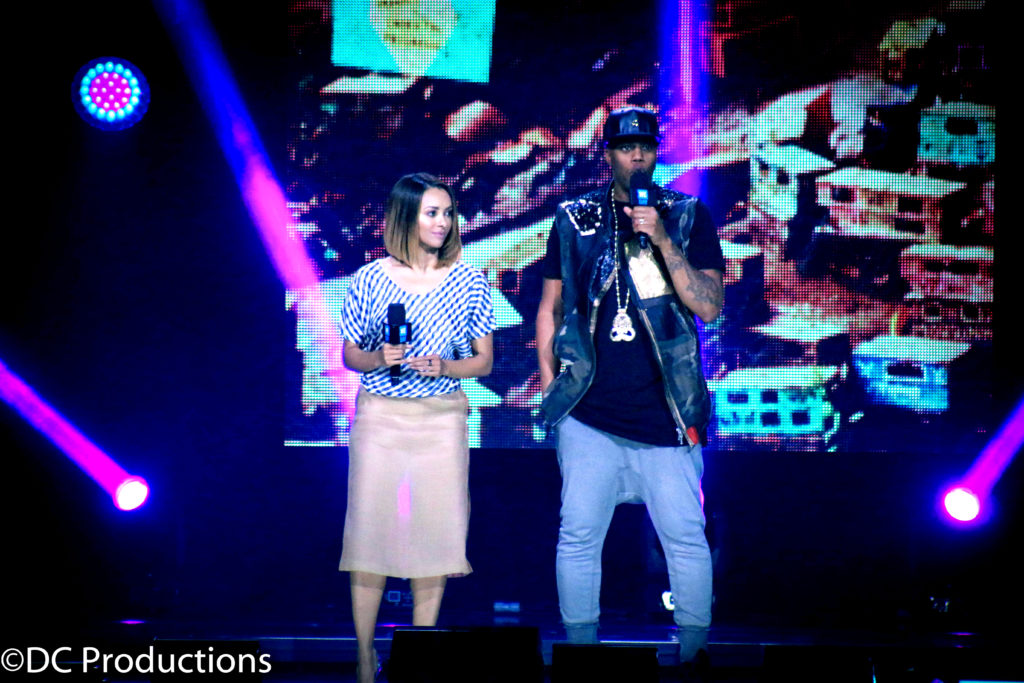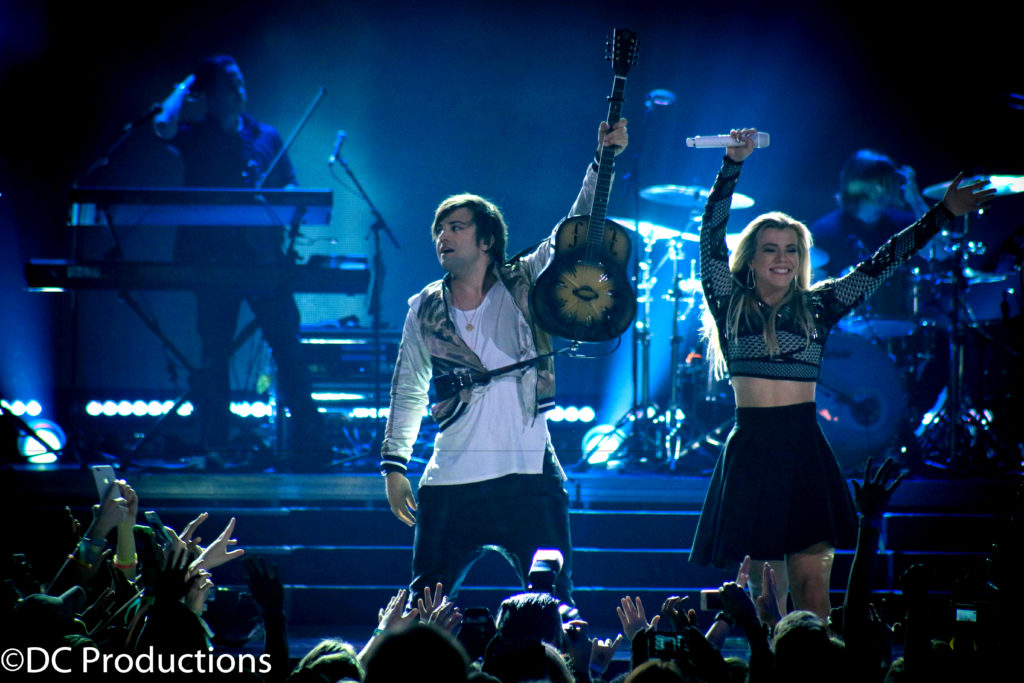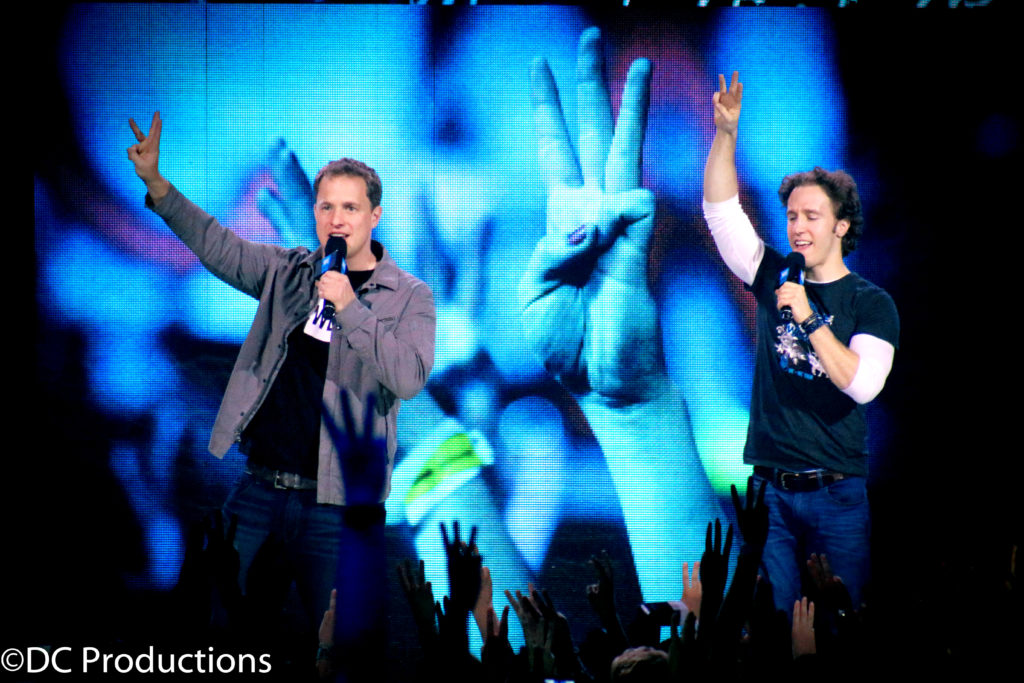 Comments
comments