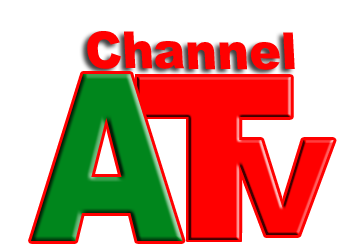 Channel A TV gives local artists an opportunity to present their work effectively, initiate contact from peer to peer and from artist to curator, and offer many new networking possibilities as well as dynamic search features by Joining this growing community and network!. We are proud to support local artists! Periodically, we showcase their music as a means to promote them. We invite them to talk shows as way to expose them to the media.  If you are an artist, be sure to like us on Face book, follow us on Twitter and sign up for our email updates so that you can keep in tune with any updates.
Jon Etiquette – I Don't Wanna Wake Up (Making of the Video)
Davies Chirwa with The EriAm Sisters
CHANNEL A TV has been working with the EriAm Sisters since their feature during the  BLACK HISTORY MONTH CELEBRATION,  a program producer by DAVIES CHIRWA for the U.S Armed Forces at Folt Lewis McCord Joint Forces Base. Most recently, The EriAm Sisters worked with CHANNEL A TV along side ESPEN at The University of Washington during the Husky game vs WASU.
For the last few years, Haben, Salina and Lianda have wowed crowds with their stage presence and extraordinary performances
across the nation. EriAm's fan-base is rapidly growing and has viewed their recorded performances and profile over 5,000,000
times on the popular YouTube.com and Myspace.com websites. They appeared on National TV, radio, magazines and have
performed in various celebrity events, including a VIP event at the Disney World. The talented trio have received a KEY TO THE
CITY of Renton as recognition of their extraordinary talent and musical contribution in the Community.
Davies Chirwa interviews Lady A
 Barbie Anaka Live at The Triple Door
Artist: BARBIE ANAKA
Song: SPEECHLESS
Video Director/ Producer: DAVIES CHIRWA

A clear, fresh voice:  smooth jazz, seductive soul, sophisticated songwriting, deep emotions and pure pop perfection…that's the sound of Barbie Anaka, northwest contemporary vocalist, songwriter, pianist, producer, and music educator.  A mix of eclectic influences; artists like: Nancy Wilson, Dianne Reeves, Sade and Prince; her style blends meaningful lyrics, solid grooves and catchy melodies.  Rave reviews at radio, television and print media say she's one to watch in the national music scene.  Seattle radio host Cedric James of KWJZ-FM, 98.9 "Smooth Jazz" states, "Barbie Anaka is a jazz vocalist well on her way to earning national recognition." Los Angeles' New Music Weekly magazine writes, "Were we ever impressed… this artist combines brains with beauty… and has excellent material that is very radio ready."
Above, CHANNEL A TV Director Davies Chirwa interviews Barbie Anaka a Professional Jazz Artist based in Seattle.
PHILA SWAGADON and LYDIA SABANE
LYDIA SABANE interviews with CV TV
CRYSTAL BROWN interviews MINA KBJ (Futi Na Futi Entertainment)
ETIQUETTE Live at CHANNEL A TV Studios
ROCKY SANDOVAL Live at The Tacoma TEMPLE THEATER
LYDIA SABANE Drop for DRC CONGO