Welcome to WE
CHANNEL A TV has been involved with WE DAY since it's Seattle debut in 2014. We have been honored to work with Students by involving them in our community service projects through specialized mentorship.
What is WE?
WE is a movement that brings people together and gives them the tools to change the world. Get involved with your family, school, company or as an individual. Making doing good, doable.
Me into WE
We are a movement comprised of individuals with unique gifts, talents and contributions. Together, we are powerful beyond measure, knowing that our strength lies in the uniqueness of us. However, the movement isn't complete without you. We are capable of doing more together than any one of us could do alone.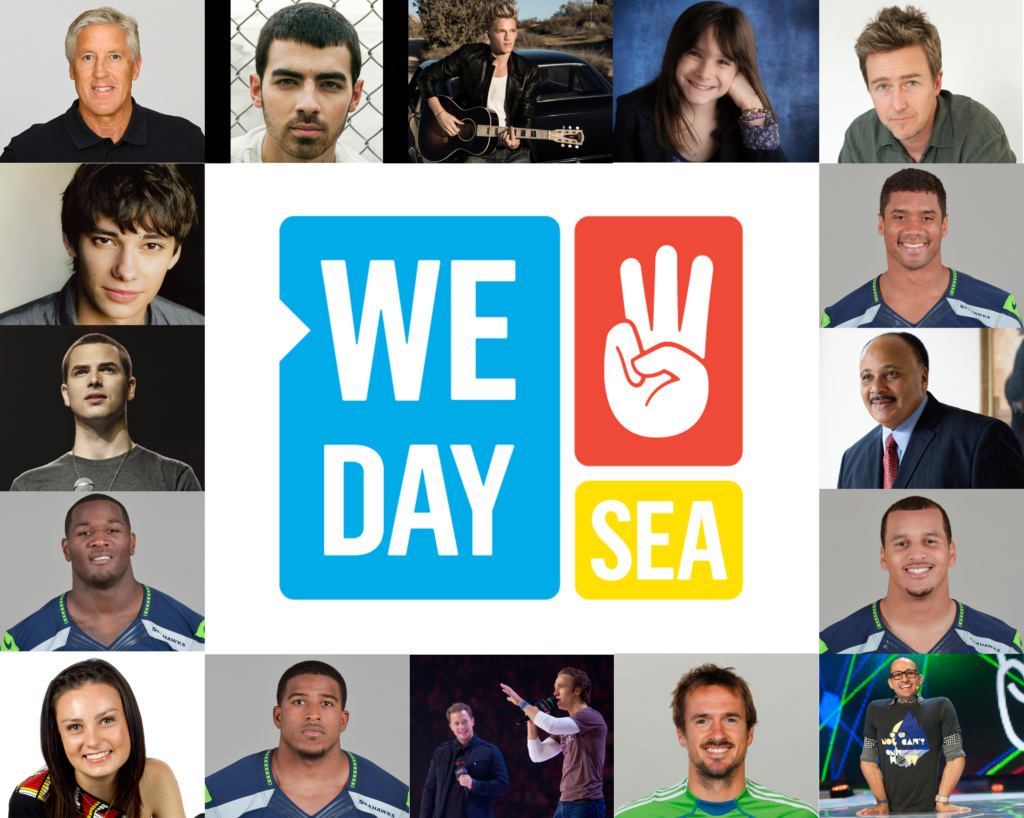 Beliefs
Our five beliefs form the foundation of the WE Movement. They guide us in the work we do at home and around the world, together. As the WE Movement continues to grow, these are the standards and principles we will all aim for. With the highest standards, we will make the greatest change.
We Are Stronger Together
WE is a movement that brings people together and gives them the tools to change the world. Today, we are millions of passionate youth, women and men working together to shift the world from "me" to "we." Find out how the WE Movement works.
Empowering a generation of change-makers
WE Day is an unparalleled celebration of young people committed to making a difference. WE Schools is the yearlong program that nurtures compassion in young people and gives them the tools to create change in their local and global communities. Together they offer people the tools and inspiration to take social action, empower others and transform lives – including their own.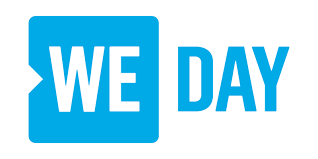 What is WE DAY?
You can't buy a ticket to WE Day. Students earn their way by taking one local and one global action through WE Schools, our yearlong educational program that engages and empowers young people to become compassionate leaders and active citizens. Some students collect food for homeless shelters. Others raise money to build classrooms overseas. Every young person makes their own journey to WE Day, but together, they discover their power to change the world.
Not part of a WE School? No problem! Get the WE Day app to log your volunteer hours. Every hour tracked counts towards a ballot for a chance to earn your way to a WE Day event near you. The more hours you log, the better your chances of earning your way to WE Day!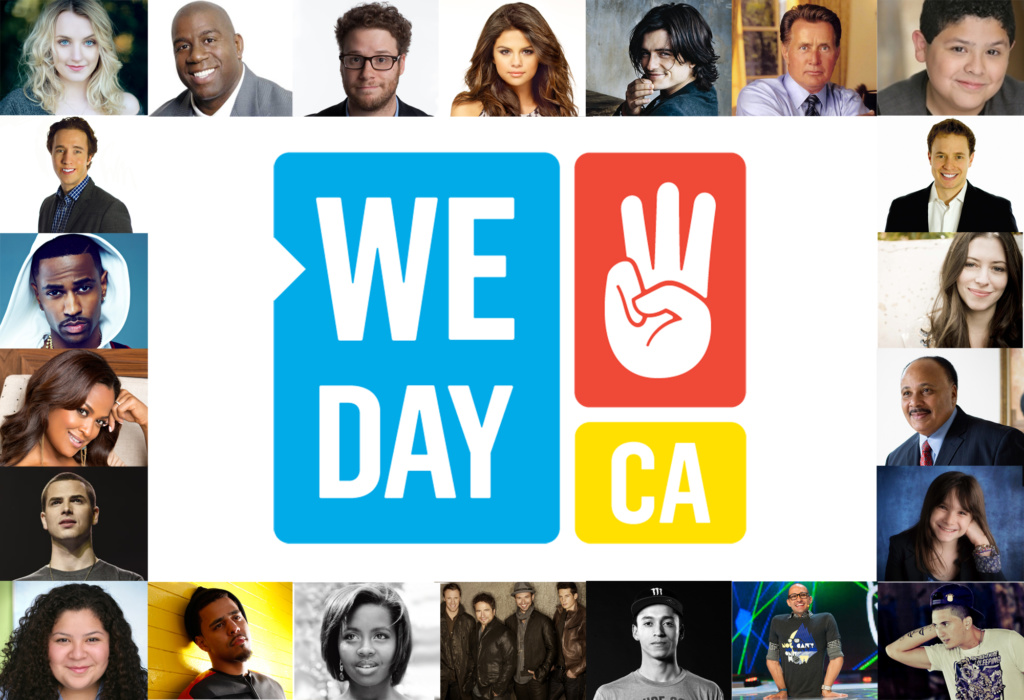 WE Schools: change-makers in action
WE Schools is our educational program that challenges young people to lead with the conviction that together, we can transform lives locally and globally.
The program helps young people understand how to step up and make a difference in their neighborhood and world at large, and provides them with the tools to take action and connect with other like-minded change-makers.
WE Schools combines unique curriculum, educational resources and action campaigns, and inspires students to identify the issues that spark their passion and create the change they want to see in the world. By taking action on one local and one global issue, students develop leadership skills needed to succeed academically, in the workplace and as active citizens.
WE Day: an unparalleled event
WE Day is the manifestation of the WE movement, an ocean of people coming together to create impact. Standing in a stadium full of change-makers will reaffirm your belief that a better world is possible.
WE Day brings world-renowned speakers and A-list performers together with tens of thousands of young people to celebrate their contributions and kick-start another year of inspiration.
Beginning as a single event nearly ten years ago, WE Day has evolved into a series of 19 stadium-sized events held across the United States, Canada, the UK and the Caribbean. This past year, 200,000 students attended WE Day and left inspired to create change both locally and globally.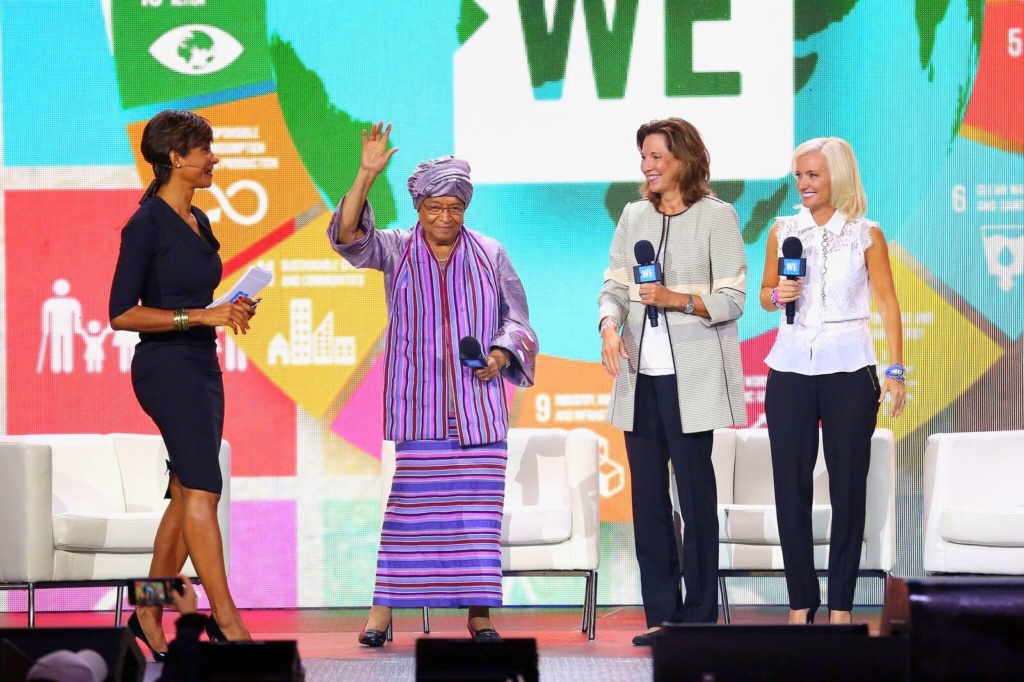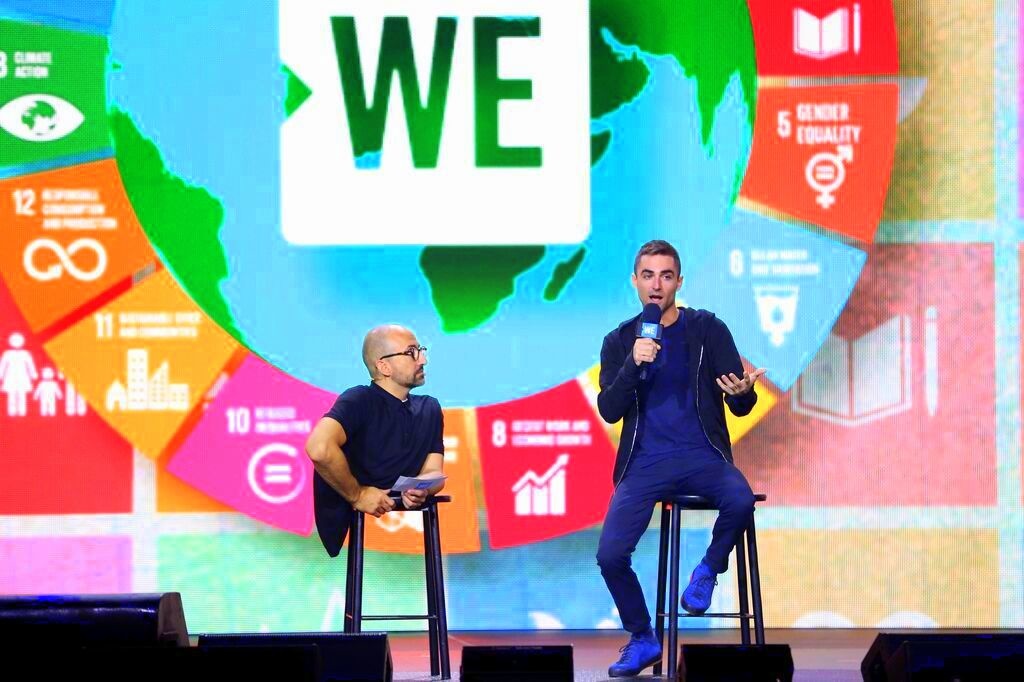 WE supports other charitable organizations
We honor the work of philanthropic organizations and the young people who actively support them.
These are among the top 50 organizations supported by young people as tracked by WE Schools and Mission Measurement, 2014-2015:
Sharelife
Chalice
SickKids
Terry Fox Foundation
CHEO (Ottawa Children's Hospital)
United Way
Covenant House
UNICEF
Salvation Army
St. Vincent De Paul Society
Red Cross
Winnipeg Harvest
Canadian Cancer Society
Daily Bread Food Bank
Siloam Mission
World Vision
Second Harvest Food Bank
Pink Shirt Day
Mustard Seed
Plan Canada
World Wildlife Fund
Good Shepherd Centre
Samaritan's Purse
Malala Fund
Zinc Saves Lives
Shepherds of Good Hope
David Suzuki Foundation
Development and Peace