Directed By: Davies Chirwa
AVP Volleyball, IMG and the City of Manhattan Beach honored the 2015 Manhattan Beach Open winners with an unveiling of the 2015 winner's plaques on the Manhattan Beach Pier. 2016 marked the 57th Annual Manhattan Beach Open.  AVP was Established in 1983. The AVP (Association of Volleyball Professionals) makes produces, markets and distributes volleyball events worldwide, including the popular AVP Pro Beach Volleyball Tour. While promoting family-oriented events and supporting a healthy lifestyle, the AVP is best known for its world-class athletes, who have won numerous Gold, Silver and Bronze medals in the Olympic games. The AVP headquarters are in Newport Beach, California.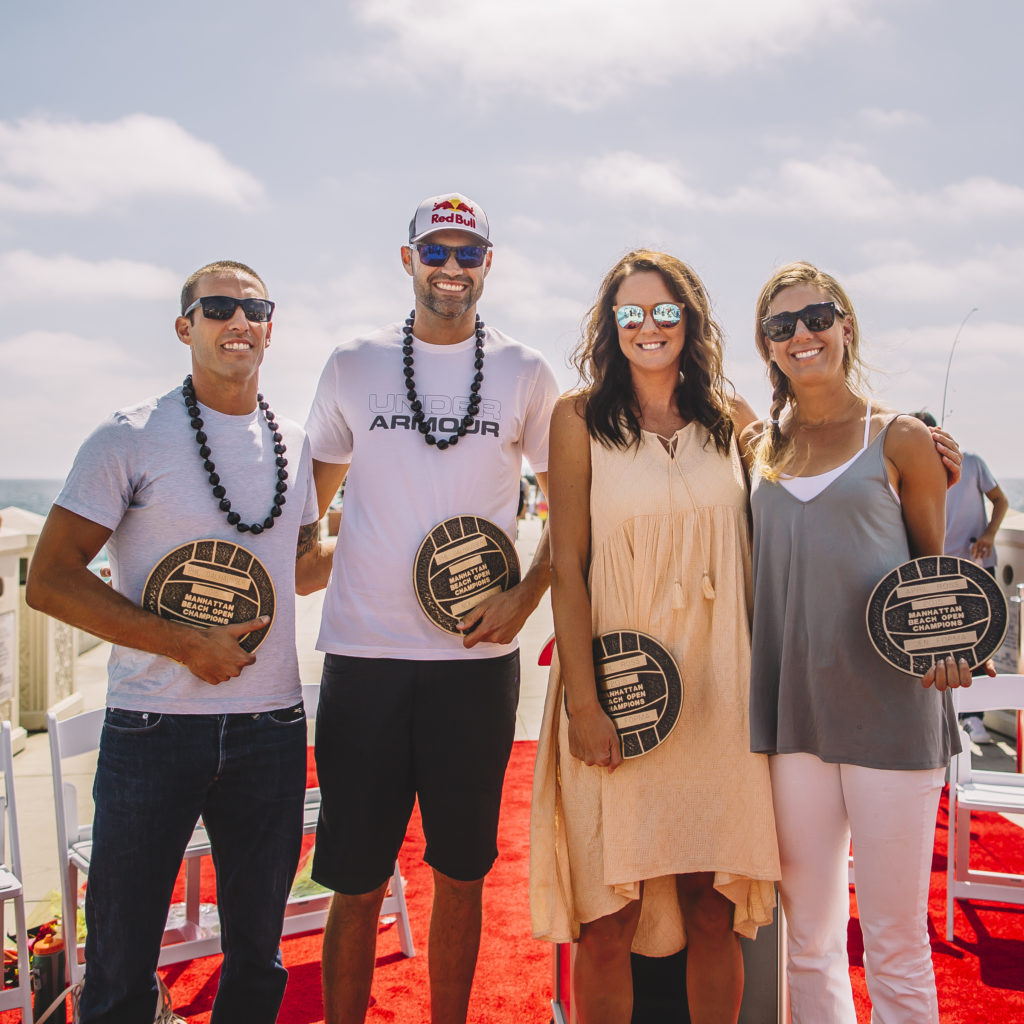 The ceremony featured the following players:
Phil Dalhausser & Nick Lucena, 2015 MBO Men's Winners
Jennifer Fopma & April Ross, 2015 MBO Women's Winners
Tony D'Errico, Manhattan Beach Mayor
James Leitz, IMG
Donald Sun & Mark Schuermann, AVP
Other local dignitaries and volleyball community members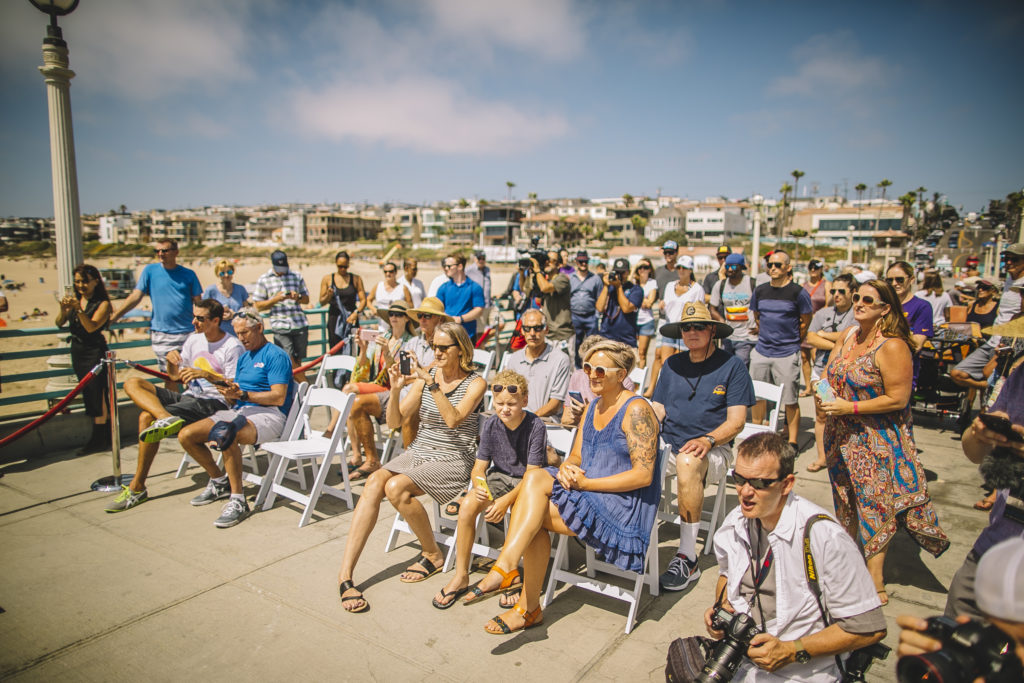 The 57th Annual AVP Manhattan Beach Open got underway Thursday with men's and women's open Qualifying action throughout the day with teams fighting for coveted spots in the Main Draw. Play in the 32-team, double-elimination Main-Draw tournament begins Friday at 8 a.m. and runs through Sunday's finals at the historic Manhattan Beach Pier.
In addition to some of the day's phenomenal qualifying action that saw 16 teams (eight per gender) advance to tomorrow's Main Draw, the City of Manhattan Beach and the AVP honored the 2015 AVP Manhattan Beach Open winners today with an unveiling of the 2015 winner's plaques on the Manhattan Beach Pier. In a ceremony filled with congratulatory remarks, the city of Manhattan Beach, the AVP and our four winners were honored and humbled to be a part of such a celebrated tournament.
"Beach volleyball isn't just a sport in Manhattan beach," said Mayor of Manhattan Beach Tony D'Errico. "It's a way of life." "This is the most prestigious event in the world," said Donald Sun, Managing Partner of the AVP. "Thank you very much to the city of Manhattan Beach for hosting us and we hope to be here for many many more years to come."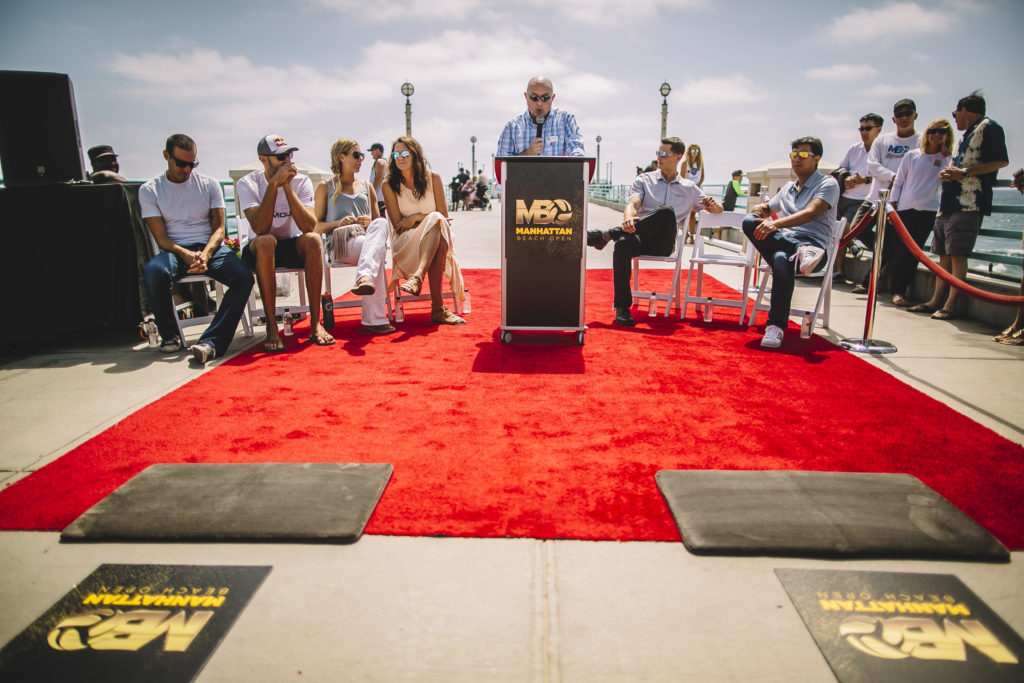 "I got to walk through the hallway of champions today and my heart skipped a beat when I saw my name on that wall," said defending MBO champion Jennifer Fopma. "Thank you to the city of Manhattan Beach, the AVP and IMG for continuing to host this tournament each year."
"Thank you all for being here. Your support means the world to me," said Olympic silver medalist April Ross. "I'm excited to have my name on the wall again."
"It's really just an honor to play in the Manhattan Beach Open and to win a few here and there is just an amazing thing," said Olympic gold medalist Phil Dalhausser. "I just want to thank the AVP for continuing to have this tournament. Hopefully we can keep it going in Rio and come home with a gold."
"I'm very grateful and humbled to be here amongst some of these great names," said 2016 Olympian Nick Lucena.
Scheduled players for the Main Draw on Friday include three of the four teams representing the red, white and blue in the 2016 Rio de Janeiro Olympics – Lauren Fendrick/Brooke Sweat, Olympic gold medalist Phil Dalhausser/Nick Lucena and Jake Gibb/Casey Patterson; as well as top ranked players in the nation including brothers Taylor and Trevor Crabb, Tri Bourne and John Hyden, Lane Carico and Summer Ross, and Emily Day and Brittany Hochevar.