Larry Fitzgerald, Eli Manning, Greg Olsen Named Finalists for Walter Payton NFL Man of the Year Award Presented by Nationwide
LARRY FITZGERALD, ELI MANNING, GREG OLSEN
NAMED FINALISTS FOR WALTER PAYTON NFL MAN OF THE YEAR AWARD PRESENTED BY NATIONWIDE
— Winner to be Revealed at NFL Honors the Night Before Super Bowl LI —
Arizona Cardinals wide receiver LARRY FITZGERALD, New York Giants quarterback ELI MANNING and Carolina Panthers tight end GREG OLSEN are the three finalists for the Walter Payton NFL Man of the Year Award presented by Nationwide, the NFL announced today.
The winner will be announced in Houston at NFL Honors, a two-hour primetime awards special airing nationally on Feb. 4, the night before Super Bowl LI, from 8-10 p.m. ET/PT on FOX.
"Larry, Eli and Greg are not only top-tier athletes, but also men of great character, integrity and generosity of spirit. Their passion for community and helping others is having a positive impact on countless individuals and communities, and it's something we should all celebrate" said NFL Commissioner ROGER GOODELL. "We commend these impressive men for setting the standard for NFL players and athletes nationwide."
A total of $1 million will be donated in the name of the 2016 Walter Payton NFL Man of the Year, with $500,000 going to a charity of his choice and $500,000 supporting the expansion of Character Playbook across all NFL markets. The two runners-up will each receive a $125,000 donation to the charity of their choice and a $125,000 donation in their names to expand Character Playbook. The other 29 team finalists received a $50,000 donation to both a charity of their choice and to expand Character Playbook. Donations are courtesy of the NFL Foundation, Nationwide and United Way Worldwide.
The Walter Payton NFL Man of the Year finalists and overall winner are selected by an elite panel of individuals comprised of:
NFL Commissioner ROGER GOODELL
2015 Man of the Year ANQUAN BOLDIN
USA Today writer CHRISTINE BRENNAN
NFL Senior Vice President of Social Responsibility ANNA ISAACSON
MMQB writer PETER KING
President of the Walter and Connie Payton Foundation and wife of the late Walter Payton CONNIE PAYTON
2006 Man of the Year LADAINIAN TOMLINSON
Presenting sponsor Nationwide CMO TERRANCE WILLIAMS
United Way Worldwide CEO BRIAN GALLAGHER
One representative each from NFL broadcast partners CBS, ESPN, FOX, and NBC
Below is a brief overview on the three finalists. To read their full nominations or to learn more about all 32 team nominees, visit nfl.com/manoftheyear.
LARRY FITZGERALD (Arizona Cardinals)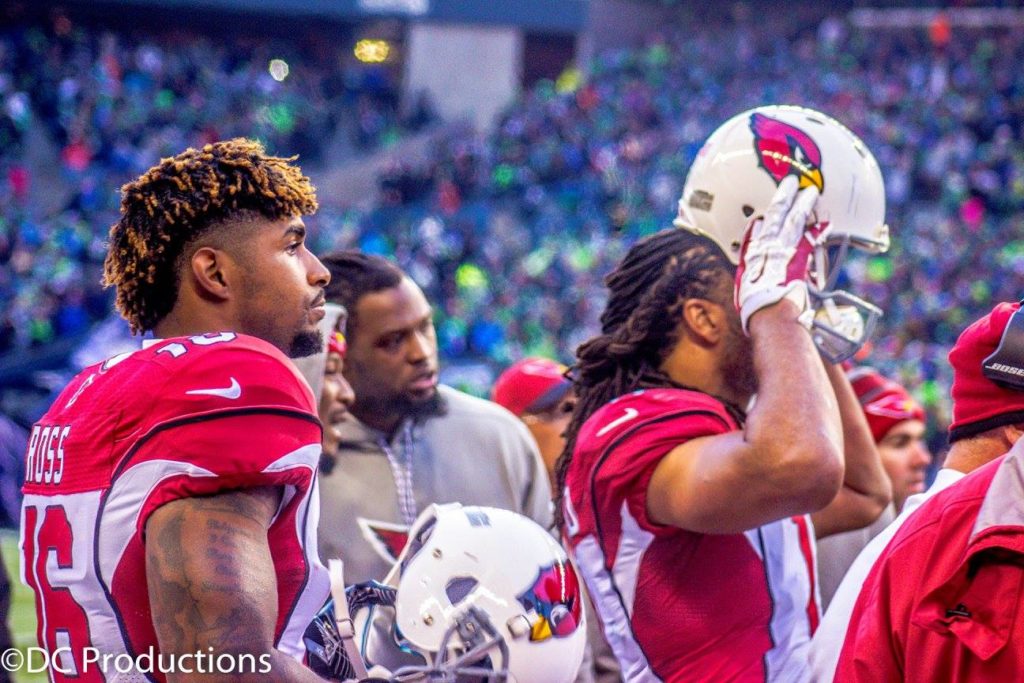 Larry Fitzgerald understands the responsibility that comes with being a professional athlete and uses his platform to give back to the community. Continuing a family legacy, Fitzgerald's charitable work keeps him grounded and in touch with his roots. He looks for ways to increase the impact of his charitable work by teaming with others in Arizona and Minnesota.
Fitzgerald's foundation, The Larry Fitzgerald First Down Fund, has provided grants of more than $1 million to promote reading and technology access for students K-12 and to support efforts to prevent and cure breast cancer and support breast cancer survivors. Fitzgerald has also teamed with national and international charities to serve as a volunteer to promote vision care for children, to fit people around the world with hearing aids and to visit countries in Africa to promote economic development.
Since being drafted by the Cardinals third overall in the 2004 Draft, Larry Fitzgerald has been a leader on and off the field. Since 2004, Fitzgerald leads the NFL in receptions (1,125) and receiving yards (14,389) and has 104 career touchdowns.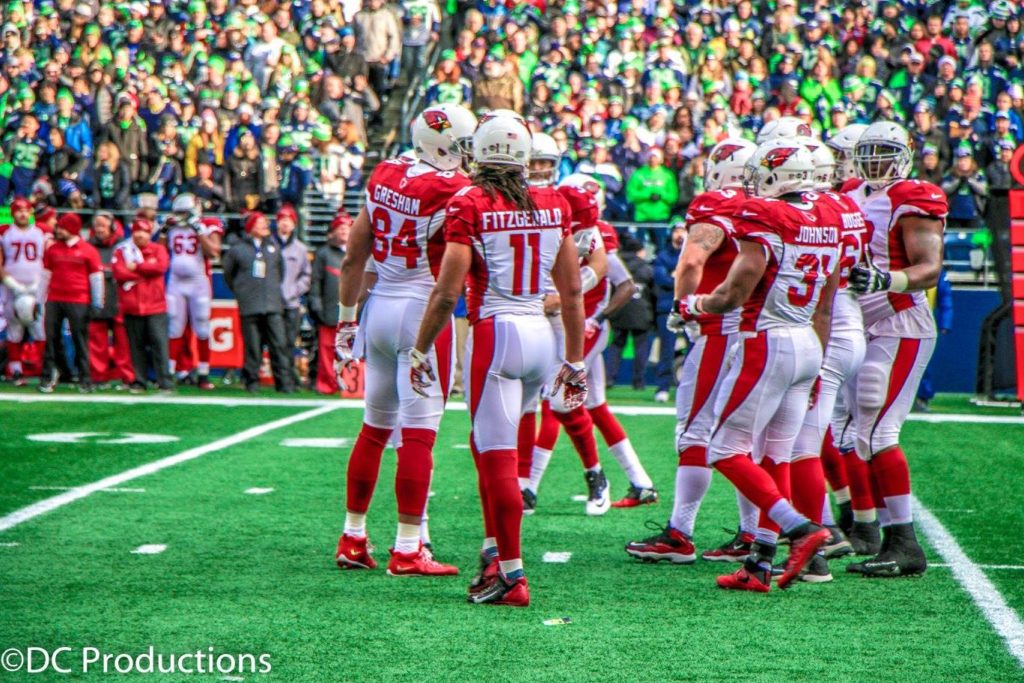 ELI MANNING (New York Giants)
A father of three daughters, Eli Manning is a fervent champion for causes involving children. He has served as the Chair of the New York March for Babies for the past seven years, helping raise over $25 million since. Manning also spearheads "Tackle Kids' Cancer," an initiative with Hackensack University Medical Center. Prior to kicking off an extensive media campaign to raise awareness of this cause, Manning spent time with patients and doctors at the hospital's pediatric cancer center, learning more about the greatest needs in cancer research.
Dismayed by the existence of only one children's hospital in Mississippi, Manning and his wife founded the Eli and Abby Manning Children's Clinics in 2007, kicking off a five-year fundraising campaign that raised close to $3 million. Building on that accomplishment and model, they also established the University of Mississippi Medical Center Manning Family Fund, which raised nearly $1.5 million in its first year.
A two-time Super Bowl champion and two-time Super Bowl MVP, former No. 1 overall pick Eli Manning has spent the entirety of his 13-year NFL career at the helm of the New York Giants. He holds numerous team records, including passing touchdowns, pass completions and passing yards, and also currently has 199 consecutive regular-season starts, most among active players.
GREG OLSEN (Carolina Panthers)
In 2009, after watching his mother tackle and survive breast cancer, Olsen founded Receptions for Research: The Greg Olsen Foundation. Greg's mission through the foundation is to ensure that everyone has a "second chance at life," like his mother. The foundation's Receiving Hope program focuses on cancer research, support and education programming. The program has distributed over $520,000 to six hospitals and foundations since 2009,
In early 2013, Olsen and his wife Kara founded the HEARTest Yard Fund after a routine examination of their unborn son, T.J., revealed the infant had Hypoplastic Left Heart Syndrome (HLHS), a congenital defect marked by an underdeveloped left ventricle and aorta. The HEARTest Yard Fund is a family service program administered in conjunction with Levine Children's Hospital in Charlotte. Since its inception, the fund has distributed nearly $1.25 million to support families' of babies affected by congenital heart disease.
On the field, Greg Olsen is one of the Carolina Panthers' best receivers. A four-time team captain and three-time Pro Bowler, Olsen ranks in the top 10 all-time among NFL tight ends in receptions (622) and receiving yards (7,365) and is approaching the top 10 in receiving touchdowns (52).