CHANNEL A TV EXECUTIVE AFFILIATES & BOARD MEMBERS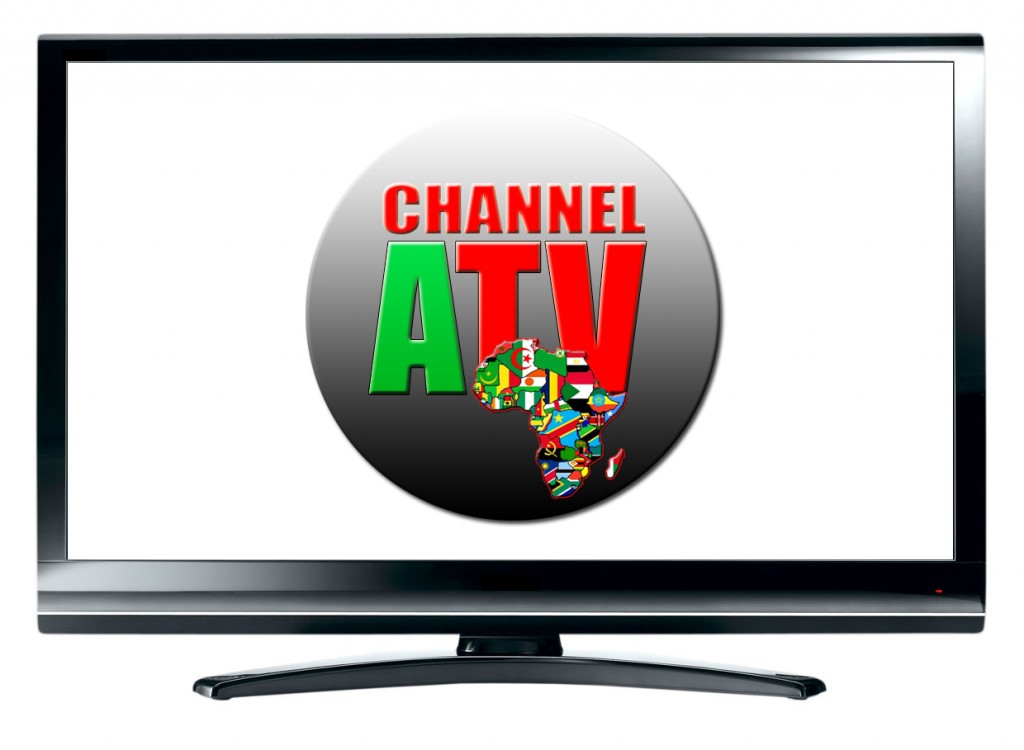 EXECUTIVE AFFILIATE MEMBERS & BOARD MEMBERS

DAVIES CHIRWA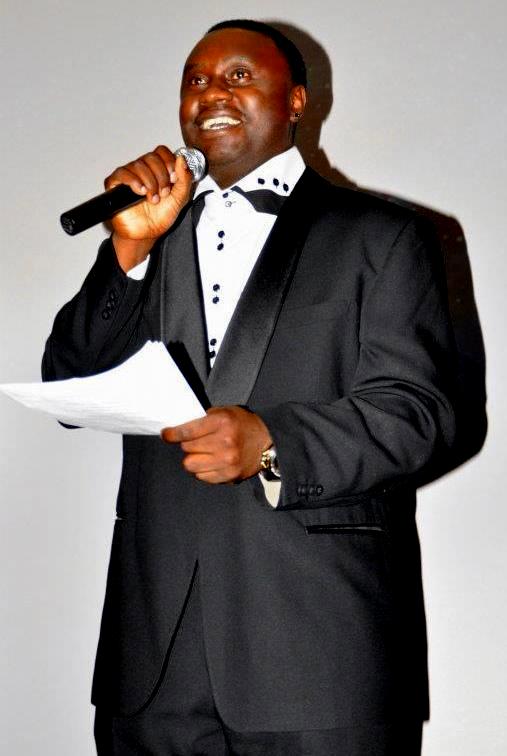 DAVIES CHIRWA BIOGRAPHY
DAVIES CHIRWA is referred to by many as a visionary of entrepreneurship and a global ambassador for human empowerment. He is the President and Founder of CHANNEL A TV, a Community Service-based None Profit Organization recognized for helping individuals and small Organizations with Media Project initiative implementation and Management through Professional Media Technology. Prior to launching Channel A TV (Channel African Television), Davies premiered DC PRODUCTIONS in 2010, a Company which specializes in massive event Productions, Video & TV Productions including Computer Networking Installations.
The combination of his African heritage and a humble beginning in the Pacific Northwest State of Washington, has given Davies many diverse influences which are clearly reflected in his commitment to serve his local and international communities to highest degree. Davies offers his clients benefit of more than 10 years experience of international and Corporate America academy enterprise and Governmental institutions specialization, where he has been instrumental in community development and implementation of numerous technology-focused project portals through community Service. His dedication to his work speaks for itself and insight within the industry complements his technical background in Computer Hardware Technology.
Despite many obstacles, Davies has risen above his challenges to gain high quality leadership skills, technical expertise, business acumen as an entrepreneur and a mentor to the younger generations in his community. When asked about the highlight of his life, Davies referred to his recent credentials  from the U.S Department of State to represent his community during the U.S – Africa Leaders Summit in Washington DC, as a once in a lifetime opportunity. During the summit, he directed and Produced TV documentaries for President Obama, Secretary of State John Kerry as well as many Presidents from Africa and other high ranking Government Officials who were featured at the White House. Davies has also been invited to Direct and Produce Programs for many prestigious events such as The United Nation Summit, NFL Super bowl XLVIII/ XLIX/50, U.S National Soccer for FIFA World Cup, The African Goodwill Awards, President Obama's Seattle Seahawks invitation to the White House and other international documentaries.
Over a period of time, Davies has worked with various Government and elected officials including Senator Bob Hasegawa, Senator Joe Fain, Kent Mayor Suzette Cooke, SeaTac Deputy Mayor Mia Gregerson, Renton Councilmember Greg Taylor, Mayor Tony Anderson, African Woman of the Year Justina Mutale, Activist Gwen Allen, Humanitarian Denise Obrien, Miss Black Washington De'Vaughnn Williams, Mrs. Washington Jessica Riggs, Miss America Nina Davuluri and TV & Radio Personality Tony Benton. From Fashion, Music & the Entertainment world, Davies has worked with numerous celebrities such as Sean Paul, BlackStreet, Mavado, 112, Beanieman, R-Kelly, NEXT, I-Octane, Ginuwine, Bow Wow, Khago, Jagged Edge, Color Me Badd, Lil Wayne, Sir Mix A lot, Silk, Rosette Luv, Shai, Ludacris, Dwele, Waka Flocka, New Editions, E-40, H-Town, Adina Howard, Jon B, Ardie Cuban, Lady A, Barbie Anaka, Jose Chameleon, Eddy Kenzo, Dandy Krazy, Bebe Cool, Bobi Wine, K'millian, Heyden Adama, Radio & Weasel, Zani, Taash, Melodie D'amour,  Penzi Amani Jon Etiquette,  Kutt 'N' Up, plus many renowned fashion designers.
In his role as a Celebrity Film Director, Producer and Media Technology Entrepreneur, Davies has consistently delivered value to business associates and high-end clients. Through synthesis of disparate Live streaming television coverage of major Sports documentaries for The NBA NFL, FIFA, US Soccer and the Seattle Seahawks, Davies has consistently delivered quality programs to the benefit of many. He has also professionally directed and produced documentaries for top athletes such as Richard Sherman, Russell Wilson, Deion Sanders, Danielle Pelham, Bobby Wagner, Doug Baldwin, , Michael Irvin, Marcus Trufant, Sydney Leroux plus more.  His other experiences and expertise include youth mentorship programs, advocacy for equity and social justice awareness, coaching, branding and Production of major community events like the glamorous annual Northwest African Queen Pageant.
Davies is a recipient of many tangible awards including one from the Commander of the 17th FA Brigade, Colonel Ken Kamper of the U.S Army for successful productions of the annual "Black History Month Celebration" for the U.S Military Services at the McCord Joint Army Base in Washington. Through Channel A TV, Davies continues to solidify his dynamic crafts and leadership skills by creating a platform of technological tools as a resources for business profile development, image consultancy and strategic branding. His passion stirs a vision of bringing attention to global challenges such as Equity & Social Justice campaign, Malaria Awareness Projects, HIV/ Aids and several Youth Mentor-ship initiatives within his community and beyond. Davies Chirwa serves on multiple boards of Directors and supports other non-profit Organizations including Channel A TV, "I CAN" Community Development Foundation, Empowered to Empower You, Kent Black Action Commission and Yes Youth & Women Can in Africa.
GREG TAYLOR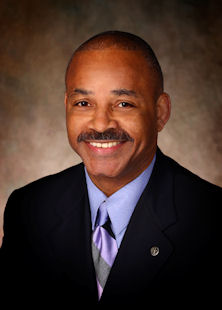 Greg Taylor has established a reliable track record in the community as a civic leader, community enrichment strategist and public relations executive. During the past 17 years, he has provided leadership in the mortgage industry as President of The Advanced Mortgage Group, Inc. Greg provided customer and mortgage services to hundreds of homebuyers with innovation, competitiveness, and integrity – achieving a high level of customer satisfaction. As Branch Manager of Windermere Mortgage Services, Greg continued to offer the highest measure of mortgage programs and customer service in the industry.
In 2007, Greg was elected to the Renton City Council to provide visionary leadership in a community facing mounting challenges and opportunities. In this role Greg is Chairman for the Utilities Committee, Vice Chair for the Finance Committee, a member of the Community Services Committee, and has served on the Transportation, Public Safety and Planning and Development Committees as well.
Regionally, Greg represents Renton as the Suburban Cities Association's Representative for The Committee to End Homelessness Governing Board, Representative for The Domestic Violence Initiative  and Alternate Representative for  The Emergency Management Advisory Council, Associated Washington Cities Healthy & Safe Communities Legislative Subcommittee member.
Greg is past Chairman of the Renton Chamber of Commerce, a Renton Rotary Club member, Community in Schools Advisory Board member, Renton Rotary Salvation Army Advisory Board member, Renton Historical Society Capital Campaign Planning Committee, Earlington Hill Neighborhood Association member, and has served as Chairman for the Renton Rotary Salvation Army Food Bank Fundraising Committee, City of Renton Planning Commission and as former  Renton Blue Ribbon Councilember.
Councilmember Taylor has served on the city council for the past 3 years and believes in Renton's bright future. "I am interested in continuing our efforts to promote and foster Renton as an economic corridor in the region as well as a great place to live!" As Renton continues to create, attract and seek out new emerging opportunities for growth and economic development, continued focus and attention on crime reduction in our neighborhoods, parks, school grounds, and business districts must remain a top priority! "All citizens should be able to work, shop, go to school and come home to communities in which they feel safe to raise their families"
Greg, his wife Sandra, and daughter Rachel have lived in their Earlington Hill neighborhood home for the past 14 years. Greg has two adult children Rashida, and Gregory Jr.
Greg Taylor (Recipient of The 2012 Human Services & Equity Award for an Individual)
In order to address racial disproportionality in our region, Renton City Councilmember Greg Taylor has actively engaged new community members in the political process, building bridges to the unconnected and listening carefully to learn about their hopes and interests. In working on local and regional issues, he draws attention to the great assets in our communities.
GWEN ALLEN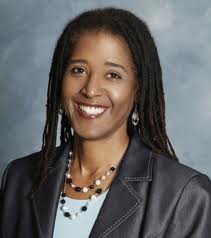 Gwendolyn Cynthia Allen was born and raised in Leesburg, Florida by her parents, family-members, neighbors and friends in 1952.  She attended Dabney Elementary for 6 years.  She went on to the only Black/Negro High School in town, Carver Heights High from 1965-68.  In 1968-1970 Gwen was forced, by the new system of integration, to attend Leesburg Senior High School,  and was required, by law, to leave all thoughts and customs from the Negro school behind and take on all the "white" traditions, symbols, activities, teachers and everything that belong to the "white High School" and just get along.  Well, you can imagine, if you know Gwen at all, that this mindset did not sit well with her and still doesn't to this day.  The hurt and the utter lack of caring to uproot the students from everything familiar, without any preparation or awareness of the forced agendas which she and her classmates had to endure, in order to "get along" in the city during the times of change in the country.  Tensions caused by the unfamiliar were the challenge to overcome them and help find a "happy medium".  She graduated in 1970 and went on to Southern University in Baton Rouge and reclaimed her identity as a strong, beautiful, creative, caring and successful Black woman.  Ready to meet the new opportunities head on!
Her occupational  and life career has included being a mother, a wife, a good sister, a cashier, a meat-wrapper, a salesperson of varied products and services, a category manager of two departments for a retail grocery distributor, a juvenile counselor, an Ambassador for the Chamber, a Board of Director member, a leader in her church, a community organizer and Executive Director, and now a business owner.
Since the day Gwen Allen-Carston joined the chamber, her enthusiasm and zest for life shows up while she is helping business owners, recognize that they have options when they have need of solutions for their Merchant Services needs. Gwen is an Agent/Broker for Agent Alliance Group, helping folks to do better business and grow. Believe it or not, due to the rates and fees in the credit/debit card industry not being regulated, you CAN get services, rates and fees which reflect fairness and good business practice. Gwen is fair and flexible and can accommodate the needs of small, medium and large corporate entities. Gwen is local to Kent, but her accounts take her around the country….she can work with owners in other states who have been referred to her thru her various network groups and friends. Gwen is looking forward to adding more non-profit accounts to her portfolio, who are interested in membership fees, dues and other payments being transacted by credit or debit cards. One of her many ways of giving back, by drastically reducing costs and fees, by setting the account at her costs, and no more.
As a resident of Washington state, for over 40 years, Gwen has built a life with her husband Charles here in Kent, up on East Hill for a bit over 7 years now. Due to her desire to leave Kent in a better state than what she found it, Gwen is honored to have served as a Board of Director and Membership Chair for Kent Chamber, over the last 3 years. She serves on the Membership Committee; she participates with our Business Services Events, as an Ambassador and cheerleader for the chamber! Gwen would proudly tell you that the best business decision she made was to become a member of the chamber. Being in the midst of great people, learning and growing professionally, is a great way to be that one thing that most people will shy away from….she is a role-model. And, as a direct result of her growth and need to "do" more, Gwen ran for City Council of Kent in our past Primary election! She lost out, but boy was she a winner in so many other ways!
Gwen loves sports, especially basketball on any level! She has even taken a liking to hockey, thanks to the Thunderbirds and networking with new members in the suite for Kent Chamber members and other guests, at ShoWare. She enjoys spending time with her grandchildren, and now, her 4year old great-granddaughter, Cynaii.
One of her greatest desires and vision for her future is to be the owner of a Trucking Company to accommodate delivery of supplies and products around the country, and right here in Kent. Gwen's motto for life is, thanks to Winston Churchill,is: "Never, never, never give up."
To that end, Gwen recently ran for Position #5 on the city council of Kent.  This was her very first attempt at anything "political".  Her caring and concern that there was not any representation, physically, on the council which looked like or was African American, Black, Asian, Hispanic or any other person of color on the council led her to take the challenge and the opportunity to effect a change.  The city of Kent needs more than the status quo of total "white/Caucasian" governance of our city, where nowadays the minority is the majority, here in Kent.  The adventure during the campaign season, gave her better insight into some areas where only the privileged few could hear and see some of the decision making processes and outcomes of the governance, which most times resulted in the majority of the our citizens not knowing what has happened until it was too late to do anything about it. Gwen's mission was to get to the tables and engage and become a part of the conversations and be a part of the solutions which needed to follow for the sake of the people. Her 1985 votes require her to keep moving forward and being the voice for the people, for as long as they need and encourage her to do so.
Gwen and her husband Charles Carston are new owners of C&G Hair and Beauty Supply on East Hill in Kent.  They are looking forward to the world coming thru the door, every single day and serving them is a high priority!  They are grateful for the ribbon cutting, hosted by them and the Kent Chamber members.  Senator Joe Fain and Representative Tina Orwall were available and made a point of being a part of the celebration as C&G is welcomed to the neighborhood.
C&G will become a Business Incubator for others who have a vision and want to succeed at business and life management and skills.  Gwen and Charles are extending their blessing to like-minded and willing folks who value support, caring and professionalism, in all that we do and offer to the public.  Our business neighbors are wonderful and we support each other' s business.
TONY BENTON
Tony B. is heard over the airwaves on several different radio stations in the Seattle-Tacoma region. Whether he is hosting community affairs shows, like KUBE 93's "StreetBeat," or covering sports topics on SportsRadio KJR AM's "Get in the Game," Tony's shows are known for being open, honest and thought-provoking.
After graduating from Seattle 's Franklin High School , Tony attended the University of Washington , with a major in communications. He has received several awards for his contributions to music, youth and community organizations in addition to serving on boards of organizations such as Thrive by Five, Seattle Public High Schools Radio/TV Advisory Committee and the Northwest chapter of NARAS, the National Academy of recording Arts and Sciences.
As the founder and CEO of MUSICA Entertainment, LLC, Tony produces an annual music festival showcasing the Northwest's emerging hip hop scene. He is also creator of the Call to Conscience Black History Month Essay Writing Challenge and producer of the 2006 and 2007 Call to Conscience Black History Month Celebrations in Tacoma , WA.
Tony B. is dedicated to being a positive role model, as well as an active member of, the Puget Sound community. He believes in promoting positive changes in the community through an understanding of music and culture.
JESSICA RIGGS (MRS. WASHINGTON-2012)
Jessica Riggs-Hello! My name is Jessica Riggs, and I am happily married to my high school sweetheart Mark Riggs. We have two amazing children Teague and Avery.
I am probably the most glamorous massage therapist you will ever meet! I run my own LMP business Healing Kneads Massage Therapy. I have a heart for the Lord and adore my church. I play softball, ride bikes, and absolutely love to travel. I thrive on new experiences and different cultures. I am heavily involved in my community and hope that I can inspire others to get out and do more in their lives. I am passionate about the "Massage On A Mission" Program and donate my time to helping people in need.
(Website: www.jessicariggsmrswa.com)
BISHOP GEORGE K. MAMBWE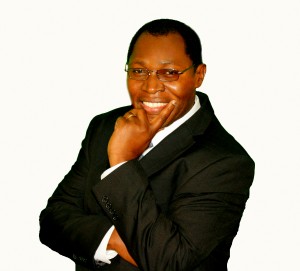 Mambwe G. Kafwimbi is a focused objective, mature and global thinker whose experience curves for him a competitive edge among his peers. A Zambian Citizen by descent, Mambwe's background as Minister of Religion, Senior Administrator, Business Entrepreneur, recording artist and author, establishes him as an objective and well balanced International Leader.
He holds a Bachelor of Arts from Northwest University,Kirkland,WA; A Diploma in Theology from Trans-Africa Theological College; A Standard Certificate in TESOL and A Certificate in Diplomacy and International Studies from Zambia Institute of Diplomacy and International Studies (ZIDIS). He is a recipient two prestigious awards when he was elected to two honor societies while studying at Northwest University, namely: "Who's Who in American Universities and Colleges" (for outstanding merit and accomplishment – 1992 Publication), and the "Delta Epsilon Chi Honor Society" for distinguished scholastic attainment, 1993. He graduated Magna Cum Laude (High Honors) from Northwest University.
As a minister of religion, Mambwe has planted numerous churches and been Senior of Pastor of churches that include; Deliverance Center in 1982, (Ndola, Zambia) which grew from 15 members to about 400 in two years from March 982-1984; Ebenezer Temple in Kabwe, (1984 to 1987) which grew from 50 to over 500; Acts Community Church in Kitwe which rapidly grew from 10 members to 350 from 1993 to 1995 and Kitwe City Church 1998 to 2005 which grew from 7 members to about 450 during this period.
Mambwe has also served in a number of key Church positions, establishing himself as a solid leader with exemplary achievements. He is the former President and Dean of Students and Professor of Trans-Africa Theological College (1987-1991 and 1993 – 1997); Former General Secretary and Copperbelt District Bishop of the Pentecostal Assemblies of God (Zambia), the largest Pentecostal Church in Zambia. He was licensed by the PAOG (Z) in 1984 and later ordained in the United States of America in 1992 by the International Fellowship of Ministries, in Renton,Washington.
Having resigned from the Assemblies of God in 1998, Bishop Mambwe founded World Touch Ministries International, an evangelistic, missions outreach and humanitarian Ministry. The Organization is covered under group exempt status of the International Fellowship of Ministries since 1992. Mambwe has since established COTS (Children off the Streets) project and Lifeline Zambia Project which is touching Orphaned children by sponsoring them in foster homes (COTS – from Baby Cot, representing a stable home environment). He is currently the Presiding Bishop of World Touch Ministries with several churches under him in the Republic of Zambia.
Bishop Mambwe believes in a universal (holistic) approach to resolving humanitarian crisis. He has a flare for serving the grassroots both in the church and outside the Church. As such, he has been a social and civic activist and stood for Parliamentary Elections in 2001 in the Bangweulu Constituency of Luapula Province of Zambia under the Heritage Party, which seat was won by an Independent Candidate. He also served as Kitwe District Publicity Secretary in the Heritage Party under the Leadership of Brigadier General Godfrey Miyanda until he left the Party in 2002.
In 2004, he was mandated by the late President of the Republic of Zambia, Dr. Levy P. Mwanawasa, SC, to work at Chisokone Market in order to foster Unity of the Market and harmonize the working of Zambia National Marketeers Association (ZANAMA) and Zambia Traders and Marketeers Association (ZATMA). He has written speeches before for the late President of the Zambia, Dr. Levy P. Mwanawasa and former Vice President of the Republic of Zambia, Dr. Nevers Mumba and was a featured speaker at Oasis Forums Constitutional Debates and Discussions.
On the International Front, Mambwe has traveled extensively across the United States of America,Canada,Europe and the African Continent. He has spoken at various International Leadership and Conflict Management Conferences and Workshops. A published author a motivational book, "Daring Dreamer: Escaping the Trap of Day-dreaming," In South Africa, Mambwe has spoken at various churches in the Cape Province, bringing a message of hope and reconciliation.
In the USA, Mambwe has traveled across the Pacific Northwest to speak in various churches and conferences in and around the Seattle Metroplex area of Washington State,Central Oregon,Montana and Idaho. He has also spoken at various churches in the states of Texas,Arizona, North and South Carolina,New Mexico,Missouri,Mississippi,California,New Jersey, New York Philadelphia and Georgia. He has a unique delivery blend of humor and poise.
In 2004, Bishop Mambwe was featured at the Prayer Mountain Northwest on Mt.Bachelor,Bend,Oregon, and represented Africans and the African American Community in the reconciliation of Americans with the First Nation Peoples. He later attended the Total Surrender Conference in the Tri Cities of PASCO, Washington and was privileged to speak at the Arch (considered the Gateway to the Western United States) at a Prayer Conference. He has also spoken at other training workshops of World Vision International in Zambia, Neri Clinics of Linda,Lusaka,Zambia and various Non-Governmental Organizations.
Currently, Mambwe is studying for a Bachelor of Laws and is the C.E.O. of Destiny Masters International, a Human Resource Development Company, and Company Secretary of Musati Emerald Mine Limited, a small scale gemstone mining company based in Lufwanya, Ndola Rural, in the nation of Zambia. Bishop Mambwe now travels as a Motivational Speaker, Executive Coach and Trainer, Communications Skills Coach and is also a recording artist.
BETTY MAKONI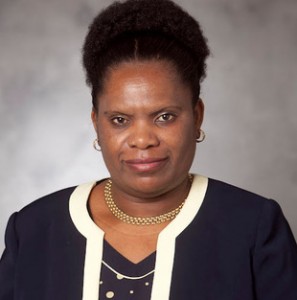 Betty Makoni (BA Gen, Hons) is a gender activist, Founder and Director of Girl Child Network Zimbabwe (GCN) and Chief Executive Officer of Girl Child Network World Wide, an organisation that champions the rights of the girl child in Zimbabwe and world over. She is a holder of two Bachelor of Arts Honours Degrees from the University of Zimbabwe. From 1999 to date, Betty Makoni has mobilised financial resources to build four Girls Empowerment Villages, a unique model that provides safe shelter, healing, and a future to sexually abused girls.
A survivor of rape at age six as well as orphaned at age nine ,Betty fought for her education and to date she has fought for girls in similar circumstances all round the world. She has consistently used her voice to remind policy makers and leaders to change policies, attitudes and laws that are detrimental to the growth and development of the girl child.
Betty is a passionate and prolific speaker with worldwide acclaim and she is believed to be one of the few women in the world to present at all levels of society and reaching out to millions in the world. A mentor, coach and trainer on gender, girls rights, girls empowerment and leadership, Betty is a great inspiration to many young women leaders she has churned out from her training. Thousands of empowered girls who are now in different professions and leadership positions all over the world are a direct product of Betty `s inspired leadership, mentoring and coaching.
Recently Betty Makoni was appointed to be Trustee of a Global Network of Christians which is based in the United Kingdom fighting against Domestic violence.
Betty has been featured in the first chapter of the best selling book, Women Who Light the Dark by Paola Gianturco which was launched in New York in September 2007. Betty Makoni being a former beneficiary of a scholarship for disadvantaged girls, has over 5000 girls benefiting from a girls scholarship program. Daily sexually abused girls are being rescued from abusive environments and reinstated in school and reunified with child friendly family members.
Realising the great contribution Betty Makoni has made in Zimbabwe to the development of future women, she has received eighteen global national and global awards and the most recent is the CNN 2009 Hero award for protection of the powerless. She has received the coveted United Nations Red Ribbon award, Ginetta Sagan –Amnesty International award, Zimbabwe National contribution award, two global children`s awards and she has been chosen as one of the ten outstanding young people in the world.
Girls all over the world see Betty Makoni as a role model and hundreds already walk in her footsteps.
Betty is married to Engineer Irvine Nyamapfene and the couple has 3 boys.
BOB HASEGAWA

| | |
| --- | --- |
| Current Office: | State House – 11 Position 2, Democratic |
| First Elected: | 11/02/2004 |
| Last Elected: | 11/02/2010 |
| Next Election: | 2012 |
| On The Ballot: | Running, Democratic for State Senate – District 11 |
| Primary | Aug. 7, 2012 |
SENATOR JOE FAIN
| | |
| --- | --- |
| Full Name: | Joe Fain |
| Current Office: | State Senate – District 47, Republican |
| First Elected: | 11/02/2010 |
| Last Elected: | 11/02/2010 |
| Next Election: | 2014 |
ALBERT MENSAH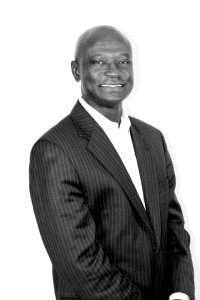 Rising from his humble beginnings in Ghana, Africa, Albert Mensah has become one of the world's leading motivational speaker, consultant, and trainer for employees at top companies throughout the United States, Canada, China, Europe, Africa, and the Middle East.
With an impressive client list that boasts, Starbucks, Nordstrom, Cisco Systems, Mohammed Jalal Group Middle East, Boeing, State Farm Insurance, John Deere Corporation, Bank Of America, and Wells Fargo Bank, and numerous Associations and Educators, he has built a strong reputation among business leaders, corporate executives, and Educators, as the catalyst for driving employee morale, increasing work productivity, and enhancing team commitment through his energizing, inspirational, and often invigorating speaking engagements.
A natural-born leader and pioneer, Albert quickly elevated in the highly saturated, competitive speaking industry and grew a startup company from zero to $300,000 in annual revenues through creative marketing and extensive networking strategies. True to his brand of excellence, he earned the prestigious, "Certified Speaker Professional" award—a nominal feat only given to the top 7% of international professional speakers—in just four years instead of the standard five-year period.  He placed second in the Prestigious Toastmasters World Championship of Public Speaking.
Prior to launching his speaking business, Albert held a successful career in sales with some of key industry players in the telecommunications industry. Starting in sales representative positions, he rapidly advanced to a top contributor status by repeatedly exceeding annual revenue and quarterly sales quotas. He relied heavily on innovative marketing techniques, deep business acumen, and strategic relationships to consistently gain new clients and expand market share for the US West Dex, Pacific Bell Smart Yellow Pages, and the Donnelley Directories.
In 1993, intrigued by the US World Cup Soccer series held in the United States, Albert jumped at the opportunity to open a retail sporting gear store despite having no industry experience. Starting with a modest investment of a little more than $5,000, he steadily grew the retail store into a profitable, six-figure revenue operations securing contracts with the local high schools and sporting teams. The retail store generated double-digit revenue growth every year and was later sold at a profit to a new owner.
An avid learner, Albert has a bachelor's degree in English from McDaniel College and has taken numerous training and advanced coursework at various institutions including University of Washington Extension School of Training & Development and the Dale Carnegie School of Public Speaking.
Albert has two children. He is the celebrated author of 7 self-help books.
Nana Osei-Agyemang Bawuah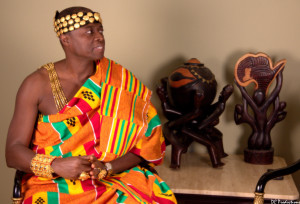 Nana Osei-Agyemang Bawuah is a US Citizen by Naturalization, through the marriage to his wife Myra.  In Nana's normal life, he is known as Simon Osei-Agyemang and he works as the Director of Risk Management for T-Mobile USA. Nana's professional background include working as First Vice President for Washington Mutual Bank, as Vice President at Bank of America, as Vice President at J.P. Morgan Chase. His educational background includes graduate degrees from ColumbiaUniversity (MS. Engineering), Virginia Tech (Master of Engineering), and Carnegie Mellon University (MBA).
Nana is originally from Ghana where he was born and raised until he immigrated to the United States in 1979. Nana is a Chief directly under The King of Ashanti, The Kingdom of Gold. The Ashanti region is the largest administrative region in Ghana. Nana's title as a Chief is 'Otumfuo Aboafuohene'. He is a special assistant to the King, and his primary duty as a Chief is to advocate for and solicit new endeavors (business or humanitarian) that will help the King in the advancement of development in the AshantiKingdom. For instance, if a company is seeking to invest in a third world country, Nana will work with them so that they might bring their investment to Ghana, and to the Ashanti region in particular.
Compared with the U.S. system of government, a Chief in Ghana is similar to a Mayor in the United States. In that sense, Nana's position may be translated as Secretary for Development Enablement for the Ashanti Region of Ghana. As a Chief, he has the authority to settle disputes which may include marriage and other family matters concerning Ghanaians who may choose to bring their cases before him. In the US, Nana has an organization (Seattle Asanteman Aboafuo Abusua, SAAA) which helps him to perform his duties. The association also conduct Annual Fundraising Dinner to raise funds which are used to support disadvantaged school children to pursue higher education. The scholarships are administered through the King's Education Fund.
Nana also has two deputies (also chiefs) who reside in Ghana and help him to perform his duties in Ghana.
DINA PHINNEY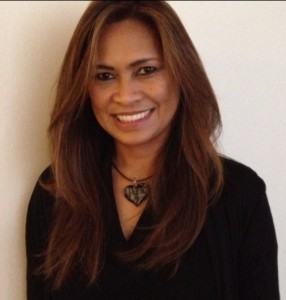 Dina Phinney is a Marketing, PR and Event Manager. She owns WeAssistU, a business focusing on marketing, public relations, social media and events for a cause. She has over 10 years' experience working with NFL players, other athletes and public figure in community outreach programs. She has worked with names like Deion Branch, Michael Clayton, Jamal Crawford, Nesby Glasgow, James Riley, Roy Lewis,  and Christine Michael to name a few. She works with various charities such as Boys and Girls Club, Union Gospel Mission and All Hands  in support of their program or fund raising effort.
She holds a degree in Marketing, International Business and Danish from the University of Washington. She serves in the Foster School of Business CISB Alumni Board at the University of Washington for the last 10 years. Dina received an award for Alumni Service Excellence from the UW Foster School of Business in 2011. She is also a mentor and coach for business school students.
Outside of work, Dina finds time to travel the world and explore cultures through food. Dina is an avid supporter of the Seattle Seahawks and travels with them to many away games.